The huge Internet retailer showed off its latest piece of hardware-- a device "thinner than a dime" that connects televisions to streaming video services like Netflix, Hulu and of course, Amazon's own video streaming service.
"We need to invent and simplify on behalf of customers," Peter Larsen, Amazon's vice president of Kindle, said to a group of journalists and analysts in Manhattan's Chelsea neighborhood. "When we looked at the living room we took the same approach. How do we make the complexity disappear?"
Fire TV also comes with a "small, elegant" remote and is connected via Bluetooth, which "really helps to make it disappear," Larsen said. The device itself will fit underneath or behind your TV.
Here's what the device and the remote look like: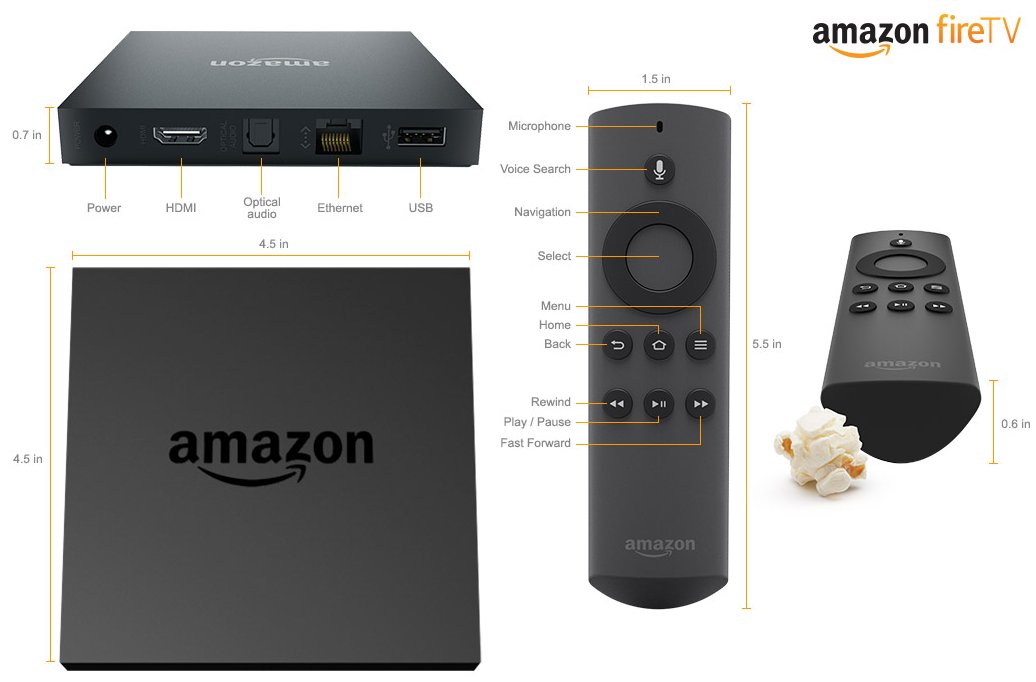 Fire TV features voice search that Larsen assures viewers "actually works."
Along with Hulu and Netflix, Amazon Fire TV also plays content from apps like YouTube, Vimeo, the NBA and the MLB. That's a lot of content, especially considering that Prime Instant Video already has around 40,000 movies, TV episodes and exclusives.
There are special settings for parents, too. You can set "time limits," which limit the amount of time a child can watch TV. This "helps me not having to be a sheriff in the living room all the time," Larsen said.
Fire TV will also have thousands of games available for customers to play by next month, the average price of which will be $1.85 to own. There will also be more than 1,000 games that are free to play. The Fire TV has its own gaming controller as well. The controller will cost $39.99 and come with 1,000 "Amazon coins" which can be used to buy games.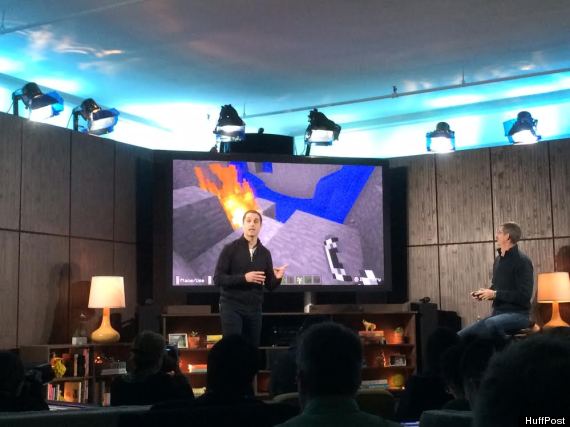 Here's what Minecraft looks like using Amazon Fire TV.
A photo app lets you display any photos you have on your Amazon Cloud Drive, and you can listen to music via Fire TV using apps like Pandora and iHeart Radio.
This story is developing. Check back for updates.
Related
Popular in the Community