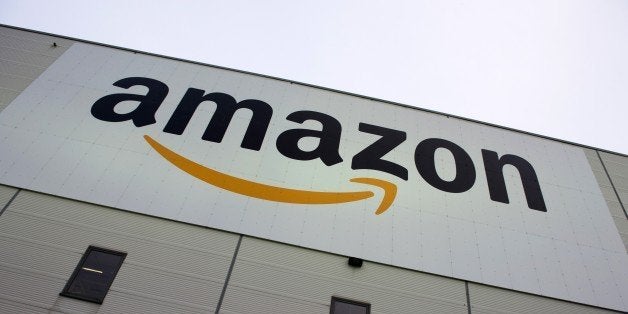 Each company released a statement from executives who said they were happy with the resolution. Michael Pietsch, the CEO of the book publisher Hachette, called it "great news for writers," and said that the new deal "will benefit Hachette authors for years to come."
Amazon's David Naggar, vice president of Kindle, said the company is "pleased with" the new agreement and that it "will be a great win for readers and authors alike."
Neither company will discuss the terms of the deal. But it seems that Hachette is the winner here -- Amazon doesn't appear to have gotten what it wanted.
At the peak of the nastiness over the summer, when Amazon was slowing shipments of some Hachette books and removing presale buttons on others, and after Comedy Central host Stephen Colbert eviscerated the retail giant in a popular segment on his show, Amazon made the very rare move of going public with what it wanted from Hachette -- namely, $9.99 pricing on most ebooks.
"A key objective is lower e-book prices," Amazon's Books Team wrote in a July 29 letter posted to the Kindle forum, calling ebook prices of $14.99 and $19.99 "unjustifiably high." Amazon's argument was that lower ebook prices would lead to more ebook sales, increasing the size of "the total pie."
Under this proposal, Amazon would keep 30 percent of the revenue, and the author and publisher would each get 35 percent.
But the ability to set lower prices evidently isn't what Amazon got in the end.
Neither company is saying much about the specifics of the deal, but we do know that Hachette, not Amazon, will be controlling the price of its ebooks. In a letter to Hachette authors and agents, posted by CNN's Brian Stelter, Pietsch wrote that the company will get "full responsibility for the consumer prices of our ebooks," and that "the percent of revenue on which Hachette authors' ebook royalties are based will not decrease under this agreement."
Amazon, according to the statement released by both companies, will provide incentives for Hachette to have lower ebook prices, though the details remain unclear.
Sarah Kahn, an industry analyst at the market researcher IBISWorld, said the agreement shows that Hachette was able to wield some power in the negotiation.
"It definitely means that large publishers have some kind of impact to negotiate with Amazon," said Kahn.
"They both needed this deal," she continued. "Hachette wants to sell books and Amazon needs to keep its reputation intact, especially before the holiday season."
Hachette declined to comment beyond the statement issued on Thursday, and Amazon did not return a request for comment Friday morning.

Popular in the Community