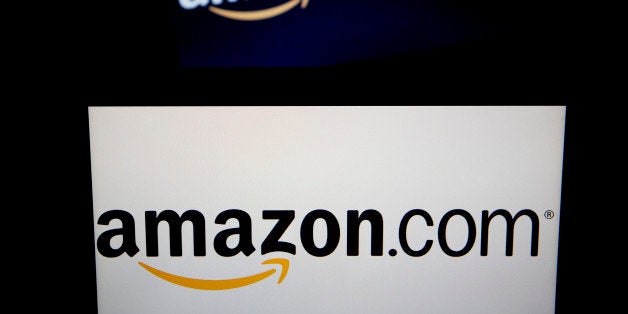 Amazon finally seems to be loosening its grip after weeks of choking off titles from publisher Hachette in a fight over e-book prices.
Hachette title Instinct by T.D. Jakes was available on Amazon's website on Tuesday morning after being out of stock for three weeks, a Hachette spokeswoman told The Huffington Post.
Amazon has turned to heavy-handed tactics amid a contract battle with the French publisher. The retailer has suspended pre-orders of new Hachette titles, raised prices and stopped re-stocking existing ones.
Other retailers, including Walmart, Target and Barnes & Noble, have seized the standoff as an opportunity to one-up Amazon. Hachette's spokeswoman said each of the companies approached the publisher over the last few weeks about offering special deals on its books. Walmart, for example, slashed 40 percent off up to 400 Hachette titles and advertised faster shipping on the books.

"It seems like Amazon has taken note of this discounting that's happening at every other retailer and they're doing some discounting and price drops in line with that," the spokeswoman told HuffPost by phone.
An Amazon spokesperson declined to comment. Amazon and Hachette have signed confidentiality agreements as part of the negotiations that caused the lull in availability, and the Hachette spokeswoman declined to comment on details of the talks. However, she said, a deal has not yet been reached.
The Hachette spokeswoman said the publisher is still doing business with Amazon. It's possible the e-retailer has enough books to sell, but is limiting availability to customers as a negotiation tactic. Amazon released a public statement last month saying the negotiations are "on behalf of customers."
"What I don't understand about this particular battle tactic is how it is in the best interest of Amazon customers," James Patterson, the best-selling author, wrote in a post on Facebook. "It certainly doesn't appear to be in the best interest of authors."
Calling all HuffPost superfans!
Sign up for membership to become a founding member and help shape HuffPost's next chapter