The vast majority of elected officials in New York City signed a letter to Amazon CEO Jeff Bezos in October 2017 inviting the mega-company to locate its second headquarters ― "HQ2" ― in the five boroughs.
"As the most dynamic and diverse city in the world, New York City will help propel Amazon's future growth and kickstart an exciting new chapter in the company's history," New York City's then-public advocate, borough presidents, representatives in the U.S. House and state legislature, and city council members argued in their letter to Bezos. "And we know that, no matter which city neighborhood it might choose for its new headquarters, Amazon will be a strong contributor to our civic and commercial life."
Now some of the same elected officials, when presented with the price tag, are blasting the agreement that brought Amazon to the Big Apple.
"The burden should not be on the 99 percent to pay the 1 percent to grace us with their presence," said state Sen. Michael Gianaris (D), who signed the 2017 letter and represents the part of Queens that would host Amazon. "The burden should be on Amazon to tell us how much they're going to invest in the neighborhood they're gonna join."
The 2017 letter focuses exclusively on New York City's merits, including its infrastructure and convenient location. It does not discuss any of the incentives the city or state might provide to Amazon to set up shop in the city.
After a prolonged audition process in which cities across North America competed for the opportunity to host Amazon's new corporate base, the Seattle-based conglomerate formally announced Tuesday that it would be splitting its HQ2 between Long Island City on the western edge of Queens and Northern Virginia's Crystal City, just outside Washington.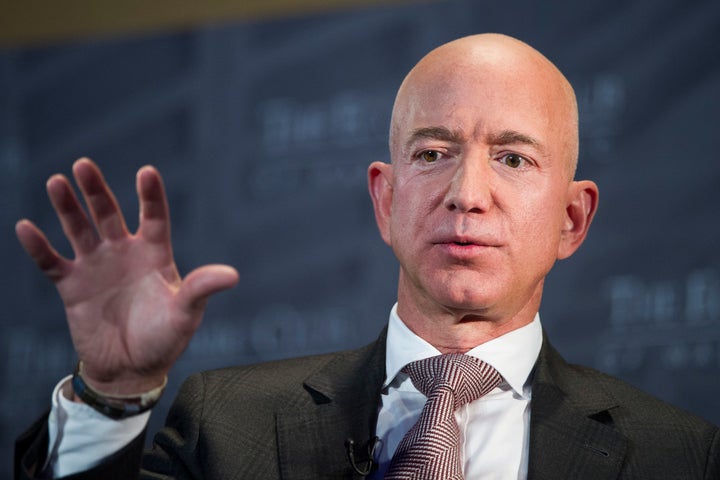 In exchange for the promise of 25,000 new jobs, New York Gov. Andrew Cuomo (D) and New York City Mayor Bill de Blasio (D) agreed to provide tax credits worth about $1.5 billion, Amazon revealed. The company could also take advantage of as much as $500 million in grant money to build its new offices.
Amazon estimated the company's relocation would generate $10 billion in tax revenue for the state and city over the next 20 years.
The accord, the details of which remained secret until Tuesday, has elicited criticism among many New York-based elected officials and activists who worry that the new corporate relocation will exacerbate the city's existing housing and transportation crises without meaningfully improving life for its residents.
Rep.-elect Alexandria Ocasio-Cortez (D), who is due to represent parts of Queens and the Bronx beginning in January, is one of New York City's only elected officials not to have signed the October 2017 letter. The letter preceded her June win in the Democratic primary for New York's 14th Congressional District, which unseated longtime Rep. Joe Crowley and rocketed Ocasio-Cortez into the national spotlight.
Ocasio-Cortez, who is in Washington participating in the Congressional Progressive Caucus' new member orientation, excoriated New York's Amazon HQ2 deal in a Twitter thread on Monday night.
"Amazon is a billion-dollar company," Ocasio-Cortez wrote. "The idea that it will receive hundreds of millions of dollars in tax breaks at a time when our subway is crumbling and our communities need MORE investment, not less, is extremely concerning to residents here."
New York City Councilman Jimmy Van Bramer (D) and Gianaris, who represent the part of Queens where Amazon is planning to erect HQ2, signed the 2017 letter.
But on Sunday, Gianaris and Van Bramer released a letter blasting the subsidies. They are also due to speak at a rally against HQ2 with progressive community groups on Wednesday morning at the proposed headquarters site in Long Island City.
Gianaris told HuffPost that he never supported giving Amazon financial incentives to move to New York City and was completely unaware of the terms of the agreement until they became public.
"They're gonna make a profit on coming here ― off the backs of a city and state that can't find two nickels to rub together to make the trains run on time," he added.
Below is the letter that New York City politicians sent Bezos in October 2017.
A revolt is brewing among a broader swath of New York elected officials as well. New York Assemblyman Ron Kim (D), who represents a different section of Queens from where Amazon expects to relocate, plans to introduce legislation to reduce the Empire State's economic development subsidies and use the money to buy up and cancel student debt. Kim, who like other elected officials said he had no knowledge of Cuomo's and de Blasio's offers to Amazon, did not sign the 2017 letter.
Kim represents an opposite philosophical flank of the Democratic Party from Cuomo, who joked about changing his name to "Amazon Cuomo" if the tech giant made New York City its new home. Kim sides with antitrust experts who believe that Amazon's rapid expansion and power as an online platform have allowed it to stifle genuine competition.
"Amazon is not the solution to every problem; it is the opposite of that," Kim told HuffPost. "I always felt strongly that it should be broken up instead of embraced."
HuffPost reached out to state Assemblywoman Catherine Nolan, who represents Long Island City, as well as U.S. Reps. Carolyn Maloney and Grace Meng, who represent Queens, for their reactions to the accord but did not receive a response. All three lawmakers signed on to the letter.
New Yorkers will get their first chance to hold elected officials accountable for their actions at the ballot box in February, when the city holds a special election for the job of public advocate. Letitia James, the city's current public advocate, was elected attorney general of New York last Tuesday, creating a vacancy in the senior post.
The office of New York City's public advocate is meant to be a people's ombudsman vis-à-vis the mayor and City Hall, potentially making it a useful tool for HQ2 critics and outright opponents.
At least three contenders for the position signed the 2017 letter welcoming Amazon to New York City: state Assemblyman Michael Blake, New York City Councilman Robert Cornegy and New York City Councilman Jumaane Williams.
Former City Council President Melissa Mark-Viverito, who is rumored to be considering a run for public advocate, also signed the letter.
Mark-Viverito criticized the deal on Tuesday. "Tale of two cities: Billions for Amazon... crumbling subways for the rest of us," she tweeted.
Assemblyman Blake told HuffPost he also opposed the deal in its current form and plans to attend the Wednesday rally against HQ2 in Long Island City, Queens. But Blake, who said he learned about the agreement from Twitter and news stories, is not necessarily opposed to all public subsidies for HQ2.
"Can you have a public-private partnership that is good for the people of New York City? Absolutely," he said. "But until you have that certainty, you can't move forward with something of this magnitude."
Blake did not specify what improvements to the agreement would earn his support, though he called for major new investments in public transportation and public housing.
In a statement distributed to the press, Williams called the October 2017 letter the "beginning of a conversation" that he never imagined would produce a secretive, multibillion-dollar subsidy package.
"It is clear that Amazon intends to move forward in its plan without adequate dialogue and compromise," he concluded. "I am opposing this deal as it stands, and will do all in my power to fight its implementation."
However, Nomiki Konst, an investigative journalist and progressive activist running for public advocate, told HuffPost that signing the letter should be disqualifying.
"You can't have it one way and another way as soon as it's not popular," she said. "The public advocate has to have the courage to go against the winds that are blowing in whatever political direction."
Before You Go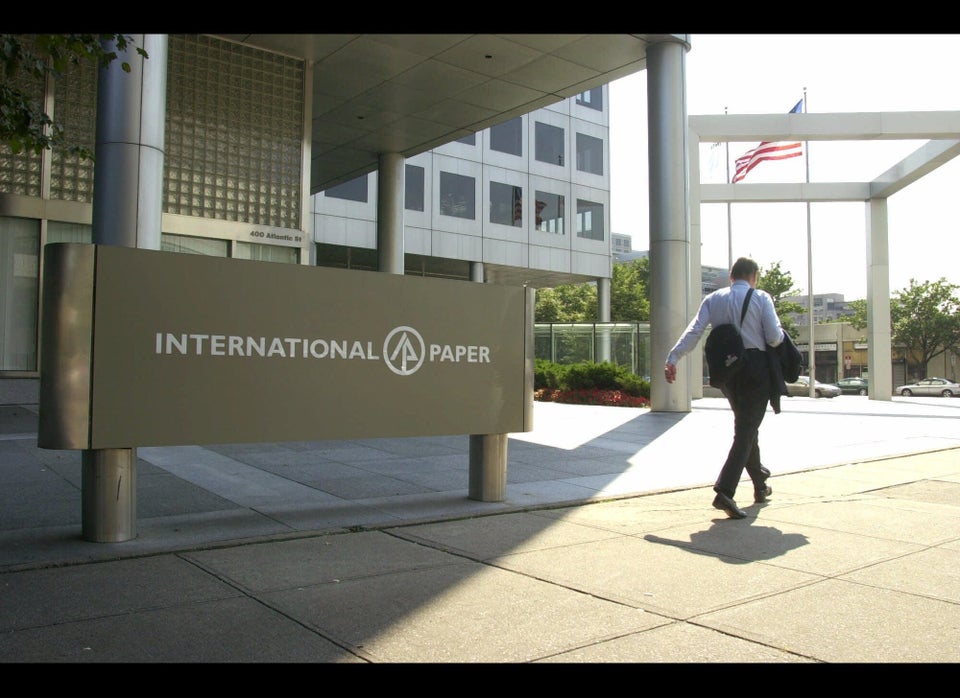 CEOs Paid More Than Their Companies Paid In Taxes
Popular in the Community