Amazon hopes to make stolen and rain-sopped packages a thing of the past with a new keyless entry system that gives its couriers access to front doors to leave items inside.
Amazon Key, which requires an Amazon Prime membership to use, was revealed by the online shopping giant on Wednesday, with the system expected to go on the market in 37 U.S. cities early next month.
Though the electronic system can be used by other authorized service companies, it is primarily designed for Amazon deliveries. Amazon delivery workers are given five minutes to drop packages off inside before a smart lock on the door locks again.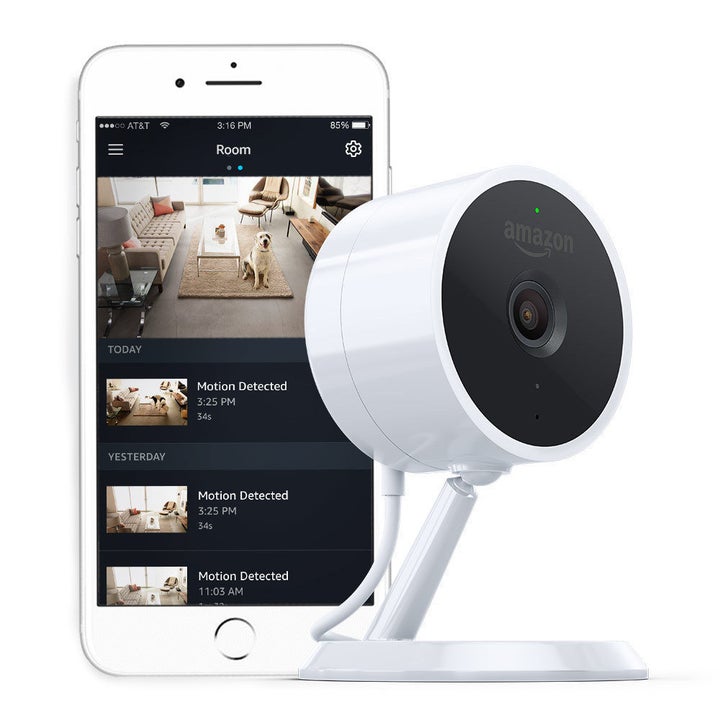 As a delivery is made, homeowners can watch the drop-off being performed on a motion-detecting camera called a Cloud Cam, which features two-way audio and viewing access through a free app. The homeowner will also be sent notification just before the delivery is made and right after, according to Amazon.
The system, which requires a specific Amazon Key App to activate, will not be available for deliveries of Amazon packages that come through UPS, FedEx or the U.S. Postal Service, USA Today reported.
That includes housekeepers, dog walkers, and other workers, Peter Larsen, Amazon's vice president for delivery technology, told USA Today.
"We will be adding more later," he said of the list of compatible services.
Those simply wanting to let in friends or other guests will also have that option. An Amazon Key owner can share either a single-use key code for unlocking the door, or a code that can be used for an ongoing period of time.
The entire "In-Home Kit," which includes the indoor security camera and compatible smart lock, starts at $249.99. The Cloud Cam Key Edition, which is required for the service to work, can be purchased separately for $139.99.
Of course, the news of the upcoming release didn't come without its share of scrutiny and skepticism on social media.
On Twitter, people have expressed concern about pets being let out accidentally or nefarious employees taking advantage of the keyless entry.
Amazon has addressed the worry over pets getting out, advising users to ensure that their four-legged friends don't have access to the front door on a package's delivery day.
As for concerns about safety, the company states that employees tasked with making the deliveries "are thoroughly vetted, with comprehensive background checks and motor vehicle records reviews."
This story has been updated for clarity on how the product works.
Popular in the Community