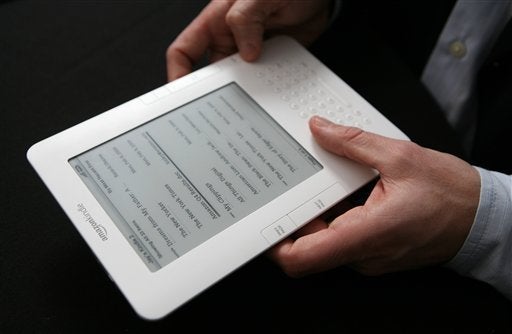 Amazon's Kindle app for the iPad and iPhone may have just rendered Apple's own iBooks app irrelevant. Over the weekend, Amazon announced a new functionality for its Kindle app, adding embedded video and audio to Kindle eBooks. Amazon has started its new venture with thirteen enhanced eBooks available today here, which include travel guides and cookbooks -- obvious choices for embedded video. There is also one novel, William Styron's "Lie Down in Darkness," which has video interviews with Styron's widow, and short biographical videos, material that PC World compares to special features on a DVD.
These thirteen books are just the beginning -- in the press release, Amazon said that they "look forward to seeing what authors and publishers create for Kindle customers using the new functionality of the Kindle apps."
While the new capabilities do make the Kindle app the most appealing eBooks app for the iPad, it is notable that the Kindle itself will not be able to support these new functions. However, Amazon seems to be stepping up its game in the eBook battle; this announcement follows last week's major price cuts on the Kindle, and Amazon has alluded to a new, slimmer Kindle that is supposed to debut this August. No word yet on whether the new Kindle will be able to support the new audio and video eBooks.
Popular in the Community