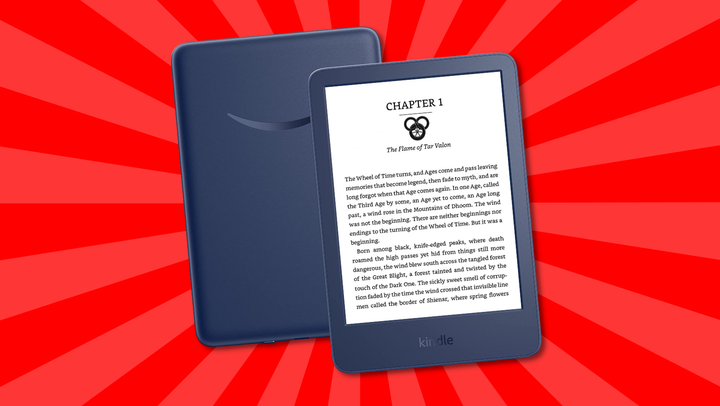 HuffPost may receive a share from purchases made via links on this page. Every item is independently selected by the HuffPost Shopping team. Prices and availability are subject to change.
If reading more is on your list of resolutions for the new year, right now is your best chance to take a step toward your goal. For a limited time, you can get the newest Kindle e-reader for only $74.99 (25% off) at Amazon and Target. And according to Target's site, its sale ends today — so be sure to act fast.
The 6-inch model hit the market in October of last year and offers a ton of neat features bookworms will surely love, including an ultra lightweight design, upgraded high-resolution display, extended battery life and twice as much storage as previous models so you can dig into even more juicy books. It comes in black and blue, and has a compact design that you can easily store and take on the go.
And if you're on the fence about reading your favorite books on a device, know the Kindle's screen is glare-free and has a paper-like display so it feels similar to reading a physical book. It also has an adjustable front light and dark mode to make reading easy both in the daytime and in the wee hours of the night.
If you need a little more convincing on whether this Kindle is right for you, let these glowing Amazon reviews further persuade you (plus, it already has over 1,500 five-star ratings):
"So far my favorite purchase from Amazon. I'm a dad constantly moving around and I was having trouble sitting down and enjoying a good book. I'm able to read my kindle when I feed my son, when I'm on breaks at work, and when I'm winding down. If I have to set it down, it's easy to take with me and start back where I left off. I honestly prefer reading from actual paper and ink, but the kindle just makes it so much easier." — Evan Zamora

"I haven't had a kindle since they first came out, but I love having one again! I like the simplicity of this; I just wanted to read a book, and this is perfect for that. It fits nicely in my purse without weighing it down, and the battery lasts long enough that I can bring it wherever I go and pull it out wherever/whenever!" — April Doyle

"Got my new Kindle today and I couldn't be happier. I love to read but holding most books for more than 15 minutes hurts my hands. Thanks arthritis! I own an older Kindle Fire and it was just OK. It was bulky and my hands couldn't take it. This new Kindle is a game changer! Compact, light, easy to use and, best of all, it fits in my purse so I can take it anywhere. Seriously, what's not to love? If you love to read and struggle with arthritis then this is the perfect e-reader for you." — Msdusti
Before You Go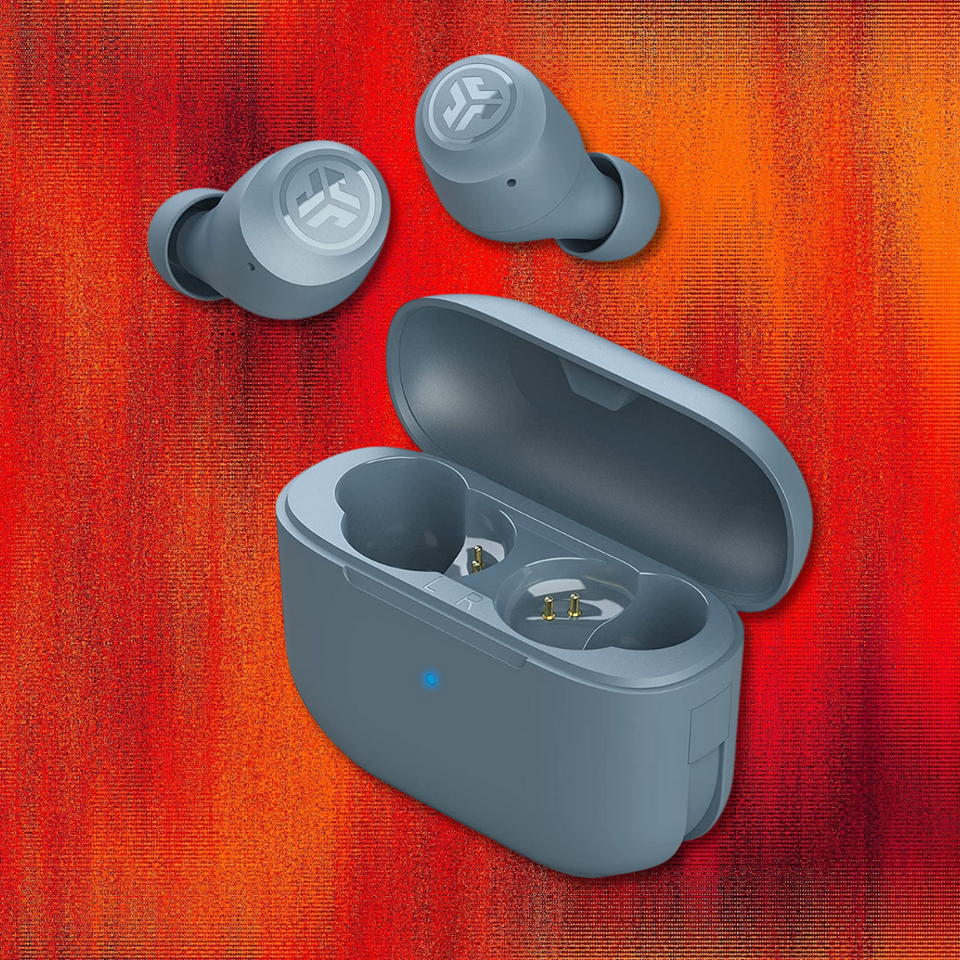 5 Wireless Earbuds That Are Just As Good As AirPods