 (Reuters) - Amazon.com Inc is launching a new business offering loans to some of its online sellers, a move that could boost the growth of its Internet marketplace while exposing it to potential credit risks.
The new program is called Amazon Lending and sellers on the company's marketplace have been sent emails offering loans from Amazon Capital Services Inc, a unit of Amazon, according to a merchant who received such an email from the company recently. The merchant did not want to be identified because Amazon has not announced the program publicly.
An Amazon spokesmen declined to comment.
Getting into the lending business is a big step for Amazon that will expose it to more credit risk but may also fuel more sales by merchants on its marketplace. Amazon takes a cut of those sales, so revenue and profits could get a boost.
Some online merchants lack upfront cash to buy all the inventory they would like to sell on Amazon.com, especially heading into the crucial holiday season.
Banks and other sources of loans for merchants pulled back in the wake of the financial crisis, leaving an opening for alternative sources of financing. Factoring, a common source of financing in the retail business that is provided by lenders such as CIT Group and Wells Fargo, can be tough to tap for smaller merchants.
"Some of these businesses are only constrained by cash flow," said Scot Wingo, chief executive of e-commerce advisory firm ChannelAdvisor. "These spot loans will help these folks grow by getting them extra cash to buy more product."
ChannelAdvisor helps online merchants sell on Amazon, eBay and other online marketplaces. Wingo posted a copy of one of the Amazon Lending emails on ChannelAdvisor's blog on Thursday.
Amazon is competing against a start-up called Kabbage, which extends cash advances ranging from $500 to $50,000 to online merchants.
"We're flattered that Amazon is building a business modeled on ours," said Kabbage co-founder Marc Gorlin. "It's validating that big companies are getting into the small business financing space."
Former PayPal President and Yahoo! ex-CEO Scott Thompson joined Kabbage's board on Thursday.
Amazon is lending up to $800,000 to some merchants, Wingo said, adding that this is a pretty aggressive entrance into merchant financing. The company is charging some sellers interest rates of up to 13 percent, but some other merchants are being offered rates as low as 1 percent, he added.
"This is definitely cheaper than credit cards and faster and easier than banks, so may fill a big hole for sellers," Wingo said.
Amazon is pre-qualifying some sellers based on their performance on the company's online marketplace. The money can be used by sellers to buy more inventory and increase sales on Amazon.com, according to the email.
Sellers can sign up for loans through their existing Amazon merchant accounts and if approved, Amazon said it will send the money to their bank accounts within five business days. Monthly interest payments on the loans will be deducted automatically from merchants' Amazon seller accounts, the email explained.
"We would absolutely be interested in borrowing money like this," said Joshua Wood, vice president of operations at Ozbo, an online merchant that sells on Amazon.com.
"We have a 65,000-square-foot warehouse that we would love to fill with inventory that we would blow through during the holiday season," he added.
Ozbo is limited in how much inventory it can buy because most of its cash flow is being plowed back into other projects to grow its business, he explained.
Getting a credit line from a bank has been difficult because lenders require a personal guarantee from Ozbo's main investor, Wood said.
A loan from Amazon to buy more inventory would also lower Ozbo's per-item costs to buy the products it sells, he added.
"Everything is driven by volume," Wood said.
Kabbage, backed by investors including David Bonderman of TPG Capital, United Parcel Service and BlueRun Ventures, advances money to merchants to pay for a wide range of things, including inventory, supplies and to hire staff.
Amazon's financing must be used for inventory sold on Amazon.com, while Kabbage advances cash to sellers on Amazon.com, eBay, Yahoo!, Etsy and Shopify.
"The main differentiator is that we are platform agnostic," Gorlin said. "Our goal is to support merchants wherever they sell."
Kabbage merchants pay 2 percent to 7 percent for a 30-day advance. For an advance of up to six months, they typically pay 10 percent to 18 percent. That depends on the performance of their business and sellers' credit information, although no one is turned down solely for their credit score, Gorlin explained.
To get an advance from Kabbage, sellers provide the login for their online stores, a login for their bank account and their social security number.
Kabbage checks sellers' creditworthiness with this information, but it also analyzes their sales on online marketplaces, how they interact with customers on Facebook and Twitter and their record of shipping products with UPS.
This process is automated, so sellers can get cash advances in their PayPal accounts or bank accounts quickly - sometimes in as little as seven minutes, Gorlin said.
EBay does not offer a service like this for its sellers. However, Gorlin said eBay is a "good partner" of Kabbage. EBay may not provide its own advances, because the company may not want to upset its sellers by sometimes turning down their requests for working capital, he added.
Amazon shares closed up 2.8 percent to $256.59 on Thursday.
(Reporting by Alistair Barr; Editing by Maureen Bavdek, Phil Berlowitz and Leslie Gevirtz)
Related
Before You Go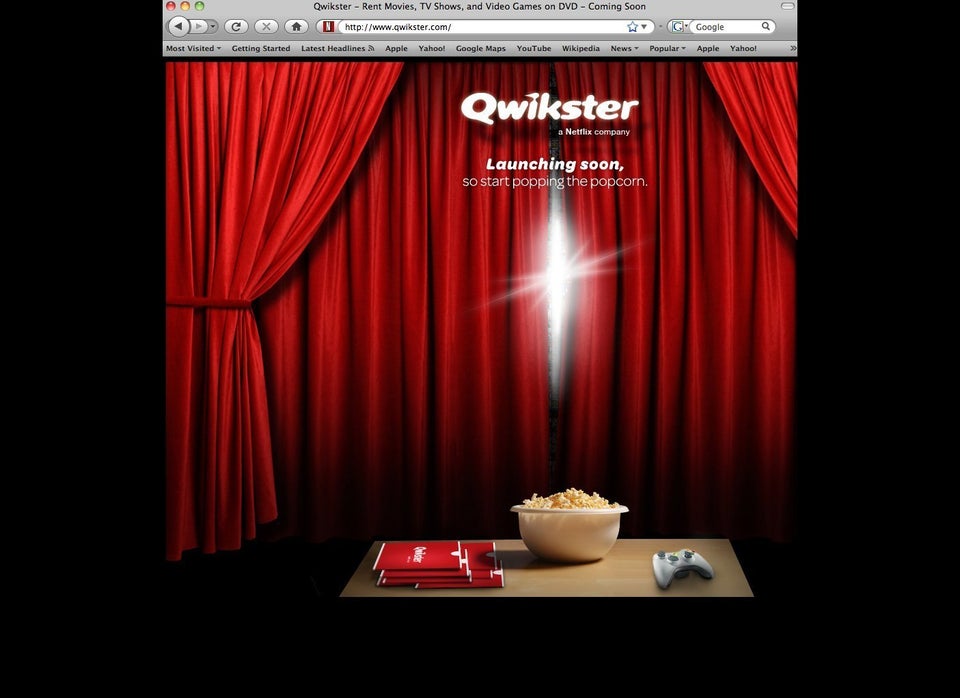 Tech Fails 2011
Popular in the Community