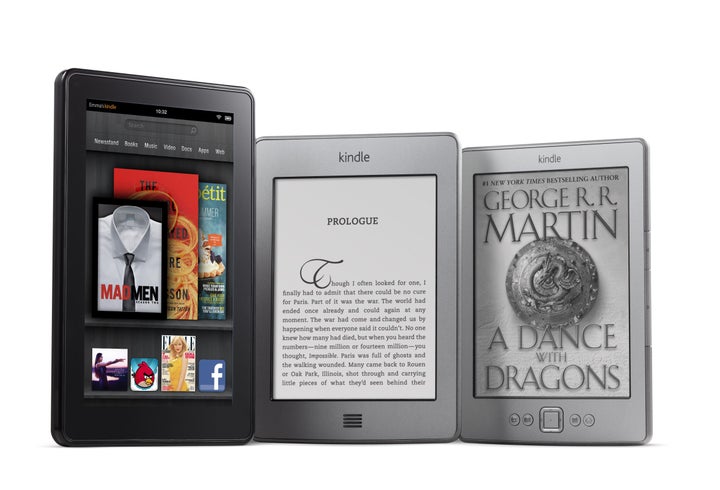 Today, Amazon announced a new twist on e-book reading: it has opened a lending library.
Users can choose one title per month, and then keep that e-book on their Kindle for as long as they choose. If, however, they opt to borrow another e-book, the first title is deleted from the device. Any notes and highlighting made by the user will remain saved, and will be restored if the reader later purchases or again borrows the title in the future.
The service is only for Prime subscribers, and is not currently available to users of Kindle apps on smartphones and tablets.
Although Amazon claims that more than "100 current and former New York Times Bestsellers" are included in the Kindle Owners' Lending Library, none of the six biggest publishers in America (Hachette, HarperCollins, MacMillan, Penguin, Random House, Simon and Schuster) are participating.
Those who are participating include children's publisher Scholastic, travel guide publisher Lonely Planet and specialist publisher F+W Media.
While Amazon is labeling this a "lending library," most commentators do not perceive it as a threat to the public library system, which has been offering its patrons the ability to loan Kindle titles since September, and other e-book devices for several months, via the OverDrive platform.

Popular in the Community