SEATTLE -- Amazon is officially in the smartphone business.
Confirming months of rumors, the world's largest online retailer unveiled on Wednesday its long-awaited smartphone, the Fire Phone.
"The phone is gorgeous," said Jeff Bezos, Amazon's founder and CEO, to an auditorium full of journalists, analysts and Amazon customers. "I can't wait for you to get your hands on it. Premium materials, rubberized frame. Gorilla Glass on both sides."
The phone is capable of displaying images in 3D, thanks to four specialized cameras on its front that track a person's head movement. The 3D imaging even works in the dark because the cameras can see infrared light.
"The key is knowing where the user's head is at all time," Bezos said. "In real time. Many, many times a second."
The Fire Phone has a 4.7-inch screen, which Bezos characterized as the perfect size for one-handed use, and has a 13 megapixel camera for taking pictures. He boasted that tiny electric motors adjust the lens 100 times per second, counteracting jittery human hands holding the phone.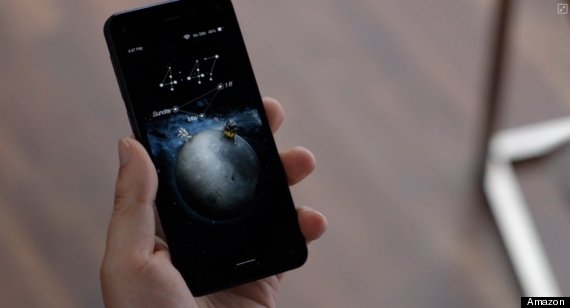 With a two-year contract, a 32GB Fire Phone is $199, while a 64GB version is $299. Bezos didn't give an off-contract price, but according to Amazon's website, the phone costs between $649 and $749 without a contract.
Like the iPhone when it was first announced in 2007, Amazon's phone will only be available to AT&T customers, at least for now. Preorders for the phone begin on Wednesday, and they'll begin shipping on July 25.
The Fire Phone sports a new feature called Firefly that's capable of scanning and recognizing merchandise like books, DVDs and kitchen products, as well as music and television shows. Amazon hopes that the feature will make it even easier for people to buy things on Amazon.
The phone will also come equipped with MayDay, the company's well received customer service feature that lets people video chat with an Amazon rep instantly to troubleshoot tech problems. Every Fire Phone purchase includes membership in Amazon Prime, which gives users access to streaming music and videos and free two-day shipping on many items. If you're new to Prime, you'll get one year free, while current members will get a year added on to their existing membership. Normally, the program costs $99 per year.
Acknowledging that people are increasingly using their phones to watch video, the Fire Phone will pre-buffer content an owner is likely to watch so he or she can start streaming it instantly. "It's an open ecosystem," Bezos said. "Netflix, HBO Go, ESPN, YouTube, Showtime."
The smartphone market is intensely competitive and will likely be difficult for a newcomer to break into. Two thirds of all smartphones shipped in the U.S. last quarter were made either by Apple or Samsung, according to the technology research firm IDC. Amazon hopes to differentiate itself from those companies, as well as LG and Motorola, with its 3D capability and additional perks.
Amazon may not actually need to sell a lot of Fire Phones for the product to be considered successful. Unlike Apple and Samsung, which rely on huge profits from expensive iPhones and Galaxys, Amazon makes money when you use the phone to order diapers and download movies, not when you buy the hardware.
"It's not trying to sell the most smartphones," Jan Dawson, chief analyst at Jackdaw Research, said before the announcement. "It's also not trying to make tons of money selling smartphones."
The point of the phone, and features like Firefly, is to get you to buy more stuff on Amazon.
"I don't think they're in this to say, 'Hey, we want you make phone calls and do social media,' said Ramon Llamas, an analyst at IDC. "They want to sell you stuff. That's been Amazon's mission since day one. And what's changed since then is the world has gone much more mobile than before."
Related
Before You Go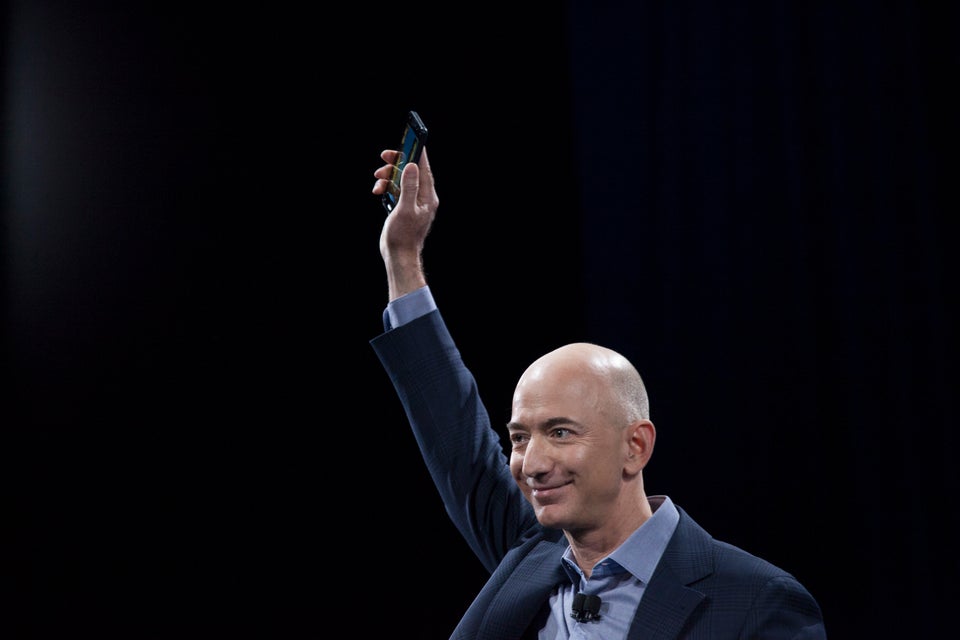 Amazon Fire Phone
Popular in the Community