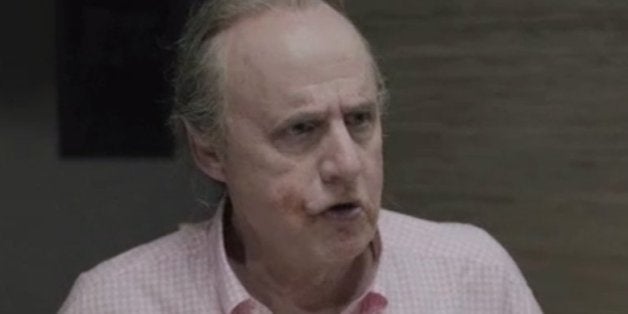 Amazon on Thursday released a fresh round of pilots for original TV shows. The shows are packed with star power, including actors Gael Garcia Bernal and Jeffrey Tambor. Amazon also released pilots for five kids' shows.
Whether any of these shows will do for Prime what "House of Cards" or "Orange is the New Black" has done for streaming video competitor Netflix is far from clear.
Anyone, not just Amazon Prime members, can watch the pilots. But only Prime members -- those who pay a $79 annual fee that also includes free two-day shipping on millions of Amazon items -- will be able to watch the full series.
Amazon continues to invest in original content to beef up Prime, which, along with free shipping, includes for U.S. members a free monthly e-book loan from the Kindle library and access to Amazon Prime Instant Video, the company's catalogue of streaming movies and TV shows. Amazon invests in original content to make Prime more attractive, because Prime members shop the world's biggest online retailer more frequently, spend more money and buy more expensive items than non-members.
Like streaming giant Netflix, Amazon has been investing heavily in original content and securing exclusive rights to TV shows. "Betas" and "Alpha House" were well-received, but neither garnered the acclaim of the Netflix political thriller "House of Cards," which won three Emmy Awards and will run for at least three seasons.
As it did last year, Amazon will use data on how people watch to determine which of the pilots become full series. It's unclear how many shows will be given the green light. Of the 14 pilots Amazon debuted last spring, five were chosen. Only two, "Alpha House" and "Betas," have premiered. Amazon has not said if either of those will be extended into second seasons.
Amazon declined to say how much it spent to create the new pilots. Joe Lewis, head of comedy content for Amazon Studios, said in an interview that production costs were "comparable to HBO, Showtime, Netflix or any other premium network."
The new Amazon pilots include a drama from "X-Files" creator Chris Carter, a dramatic comedy from Roman Coppola and Jason Schwartzman, and a sports comedy that counts Ice Cube and former New York Giants star Michael Strahan as executive producers.
On a call with analysts last week, Tom Szkutak, Amazon's chief financial officer, declined to say whether Amazon Prime Instant Video would ever be spun off as a separate service from Amazon Prime.
The debut of the pilots comes just a week after Amazon said it was considering raising the price of Prime by as much as 50 percent. The company cited rising fuel and shipping prices for the potential increase -- not costs associated with licensing or producing video content.
But the more benefits Prime offers members, the more likely they'll stick with the service when that price does, inevitably, go up.
Popular in the Community