Fresh off of winning two Golden Globes last week, Amazon Prime has a second batch of new original pilots. The seven new comedy, drama and docu-series pilots from the online streaming studio are definitely not the next "Transparent," but there are a few with promising potential. HuffPost Entertainment watched each one to ascertain which are worth your time:
"Cocked"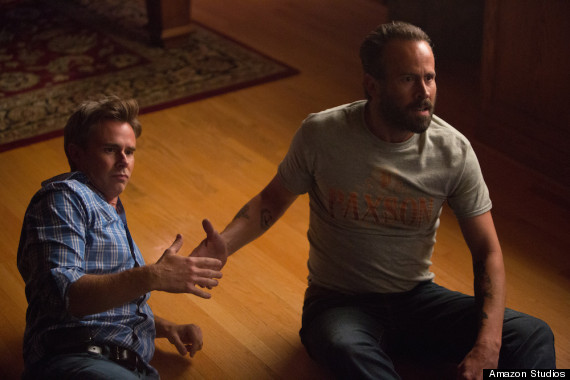 What's It About? Earl J. Hickey is officially done with his good deeds. "Cocked" finds actor Jason Lee as a drug user whose missteps have landed his family's gun business in trouble. Now, his estranged brother (Sam Trammell) is forced to return home to save the company from being bought by their uncle.
Who's In It? Sam Trammell ("True Blood"), Jason Lee ("My Name is Earl") and Brian Dennehy ("Ratatouille").
Should You Stream It? You can pull the trigger on this one. Though it's not perfect bulls-eye, "Cocked" has a special mix of drama and comedy that just about hits the mark. --Bill Bradley
"The Man in the High Castle"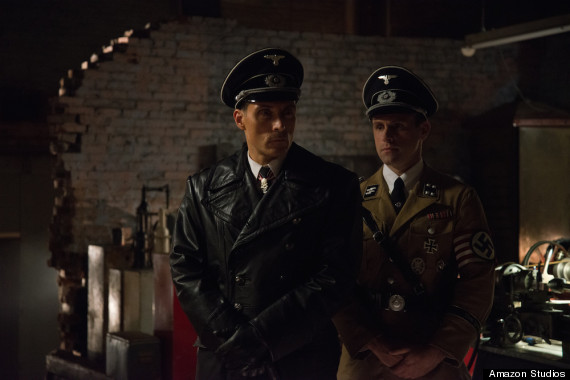 What's It About? Adapted from Philip K. Dick's Hugo award-winning alternative history novel of the same name, this drama imagines a post-WWII era in which the Allies lost the war. The pilot follows a variety of characters living in the former United States where the Japanese control the West and Nazi Germany governs the East.
Who's In It? Alexa Davalos ("Mob City"), Luke Kleintank ("Pretty Little Liars"), Joel de la Fuente ("Hemlock Grove") and Rufus Sewell. Ridley Scott executive produced the pilot, which was written by Frank Spotnitz ("The X-Files") and directed by David Semel ("Madam Secretary").
Should You Stream It? Yes! The storyline itself is enough to keep any viewer intrigued, especially fans of Dick's work and dystopian fiction. The dialogue and performances could be stronger, but the show definitely has potential if it's picked up to series. --Erin Whitney
"Mad Dogs"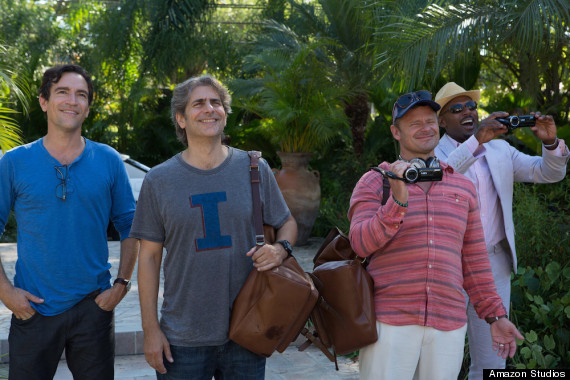 What's It About? Based on a hit U.K. series of the same name, "Mad Dogs" follows a group of childhood friends who reunite in middle age to celebrate one friend's early retirement in Belize. When they arrive, the story behind his newfound life of luxury begins to unravel, and the group gets caught up in a less than ideal situation.
Who's In It? Steve Zahn ("Dallas Buyers Club"), Billy Zane ("Titanic"), Romany Malco ("Weeds"), Michael Imperioli ("The Sopranos") and Ben Chaplin.
Should You Stream It? Sure, maybe, if you want to see a show whose tone fuses "Hangover" dude-friend vibes with elements of a murder-thriller. The characters aren't much more than sketches right now, but could potentially grow into more interesting people. (Chaplin's Joel particularly comes to mind.) There are some gorgeous shots of a beachside villa that are pleasant to watch even if you, like me, don't find the relationships or developing mystery all that compelling. --Lily Karlin
"Down Dog"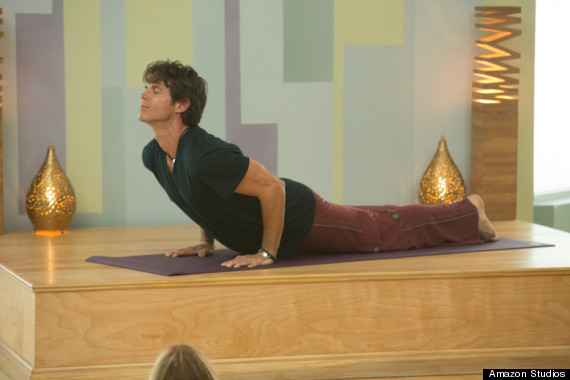 What's It About? Logan Wood breezes through life on looks, ladies and luck until his girlfriend, who also happens to be his business partner in a successful yoga studio, breaks up with him. Now he has to decide if he'll give up and walk away or face reality and say Namaste.
Who's In It? Josh Casaubon ("The Good Shepherd"), Paget Brewster ("Criminal Minds") and Lyndsy Fonseca ("Kick-Ass").
Should You Stream It? This sexy comedy isn't necessarily a requirement to achieve inner peace; however, its fun storyline about the hijinks of a grown guy who is pretty much helpless could help bring a little balance to the universe. --Bill Bradley
"The New Yorker Presents"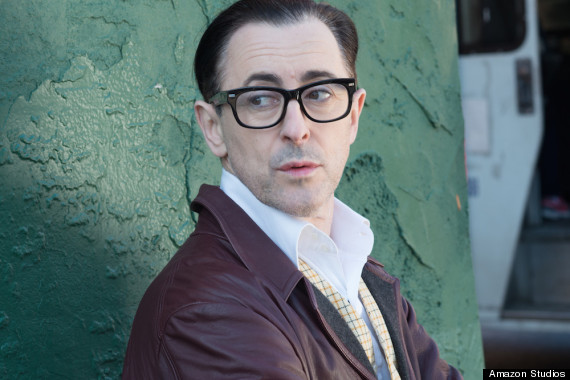 What's It About? This docu-series from the prestigious magazine features four short segments that range from original comedy to investigative reporting to arts and culture. There's also a behind-the-scenes look at the creation of New Yorker cartoons.
Who's In It? The first segment is a short film starring Alan Cumming and Brett Gelman, written by Simon Rich ("SNL") and directed by Troy Miller ("Arrested Development"). Next is New Yorker writer Ariel Levy interviewing the Godmother of Performance Art, Marina Abramovic about her "Generator" exhibit. There's also a Matthew Dickman poem narrated by Andrew Garfield, as well as a short documentary Jonathan Demme ("Silence of the Lambs") based on Rachel Aviv's article about Tyrone Hayes.
Should You Stream It? Yes! Anyone who devours all things culture will love this docu-series, even if they're not an avid New Yorker reader. With its variety of short, smartly written and elegantly crafted segments, this series could be the next best thing in cultural reporting. --Erin Whitney
"Point of Honor "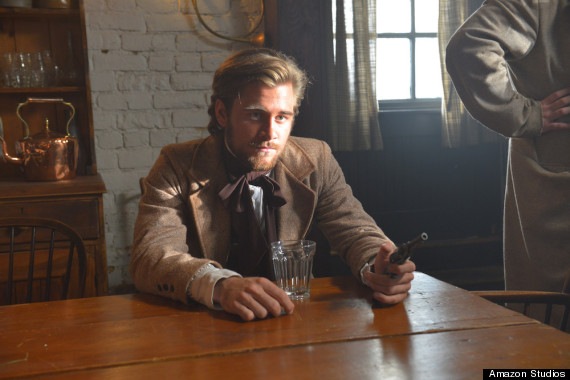 What's It About? At the beginning of the Civil War, a Virginia family makes the choice to fight for the Confederates, but also free their slaves. Their West Point-bred son John goes off to fight, leaving his three sisters in charge of the plantation. From Randall Wallace ("Braveheart") and Carlton Cuse ("Lost").
Who's In It? Annabelle Stephenson ("Revenge"), Riley Voelkel ("The Newsroom"), Hanna Mangan Lawrence ("Old School"), Patrick Heusinger ("Revolution") Luke Benward ("Ravenswood"), Adrienne Warren ("Black Box"), Lucien Laviscount ("Waterloo Road") and James Harvey Ward ("Low Winter Sun").
Should You Stream It? The pilot seems to execute its intended premise, but it's one I'd argue isn't particularly good or worthwhile for a TV show. There's a lack of nuance in dialogue and storyline ("I'm sorry. All this talk of secession. It fills me with rage"), which is startling for a show attempting to explore such a serious, awful part of American history. Voelkel, Stephenson, and Warren offer very compelling performances. --Lily Karlin
"Salem Rogers "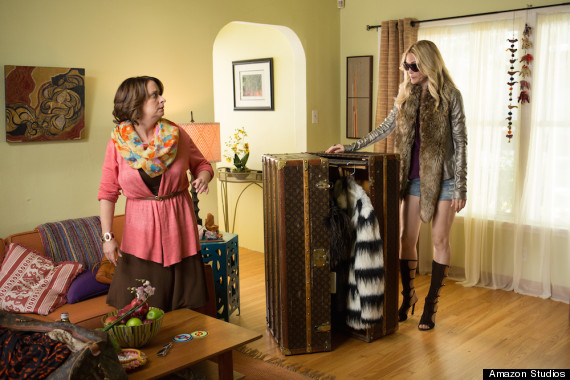 What's It About? When narcissistic former supermodel Salem Rogers is kicked out of rehab, she attempts to restart her career with the help of her old assistant, Agatha. The only problem is Agatha has moved on from the awful servitude of working for Salem, who's only hope is that she was named Model of the Year in 1998.
Who's In It? The Mark Waters ("Mean Girls") directed pilot stars Leslie Bibb ("About a Boy") as Salem and Rachel Dratch as Agatha.
Should You Stream It? Maybe. The writing is obnoxiously cheesy and the plot equally predictable and silly. But if you accept the inanity of "Salem Rogers" and stay along for the always enjoyable Dratch, it may be worth the ride. Plus, Dratch taking shots and doing karaoke is some solid guilty pleasure entertainment if you ask me. --Erin Whitney
Stream all of Amazon's new pilots, including six new kids pilots, here.
Before You Go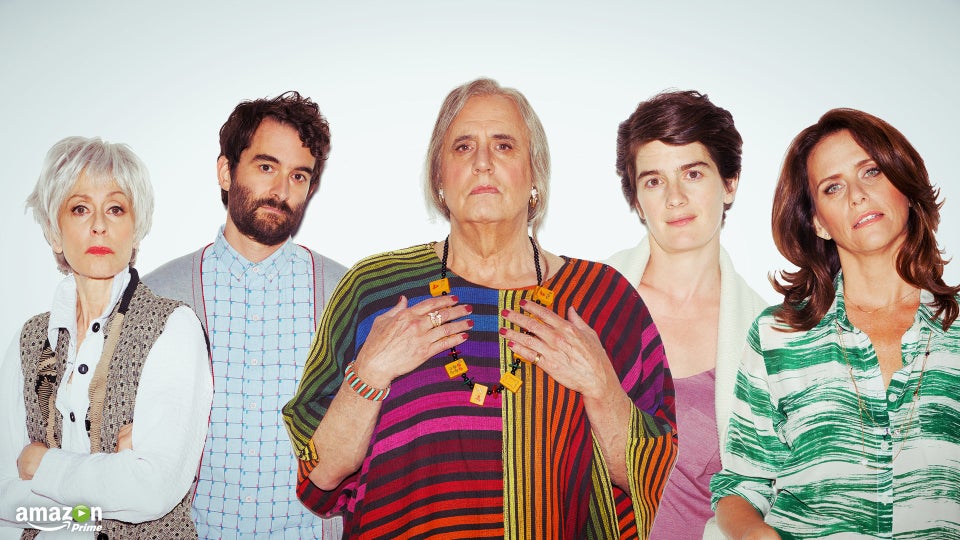 "Transparent"
Popular in the Community