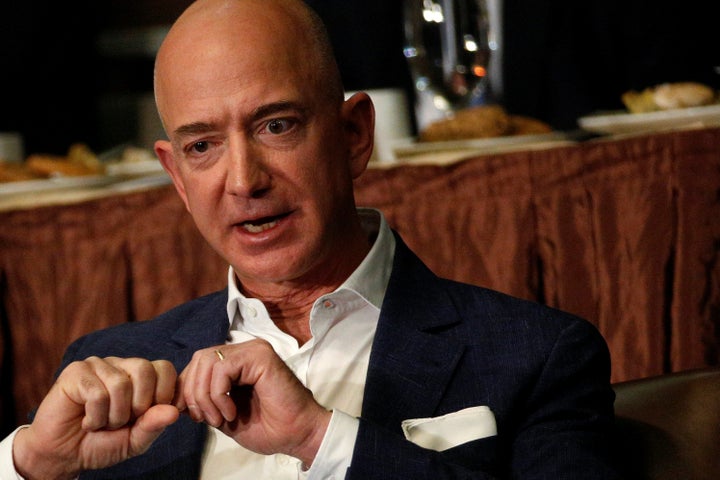 NEW YORK -- Amazon seems to have taken a page from Alibaba's playbook.
Since 2009, the Chinese Internet goliath has held a discount holiday, called "Singles Day," on Nov. 11. Amazon just launched its own day of deals -- "Prime Day" -- on July 15.
Billed as the anti-Valentine's Day, Singles Day invites shoppers in China to buy heavily discounted goods for themselves. Last year, Alibaba's holiday topped a jaw-dropping $9.3 billion in sales. That's nine times the total U.S. sales on Thanksgiving and Black Friday, the day in November which typically kicks off the holiday shopping season.
On Wednesday -- exactly two decades since CEO Jeff Bezos launched Amazon -- the Seattle-based online retailer's Prime Day offered major discounts to subscribers of its $99 Amazon Prime service.
Amazon spokeswoman Julie Law told The Huffington Post the the company did not take inspiration from Alibaba.
"Prime Day was conceived as a way to celebrate Amazon's 20th birthday by bringing together the two things customers love most -- deal shopping and Amazon Prime," she wrote in an email.
By midday on Wednesday, Law said, sales had surpassed those of last year's Black Friday.
"Prime members have bought tens of thousands of Fire TV Sticks, 35,000 'Lord of the Rings' Blu-Ray sets, 28,000 Rubbermaid sets and 4,000 Echos in 15 minutes," she said. "The Kate Spade purse was gone in less than a minute."
She added that new deals would be announced every 10 minutes until midnight. (Some of the products offered were pretty silly.)
The Seattle-based Amazon often draws comparisons Alibaba, though the Chinese company also offers services akin to eBay, Spotify, Uber, Whatsapp and even J.C. Penney. Indeed, Amazon has a long way to go before it comes close to its Chinese rival's $9.3 billion holiday.
"Amazon will have a good day but you'd have to sell a lot of $11 jars of coconut oil to make that number," Sucharita Mulpuru-Kodali, an analyst at the market research firm Forrester, told HuffPost.
"At best, it'll be Cyber Monday which is about $2 billion," Mulpuru-Kodali added, referring to the U.S. online shopping day that falls just after Black Friday.
Amazon declined to disclose sales figures for Prime Day. If it comes anywhere close to the $2 billion spent last December on CyberMonday, that will still be 10 times the average daily sales, Mulpuru-Kodali said. But she said that seems unlikely.
"This sale isn't that compelling," she said. "Usually no sale gives you a 10x lift unless you just give away the store."
Alibaba declined to comment.