Amazon made a further incursion into the grocery business Friday when it announced plans to buy Whole Foods for $13.7 billion.
In an apparent effort to siphon more business from retail competitors, the online ordering giant Amazon is offering discounts to welfare recipients, though experts say it's unlikely that many will sign up.
Last week, Amazon announced that it would offer membership to its Amazon Prime service — which comes with perks including free expedited shipping and access to its video and music streaming platforms — at a discounted rate of $5.99 per month for active recipients of federal assistance like food stamps.
Most people won't be able to actually spend benefits online ― at least not yet. But Amazon is likely betting that someday soon, they will. And when that day comes, the corporate giant wants a cut of the action, which is already worth billions to Walmart and other big retailers.
More than 42 million Americans currently receive food stamps, aka Supplemental Nutrition Assistance Program benefits, which average about $125 a month per person and can be redeemed at grocery stores for most food products. At an annual cost of about $70 billion, alleviating the hunger of America's poor is a massively profitable enterprise for America's retailers.
Amazon, along with six other retailers, is already participating in a two-year pilot program in which they will accept SNAP benefits as payment for online grocery orders in three states, so this latest move marks a doubling down on its efforts to vie with competitors like Walmart for lower-income customers. If the pilot program looks promising, online use of benefits could one day be more widely adopted.
The head of the U.S. Department of Agriculture, which administers SNAP, said online ordering held promise for SNAP recipients in areas lacking good grocery stores. "Online purchasing will also help those who are unable to access a grocery store due to a disability or lack of transportation," former agriculture secretary Tom Vilsack said last year.
Amazon's discounted Prime offer is significantly more affordable than the $10.99 a month — or $99 a year — typically charged to Amazon Prime customers, but experts believe the lower rate still won't see much uptake from low-income customers who receive food stamps or participate in other eligible programs like the Women, Infants, and Children Nutrition Program or the Temporary Assistance for Needy Families program.
Each of these programs distributes benefits on an electronic benefits transfer card, or EBT card, which works like a regular debit card.
University of Georgia SNAP expert Travis Smith said it's unlikely a lot of EBT users will sign up, since they are poor and the $5.99 monthly fee "is still too expensive for low-income households because Walmart offers goods at a lower price."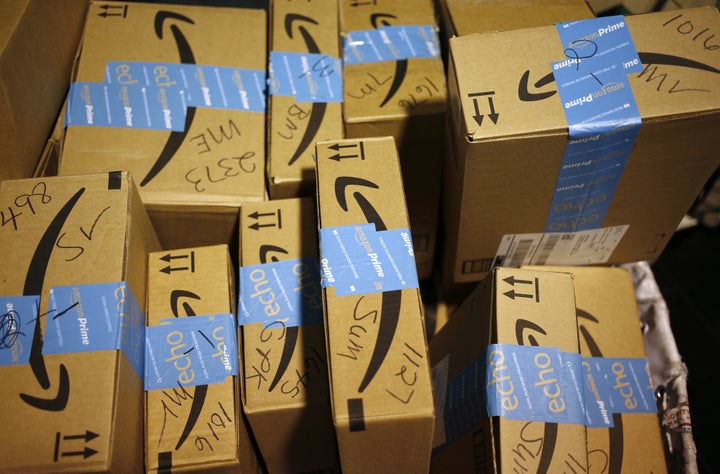 An Amazon spokesperson said the response to the discount has been "great" but declined to share Prime signup numbers from the first week of its EBT discount program in response to a HuffPost query.
Instead, the spokesperson reiterated a previous statement issued attributed to Greg Greeley, vice president of Amazon Prime: "We designed this membership option for customers receiving government assistance to make our everyday selection and savings more accessible, including the many conveniences and entertainment benefits of Prime."
Other experts agreed that most recipients of SNAP or the other programs likely won't take advantage of this discount, pointing to other barriers to participation such as lagging access to high-speed internet among low-income households.
Still, University of Illinois agriculture professor Craig Gundersen noted, the benefits offered by membership — such as the free shipping — could prove particularly beneficial for seniors and individuals with reduced mobility.
Further, Gundersen called Amazon's announcement particularly promising in light of a proposal from the Trump administration to introduce a new fee for retailers who participate in SNAP, a move that could hit small retailers like bodegas especially hard and potentially cause them to leave the program.
"This is the exact sort of thing going in the correct direction of giving people more options," Gundersen added. "This is a great thing for folks who really do need it."
Rep. Jim McGovern, a Massachusetts Democrat and loud defender of food stamps, said it didn't matter if Amazon was just trying to make a buck.
"Everything helps," McGovern said. "I want more corporations like Amazon and others to understand that we all have a role to play in combating hunger."
Experts say SNAP and its predecessor, the Food Stamp Program, helped eradicate starvation in the United States in the 20th century. Nevertheless, the program faces an uncertain future in Congress and the Trump administration has targeted it for cuts.
Shannon Maynard, executive director of the Congressional Hunger Center advocacy group, applauded Amazon for adjusting its model and trying to be more accessible to low-income customers. Their effort — even if it ultimately fails — could provide valuable information toward solving the nation's ongoing hunger-related challenges.
"We need to explore innovation and try new things to address issues like senior hunger and food deserts," Maynard told HuffPost. "So often we talk about the same challenges and don't try to do things differently, so how do you expect a different outcome?"
Support HuffPost
The Stakes Have Never Been Higher
Before You Go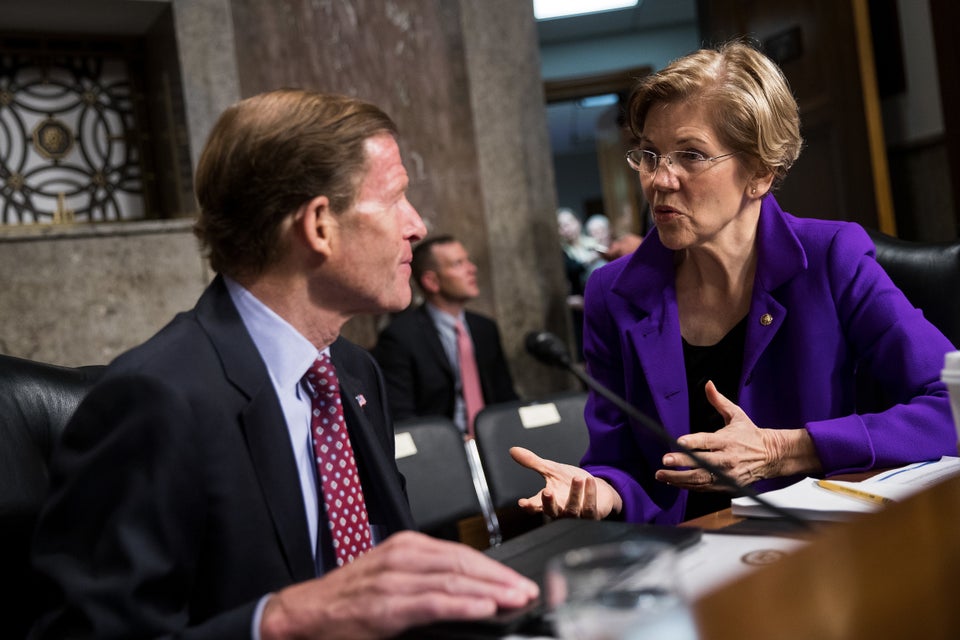 2017 Scenes From Congress & Capitol Hill
Popular in the Community