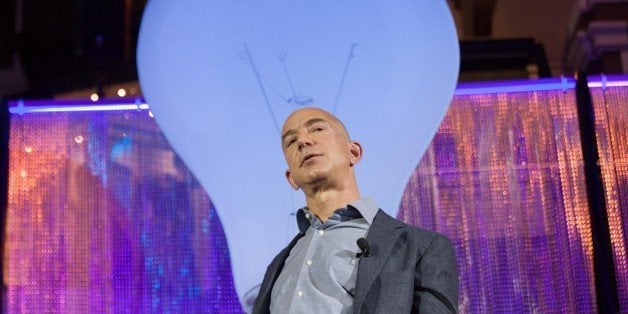 Although the 25 percent price increase may drive some customers away, the move could also get others to spend even more money at Amazon. Prime offers subscribers a free Kindle e-book each month, access to Amazon's streaming video service and, most significantly, free two-day shipping on more than 20 million items.
Now that subscribers will be paying more for the service, some could feel they have to buy even more to justify the extra expense. "The mental math that people use is 'I need to use up another $20 of free shipping,'" said Mike Levin, a partner at Consumer Intelligence Research Partners (CIRP), a Chicago-based market research firm.
The price increase will be in effect for new customers who sign up after March 20, and will apply to all existing customers when they renew after April 17. As a result, Amazon is likely bracing for a last-minute surge of new subscribers racing to take advantage of one more year of the old $79 price.
"That is, pardon the expression, f-ing brilliant," said Levin. "They will get a rush of signups." Amazon is actually counting down the days to the Prime membership change on its homepage.
During the holiday season, when a Prime price increase wasn't even looming, more than 1 million subscribers signed up in a single week for the Amazon service.
Amazon Prime customers, which CIRP pegs at 26.9 million, are extremely important to the company. Prime members shop more frequently, spend more money and buy more expensive items, according to Morningstar, the investment research firm. So the more Prime customers Amazon has, the better.
Not only have people had some time to get used to the idea of paying more for Prime, but Amazon has also highballed us to lessen the shock.
There's also a good chance that Prime is about to get better. According to a report in the Wall Street Journal earlier this week, Amazon is considering adding a streaming music service for Prime members. The details are scant, but Amazon has a history of adding benefits to Prime to try to get members to keep shelling out the yearly fee.
Popular in the Community