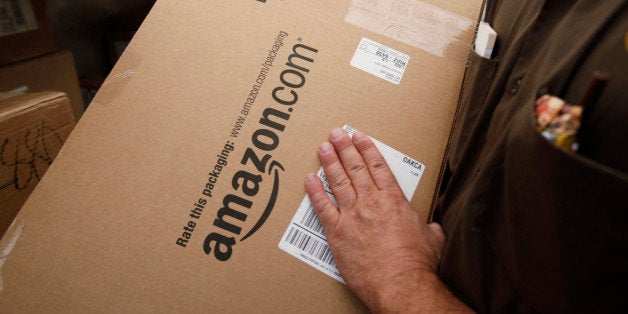 Amazon Prime was always designed to lure members into spending more. New research suggests just how much more members are spending.
Amazon customers who aren't Prime members spend an average of $625 per year, CIRP found.
Prime is "creating all of these loyal Amazon customers that increasingly look to Amazon before they go anywhere else," Michael Levin, a partner at CIRP, told The Huffington Post. "People aren't even going to the retail outlets. They're starting at Amazon."
We're not talking about a small cult of shoppers who pay Prime's annual fee of $99, either. The researchers estimated that 40 million people in the U.S. have Prime memberships, up from a CIRP estimate of 29 million in September. Netflix, by comparison, said last week that it has 39 million subscribers in the U.S.
CIRP's analysis is based on an online survey of 500 people who bought from Amazon between October and December last year. The researchers attributed the estimated surge in memberships since September to people using free trials of Prime while they were holiday shopping.
The new report builds on earlier surveys that found Prime members spending more than other Amazon customers, albeit not quite as much more.
Amazon doesn't release Prime membership figures, but the company said the day after Christmas that "more than 10 million new members worldwide tried Prime for the first time" during the holiday season.
The company did not return a request for comment Tuesday.
If CIRP's study is on target, it's no wonder that Amazon continues to pump so much money into Prime. It recently announced a deal with Woody Allen to write and direct a TV series that will be available only to Prime members. Last week, the company also said it's going to produce movies that will play in theaters first but just weeks later will be available for Prime members to stream.
The Prime program, which began in 2005, is now much more than free shipping. Among other perks, Prime members receive access to a catalog of streaming music, unlimited photo storage, and exclusive access to and discounts on some products.
Amazon raised the price of membership last year by 25 percent, from $79.
Related
Popular in the Community