The Amazon Prime Highlight: "Catastrophe," Season 4, which debuted on March 15. This will be the last season of the show.
Premise: A wife (Sharon Horgan) and husband (Rob Delaney) raise their kids in London, trying not to break apart as a family unit after he injures himself in a drunken driving accident. The extensive required community service and the AA meetings he's ordered to attend, on top of his job, add to the strain. The two of them try to approach their rough situations with humor but also repeatedly reach their wit's end.
Sum up: The end of "Catastrophe" — one of Amazon's first beloved original series — certainly feels like the closing of an era. Amazon has been pivoting from small-budget, character-focused shows like this to more ambitious projects like "Homecoming" and the upcoming "Lord of the Rings" series. "Catastrophe" hit a sweet spot of being crowd-pleasing as well as critically adored. Horgan and Delaney are simply super-funny people, and having them both fight and love each other is a good formula to create compelling scenes.
Heads up: The show has a goofy comedic sensibility that may be polarizing. And as mentioned, the show is coming to an end, so if you fall in love with these new episodes, you'll have to quickly say goodbye to the characters.
Will everyone be talking about this? Sort of. The show hasn't had an enormous audience but has earned a sizable vocal one. There has been a ton of critical praise for the new season, and I imagine more people will discover the show over time, especially as streaming on Amazon Prime becomes more popular.
Check out the trailer for "Catastrophe" below.
Read on for more recommendations.
And if you want to stay up to date with what to watch on a weekly basis, subscribe to the Streamline newsletter.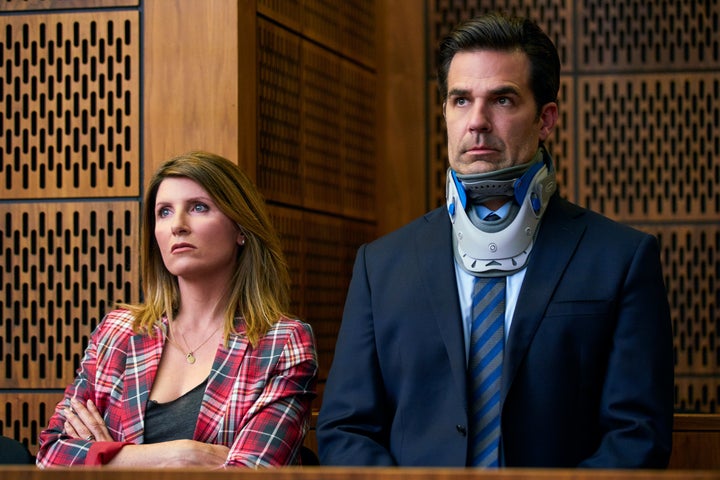 March 10
March 11
March 12
Acrimony (2018)
Colette (2018)
March 15
Catastrophe (Prime original series), Season 4
March 16