The Amazon Prime highlight: "Fleabag," Season 2. (Streamline recommends this show for a second week in a row because, first and foremost, it's so good, but also because Amazon Prime didn't add any new Originals during the week of May 19-25.)
Premise: A woman living in London believes that sex caused a guilt that won't go away. While trying to give up sexual activity, she falls for a celibate Catholic priest and therefore must reckon anew with her own desires. As scenes unfold, the woman will turn to the camera and tell the audience how she really feels ― only sometimes will she express her real opinions to the other characters.
Stars: Olivia Colman, Brett Gelman, Andrew Scott and Phoebe Waller-Bridge
Sum-up: This is my favorite show of the year so far. Creator and star Phoebe Waller-Bridge has no creative parallel in television comedy right now. Besides being incredibly funny, her plots consistently surprise, a goal she has made explicit in the past and clearly comes across in this new season. The second season of "Killing Eve" hasn't been the same without her at the helm, but I'm glad she gave that up to bring these brilliant new episodes of "Fleabag" into the world. Amazon Prime has adopted "Fleabag" as an Amazon Studios Original for the United States release, as the show originally aired with the BBC networks in Europe.
Heads-up: As I think so highly of this show, I'm not sure what negative to point out. I suppose the protagonist's consistent breaking of the fourth wall can feel excessive at times, but typically that choice adds energy rather than subtracts, so that's a tiny and only occasional negative.
Will everyone be talking about this? Critics have been gushing about this new season and will likely continue to do so. The first season definitely had a cult following, and I think the show's new Amazon Prime home will help the second season reach a big audience.
Check out the trailer for "Fleabag" below.
Read on for more recommendations.
And if you want to stay up to date with what to watch on a weekly basis, subscribe to the Streamline newsletter.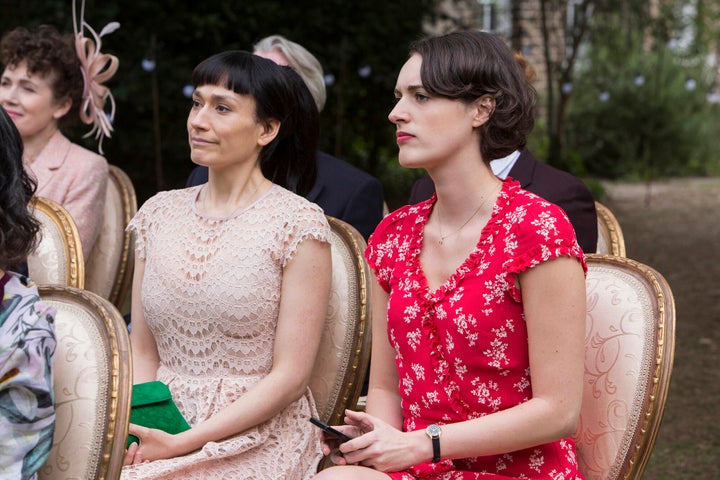 "Punisher: War Zone"
"The Punisher"
"Fleabag" (Season 2) Amazon Prime Original Series
"The Durrells" (Season 3)
"Poldark" (Season 4)

Related