The Amazon Prime Highlight: "Don't Worry, He Won't Get Far on Foot," which was added to the service on Feb. 8. Amazon Studios also distributed the movie in a small theatrical run last summer.
Premise: An alcoholic gets in a car crash that takes away his ability to use his legs. Confronting his new life in a wheelchair, the protagonist finds a sponsor through Alcoholics Anonymous and refocuses his life on drawing cartoons. As the beginning of the movie establishes (so this isn't a spoiler), he becomes successful for his cartoons and attracts large audiences as a motivational speaker.
Stars: Joaquin Phoenix. Jonah Hill and Rooney Mara have supporting roles. A ton of cool people like Carrie Brownstein and Kim Gordon pop up to act in a couple of scenes.
How excited should you be? The cast elevates this and makes it worth checking out. The movie could have been a one-note feel-good story of redemption, but Phoenix injects humanity and nuanced flaws into the lead role. I personally felt let down by the movie, but I can imagine others getting more mileage from its strengths.
Any reasons to be skeptical? Your love for Phoenix or the screenwriter-director Gus Van Sant might carry you along, but at two hours, this good-but-not-great movie is tough to get through. The film uses a ton of editing tricks and shuffling of the narrative timeline to obscure writing that is often lackluster and occasionally cringeworthy. The shaky script also attempts a relentless edginess for comedic relief, but many of the jokes don't land.
Will everyone be talking about this? Probably not.
Check out the trailer for "Don't Worry, He Won't Get Far on Foot" below.
Read on for more recommendations.
And if you want to stay up to date with what to watch on a weekly basis, subscribe to the Streamline newsletter.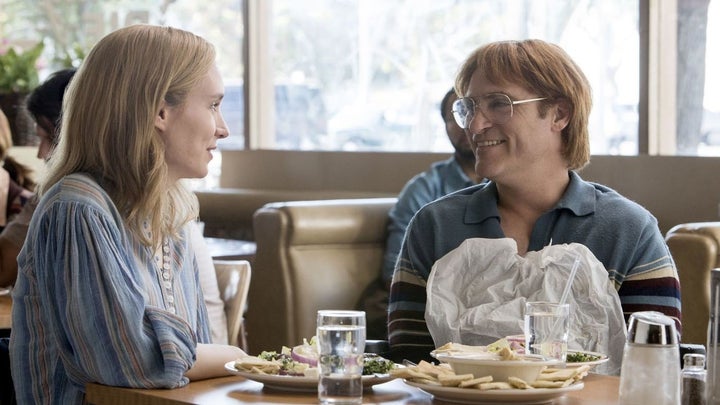 Here's the trailer:
Feb. 5
Feb. 6
Feb. 7
Feb. 8
"Don't Worry, He Won't Get Far on Foot"
"The Promise"
"White Dragon" (Season 1)