Streamline recommends "The Romanoffs" for Amazon Prime this week. Amazon adds the first season of this Original on Friday.
(Note: Streamline will now cover shows you can watch right now, rather than shows you can anticipate for the next week. As such, we're republishing our recommendation from last week.)
Premise: An anthology series that features slices of life around the globe. All of these mini-stories focus on people who believe they are descendants of the infamous Russian royal family: the House of Romanov. The Bolsheviks executed the entire royal family, but people ― in real life and in this show ― still erroneously claim they have an ancestor who escaped.
Stars: Aaron Eckhart, Kathryn Hahn, Christina Hendricks, Diane Lane, Amanda Peet, John Slattery and Corey Stoll. Matthew Weiner created the show, as well as directed and wrote every episode.
How excited should you be? It's complicated. Amazon gave "The Romanoffs" a large budget and the show has an impressive, globe-spanning scope. Matthew Weiner created one of the best shows of all time with "Mad Men," and this project has been his main focus since then. He also enlisted multiple actors from "Mad Men," making this a bit of a reunion. Unfortunately, the show simply doesn't add up to the sum of its parts. It's good. And it's going to be one of Amazon Prime's biggest shows of the year. But it's also kind of a mess.
Any reasons to be skeptical? Critics have generally given only tepid praise to the show so far. The episodes go on for far too long, and the writing rarely amounts to enough to warrant the time investment. Since this has an anthology format, you might as well think of "The Romanoffs" as eight good-but-not-great hourlong movies. Also worth mentioning: the show has a huge cloud hanging over it since a former "Mad Men" writer has accused Weiner of sexual harassment. His response has oscillated between denial and a lack of memory.
Will everyone be talking about this? Given the "Mad Men" connection, most critics will talk about this and you'll probably see pop culture publications cover the show. Again, it's a high-budget, ambitious project for Amazon, so that means the service will likely push this onto the homepages of its Amazon Prime subscribers. But even "Mad Men" never obtained huge viewership numbers, so I can't imagine this shakily reviewed, esoteric anthology series will become a smash hit.
Check out the trailer for "The Romanoffs" below.
Read on for more recommendations.
And if you want to stay up to date with what to watch on a weekly basis, subscribe to the Streamline newsletter.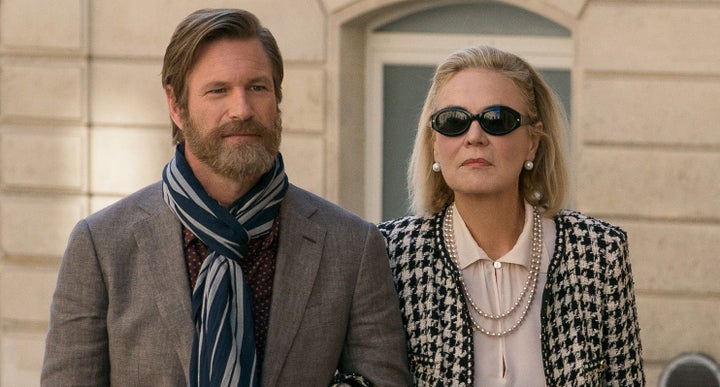 What Else Is New This Week
"A Prayer Before Dawn" got strong reviews when it was released in 2017. In this movie, a boxer in a rough Thai prison decides to fight in tournaments to try to earn his release.
The third season of "Mr. Robot" also joins. This show about a capitalism-fighting computer hacker will end after the upcoming fourth season, so maybe it's time for you to go back and binge this critical darling.
The full Amazon Prime list for the rest of the week:
Oct. 6
"A Prayer Before Dawn"
"Night of the Living Deb"
Oct. 11
"Monster's Ball"
"Mr. Robot," Season 3
"Strangers: Prey at Night"
Oct. 12
"The Romanoffs," Season 1