Streamline recommends "The Marvelous Mrs. Maisel" for Amazon Prime this week. Amazon added the second season of this Original on Dec. 5.
(Since Amazon Prime doesn't add anything notable for the rest of the year, Streamline will just recommend "Mrs. Maisel" through 2018. Catch up over the holidays!).
Premise: Mrs. Maisel may no longer be married, but she keeps the name as a dark joke to brand her burgeoning comedic career. While her "normal" life falls apart, Midge Maisel continues to captivate crowds ― even one that doesn't speak English ― with her funny stories.
Stars: Alex Borstein, Rachel Brosnahan and Tony Shalhoub
How excited should you be? Very. I ranked this second in a list of Amazon Prime's best show of 2018. The first season won a ton of Emmys earlier this year, and Season 2 comes close to living up to its start. Besides stellar television craftsmanship all around, this show's fast-paced dialogue writing stands above anything out there right now.
Any reasons to be skeptical? So, there's this classic television trope called "Flanderization" (based off "The Simpsons" character Ned Flanders) where the show exaggerates character traits over time into wackier, louder territory. This seems to happen when a show's writers realize that audiences respond to a certain trait and then overcorrect in trying to emphasize. Anyway, Season 2 seems to have this problem a tiny bit. I found the first season to be whimsical but still have a grounding in character logic. Throughout Season 2, people react to Midge in strange and unbelievable ways as if they're truly under a magical spell. I get into this more in that year-end ranking list, but this second season also lacks the same narrative verve that the first season had.
Will everyone be talking about this? Yes. This show has established itself as one of those rare critical and audience hits. Given that it's also funny and coming out over the holidays with less competition, I imagine quite a few people will be watching this in the coming weeks.
Check out the trailer for the second season of "The Marvelous Mrs. Maisel" below.
Read on for more recommendations.
And if you want to stay up to date with what to watch on a weekly basis, subscribe to the Streamline newsletter.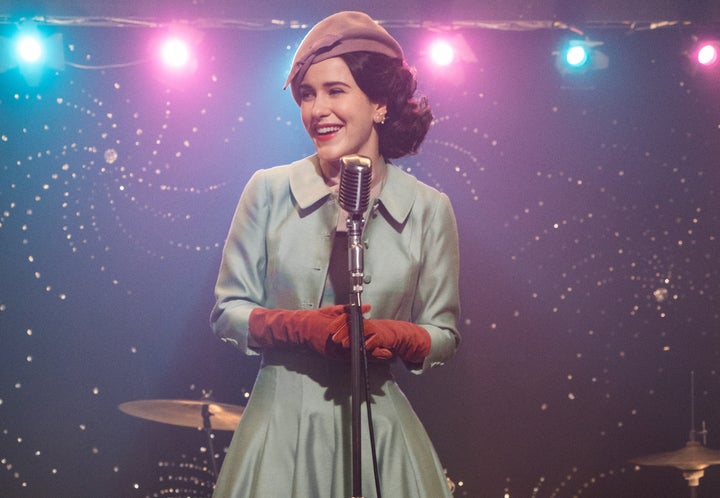 Also read my round-up for Amazon Prime Original in 2018:
What Else Is New This Week
Nothing really. Just watch "Maisel."
The full Amazon Prime list for the rest of the week:
Dec. 8
Before I Fall (2017)
Collide (2016)
Dec. 14
LOL: Last One Laughing (Prime Original Series), Season 1