Streamline recommends "Eighth Grade" on Amazon Prime this week. Amazon added this movie on Jan. 13. It has a chance at earning an Oscar nomination on Jan. 22.
Premise: An eighth-grader struggles to make friends at school. She creates vlogs about having self-confidence, without believing in herself yet. But through various stumbles, she gains more perspective and maturity.
How excited should you be? This became a critical favorite in 2018, earning a 99 percent on Rotten Tomatoes and a 90 on Metacritic. Even former President Barack Obama listed the movie as one of his favorites from last year. Comedian Bo Burnham wrote and directed this with great skill. By focusing on middle school, Burnham created a nuanced portrait of a subject matter that doesn't often get told in a non-Disney way.
Any reasons to be skeptical? I enjoyed this movie quite a bit, but as a longtime fan of Burnham's, I had hoped for a little bit more from this. Every element of this movie is "good," but I didn't think the movie did enough to create stakes out of the mundane middle school experience. This leads to an ending that ultimately feels tacked on and not rewarding enough. This might have been 2018's best glimpse into the lives of contemporary teens, but whether such a glimpse into that subject matter makes for a spellbinding and memorable story remains debatable in my mind.
Will everyone be talking about this? I mean, even Obama was talking about it, so...
Check out the trailer for "Eighth Grade" below.
Read on for more recommendations.
And if you want to stay up to date with what to watch on a weekly basis, subscribe to the Streamline newsletter.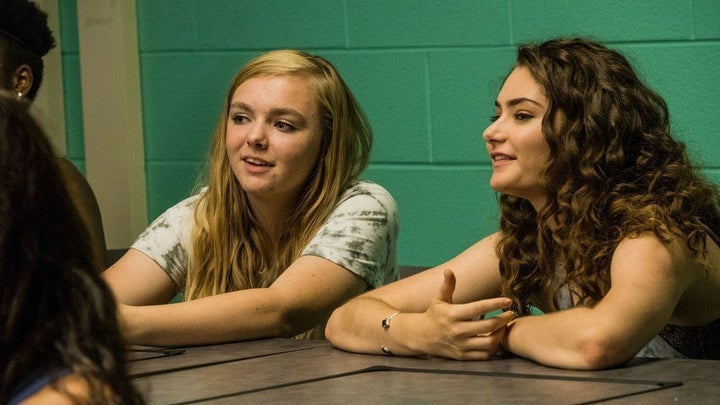 What Else Is New This Week
"The Grand Tour" comes back for a third season and should continue offering entertainment value for car enthusiasts. Michael Moore's documentary sequel "Fahrenheit 11/9" earned solid reviews in 2018 for virtuously tackling various problems America faces right now, but it didn't live up to the critical or box office success of the original documentary, "Fahrenheit 9/11."
The full Amazon Prime list for the rest of the week:
Jan. 13
"Eighth Grade"
Jan. 16
"The Debt"
Jan. 18
"The Grand Tour," Season 3
Jan. 19
"Fahrenheit 11/9"