 SAN FRANCISCO, May 29 (Reuters) - Amazon.com Inc said on Wednesday that it will make five original TV series, having used viewer feedback to pick the shows from a group of 14 pilots filmed by the world's largest Internet retailer earlier this year.
The chosen series are: "Alpha House", a political comedy starring John Goodman; "Betas", a comedy about start-up culture in Silicon Valley; "Annebots", a kids' show about robots; "Creative Galaxy", an animated art adventure series; and "Tumbleaf", another kids' show about a small blue fox named Fig.
These are the first TV series ever made by Amazon and represent a major foray into original programming delivered over the Internet, stepping up competition with Netflix Inc and Hulu.
The new series will be shown exclusively on Amazon's Prime Instant Video service later this year and in early 2014, the company said. Prime Instant Video is free for members of Amazon's Prime service, which offers two-day shipping and other benefits in the United States for $79 a year.
Amazon posted all 14 TV pilots online for anyone to watch in April and encouraged viewer feedback. The company analyzed the reviews and other data, such as how long people watched, to try to pick shows that are more likely to do well as full series.
A pilot is an initial trial show designed to test interest in a new TV series.
"We're thrilled to have emerged safely from this harrowing exercise in online democracy," said Garry Trudeau, the Pulitzer-Prize winning cartoonist who created and wrote "Alpha House," a live-action show starring John Goodman about a group of U.S. senators who live together.
Amazon will shoot 10 more episodes of "Alpha House" to complete the first season, which will air starting in November.
"Betas" will also get another 10 episodes, while the kids shows, "Annebots," "Creative Galaxy" and "Tumbleaf," will get 26 episodes each, Amazon said.
Pilots that were not picked up as full series included "Zombieland," a comedy based on the successful movie of the same name, and "Browsers," a musical comedy starring Bebe Neuwirth.
Rhett Reese, the writer and producer of "Zombieland," blamed viewer feedback for the TV show's demise.
"I'll never understand the vehement hate the pilot received from die-hard "Zombieland" fans. You guys successfully hated it out of existence," he wrote on Twitter.
The pilots that did not make it were: "Dark Minions," "Onion News Network," "Supanatural," "Those Who Can't," "Positively Ozitively," "Sara Solves It" and "Teeny Tiny Dogs."

Before You Go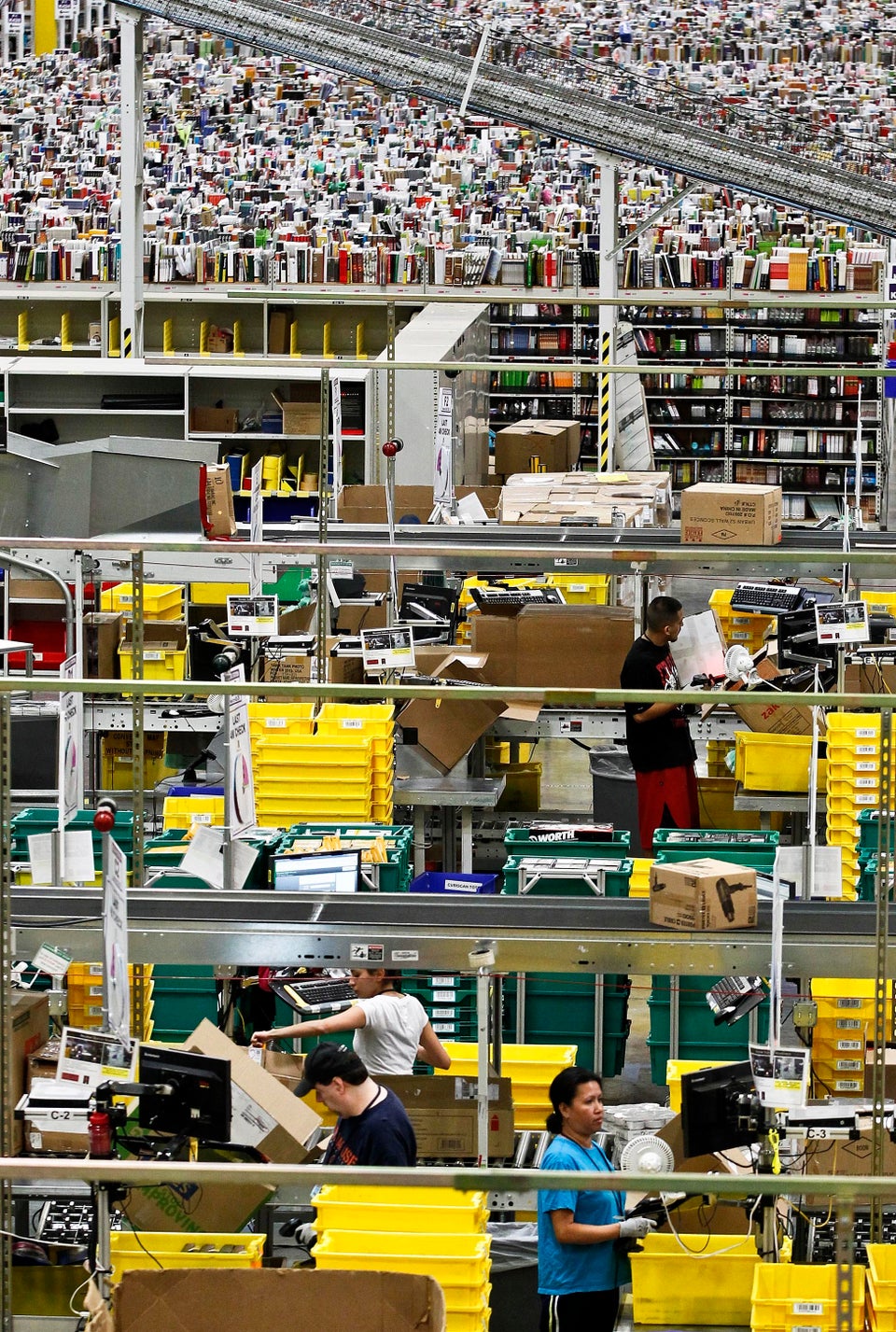 Inside One Of Amazon's Mind-Boggling Warehouses
Popular in the Community