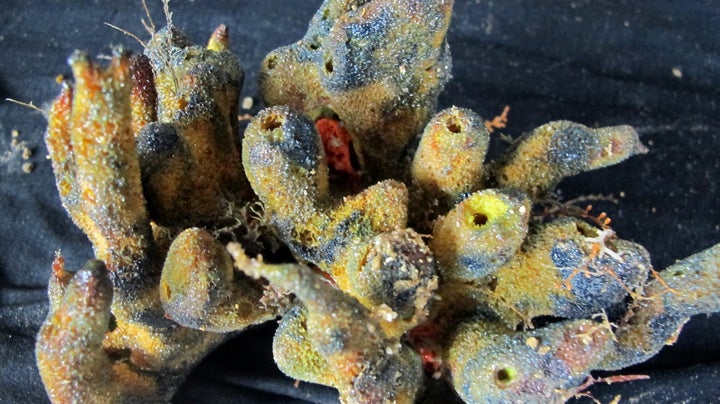 But one scientist on the team, reef ecologist Rodrigo Moura, had other ideas.
"He pulls out this paper from 1977, saying these researchers had managed to catch a few fish that would indicate reefs are there. He said, 'Let's see if we can find these,'" Yager told the outlet.
Moura's instincts were correct. The researchers used sonar to figure out which areas they wanted to investigate more closely, then dredged up samples from the ocean floor. They believe the reef, which lies between 164 and 329 feet deep, covers about 5,900 square miles.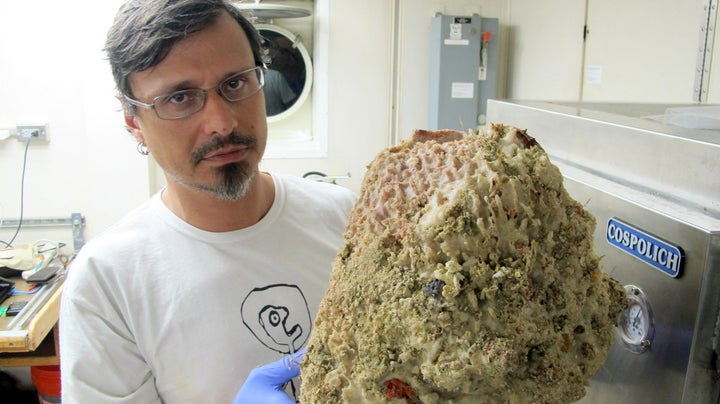 Scientists were surprised to find such a thriving reef in areas with no light and low levels of oxygen.
"We found a reef where the textbooks said there shouldn't be one," study co-author Fabiano Thompson told National Geographic.
The published study explores the relationship between the river movement and the reef, and how the reef transforms from one location to the next.
"In the far south, it gets more light exposure, so many of the animals are more typical reef corals and things that photosynthesize for food," Yager said. "But as you move north, many of those become less abundant, and the reef transitions to sponges and other reef builders that are likely growing on the food that the river plume delivers. So the two systems are intricately linked."
Researchers have gathered more samples of the reef's inhabitants since 2012, including brittle and basket stars, huge sponges and 73 different species of fish. However, the strong currents and muddy water have prevented researchers from diving down to see the reef firsthand.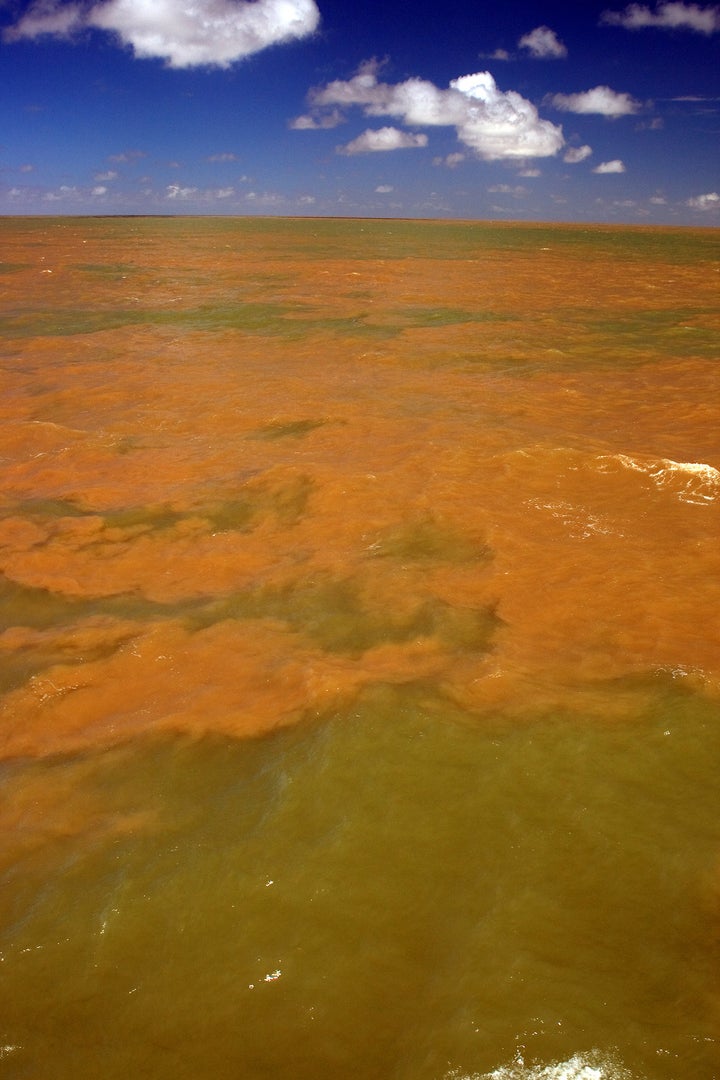 However, the Amazon reef may also be in danger, particularly from industrial oil exploration. The Brazilian government has sold a significant amount of land to companies for oil exploration, some of which encompasses the reef.
"From ocean acidification and ocean warming to plans for offshore oil exploration right on top of these new discoveries, the whole system is at risk from human impacts," Yager said.
Correction: A previous version of this article misidentified the first image as coral. It is a sponge.
Calling all HuffPost superfans!
Sign up for membership to become a founding member and help shape HuffPost's next chapter
BEFORE YOU GO
PHOTO GALLERY
Great Barrier Reef