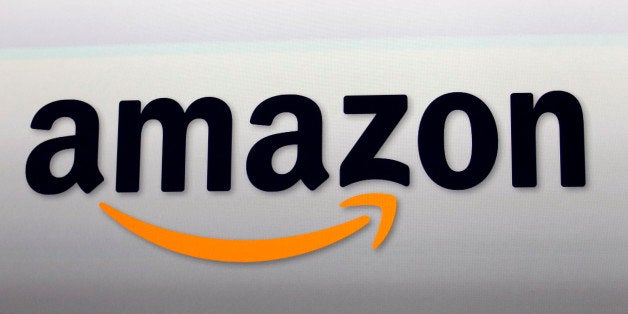 We're one step closer to living in the full-on toddler dream economy: where you can have what you want, when you want it. No tantrum required.
On Thursday, Amazon began offering free same-day delivery to Prime members in 14 metro areas across the country: Atlanta, Baltimore, Boston, Dallas-Fort Worth, Indianapolis, Los Angeles, New York, Philadelphia, Phoenix, the San Francisco Bay (including Oakland), Seattle-Tacoma, Washington, D.C., San Diego and the Tampa Bay.
Same-day delivery used to cost Prime members an extra $5.99 per order. To qualify for free same-day delivery, you must place an order before noon and spend at least $35.
The offering could be just enough to nudge even more people into paying $99 a year for Amazon's subscription service -- which offers free two-day shipping, original video content, music streaming and a range of other discounts. Amazon doesn't make Prime numbers public, but some estimates put the number of subscribers at an eye-popping 50 million. And members tend to spend more on the site than other shoppers.
Buying something and having it right away is basically one of the last advantages brick-and-mortar stores have over online shops. As a result, same-day delivery has been something of a holy grail for online retailers since the tech bubble in the late '90s, when services like Kozmo and Webvan delivered DVDs (!), ice cream, books and other goods within an hour. Those services quickly went under when the bubble burst.
These days, all the cool tech giants are getting into same-day delivery. But Amazon is probably the farthest along in developing the back-end logistics to bring us into a fully on-demand world, as Marcus Wohlsen wrote in this Wired piece last year. Google also offers some same-day delivery services through local businesses.
New startups are in the game too. Ride-sharing service Uber has also been fooling around with on-demand shopping, Postmates will buy stuff for you and bring it your way, and Instacart will handle your groceries. There's also a company called Magic that you can text to get help with various tasks or have purchases brought to you -- basically the adult-toddler's dream. Still, a lot of these services aren't all the way there yet -- things show up late or items are wrong in an order. Sometimes you wish you'd just gone out to CVS.
Free same-day delivery also gives Amazon an edge against growing competition in online retailing from startups like Jet.com and big box retailers, particularly Walmart, which are finally getting the hang of selling stuff on the web.
And of course, it's just a little more incentive for us to not step away from our desks or our homes to visit actual stores in real life or interact with humans. Hurray for technology?!
Related