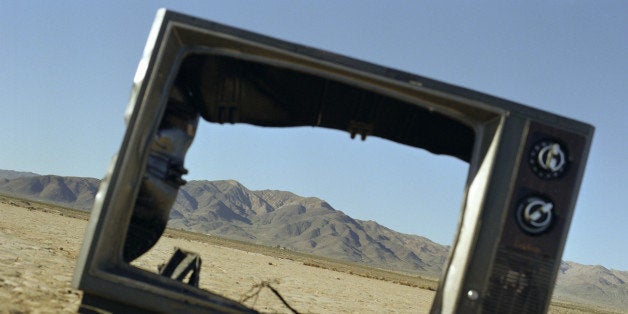 Looking for a cheap and amazing gizmo that lets you watch everything you want from the Web on your TV?
Last week, Amazon announced its long-awaited streaming box, Fire TV -- a $99 box that plugs into your TV and lets you watch content from Netflix, YouTube and, of course, Amazon.
It's pretty nifty, but hardly a game-changer. We're still waiting for one device that will make it simple to stream all of your online content on your TV. Fire TV and the most popular gadgets currently on the market -- from competitors Apple, Google and Roku -- just aren't there yet.
Let's start with Fire TV. The device's voice search feature works well, allowing you to search for actors, movies, TV shows and apps by just speaking into the remote. Searching for content using the remotes included with Apple TV and Roku is painful by comparison. Amazon Fire TV.
Still, a search is only as good as the content it finds. Fire TV's voice search only finds content from Amazon, Hulu and music video service Vevo. That means that Netflix members who search for "House of Cards" using their voice will get the option to buy the first season on Amazon, not stream both seasons for free from Netflix.
Fire TV also lets you play games, and you can buy a separate controller if you want to get more serious about using it for gaming. But more important is what it doesn't have. Fire TV is missing HBO Go, Spotify and sports apps from the MLB and NHL. Amazon says some of these offerings are coming soon, but we don't know when.
Apple TV ($99) has Netflix, HBO Go and some of the sports apps Fire TV lacks. But you won't find Spotify, Pandora, M-Go or Amazon Video apps on Apple TV. Apple wants to sell you music and videos through iTunes, where it makes more money. To get the most out of Apple TV, you have to be a hardcore Apple devotee and own at least an iPhone, iPad or a Mac that's no older than about three years.
Roku ($49.99-$99.99), which makes a range of devices that stream content to your TV, offers the most content, including HBO Go, Amazon Prime Instant Video and Spotify. And two Roku models now come with the really nifty feature that allows you to plug headphones into the remote, so you can lie in bed and binge-watch without disturbing your partner. But if you are a Comcast subscriber, then you can't actually use HBO Go on your Roku. Comcast still does not allow its subscribers to access it.
And again, using Roku's remote to search for content is far from quick and easy.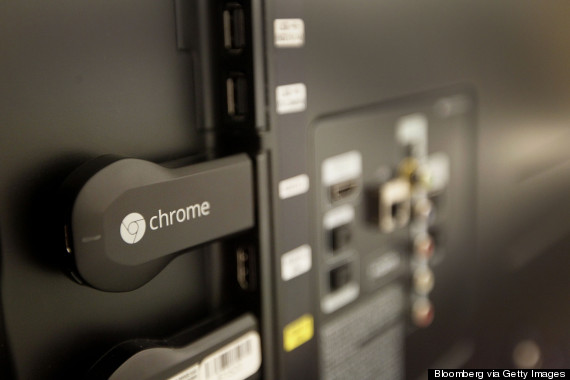 Google Chromecast.
Chromecast also doesn't come with a remote, so you have to use an accompanying device, like a smartphone, tablet or computer, for it to work.
You're starting to see a pattern, right? Not one of these devices is the clear winner. Each one lacks something when it comes to content, usability and compatibility.
The appetite for an inexpensive but great device that easily streams content to your TV is clearly out there. People are spending increasing amounts of time watching online video, and there needs to be a simple, seamless way to watch it on the biggest screen in your home.
But if the companies making the devices don't start playing better with each other, and the cable companies continue to be reluctant to play along too, then consumers will continue to lose out.
Related
Popular in the Community