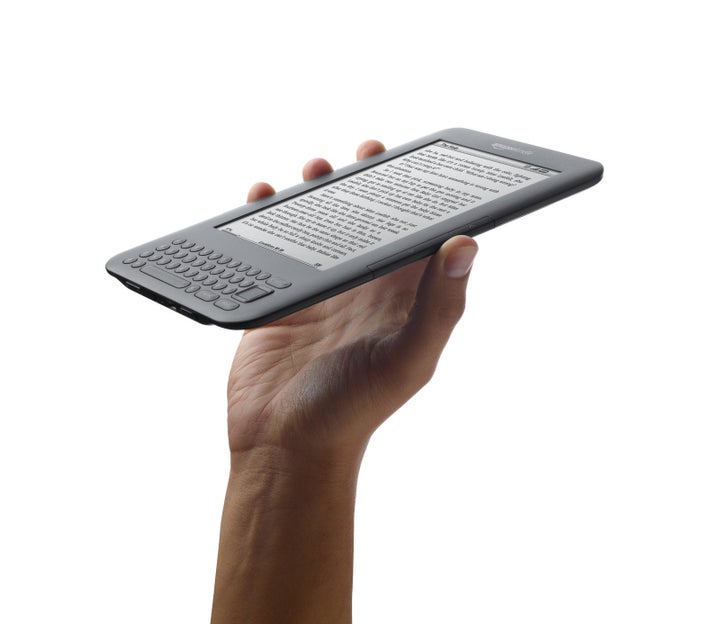 -It has a 7-inch multitouch screen. -It is color, not black-and-white. -It runs a heavily-modified version of Android, but does not feature the Android Market. -All apps are Amazon specific, leading you into Amazon's app store, music store, etc. -It does not come pre-loaded with an email client; rather, you must either check email from the web browser or find an email client you like in the Amazon App Store.
Tech site GDGT followed up with details about the tablet's build, writing that the Fire looks a whole lot like the BlackBerry Playbook, and that this similarity is not a coincidence: In order to get their new tablet out in time for the holidays, Amazon outsourced design and production of the new tablet to the same company that made the Playbook (which, by the way, isn't doing so hot in terms of sales). GDGT's anonymous sources apparently also told them that this first Kindle Fire is "supposed to be pretty poor" and is a "stopgap" before Amazon releases its real entry into the tablet market sometime in 2012 (apparently, Amazon really, really wants a tablet out for Christmas).
"[H]aving played with a [prototype] model myself," Siegler wrote, "I can assure you that it's better than the PlayBook because the software is better and, more importantly, the content available is much better."
Though Siegler was initially convinced the tablet would cost $250, he now hears whispers that it may be $300. Wherever the price ends up, expect it to be lower than the iPad's $499 price tag. Amazon has a "willingness to sell hardware at a loss," according to Forrester analyst Sarah Rotman Epps (as quoted by the Associated Press), with the plan being to make back the money they lose on the tablet itself through purchases within their app store.
Whatever happens tomorrow, we'll be there for it, live-blogging the event and eagerly awaiting whatever Jeff Bezos and Amazon have in store.