Traveling just got a bit more pleasant for Amazon Prime subscribers.
On Tuesday, the online retail giant announced that it's now possible to download certain movies and TV shows directly from Amazon Video apps to your iPhone, iPad, Android device or Fire tablet. That means you can forget pricey in-flight WiFi and get your media squared away before you leave home.
Amazon's certainly not the only service to let you do this -- iTunes and Google Play both allow downloads, for example -- but its library makes it stand out. If you're a Prime subscriber (which requires an annual fee of $99), you already have access to a Netflix-like selection of streaming movies and TV shows. With the new functionality, you can download them without paying anything extra.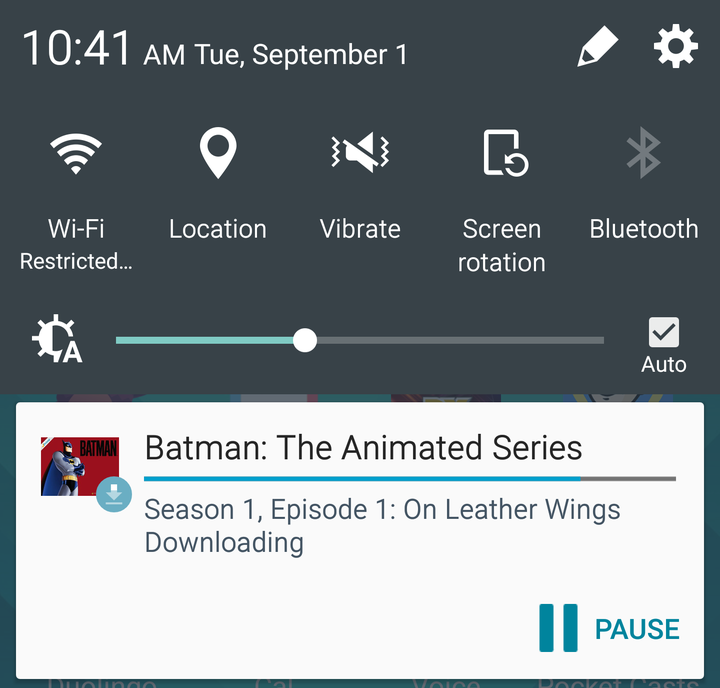 For example: "Batman: The Animated Series" is available at no extra cost to anyone who subscribes to Amazon Prime. If you subscribe to Prime, you can now download every episode of the show for offline viewing without paying a cent. (If you're not a Prime subscriber, each episode is $1.99.)
You're also able to download movies you've purchased digitally through Amazon -- even if they're not free to stream on Prime.
Presumably to prevent people from holding onto Prime movies and shows if their subscription lapses, the Amazon Video app imposes a 76-day "offline viewing period."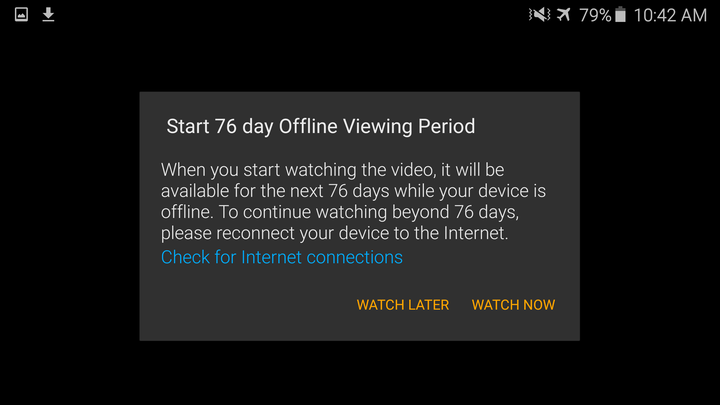 Hulu and Netflix, popular streaming services that compete with Amazon Prime, do not officially offer a function to download media, meaning you have to be connected to the Internet to stream movies and TV shows.
That said, both of those services offer apps that are officially available on iOS and Android devices. If you want Amazon Video on your Android device, you have to jump through a hoop or two, reportedly because of how Amazon handles transactions. Visit amazon.com/getandroidvideo using your Android device's web browser, and you'll be good to go.
Popular in the Community