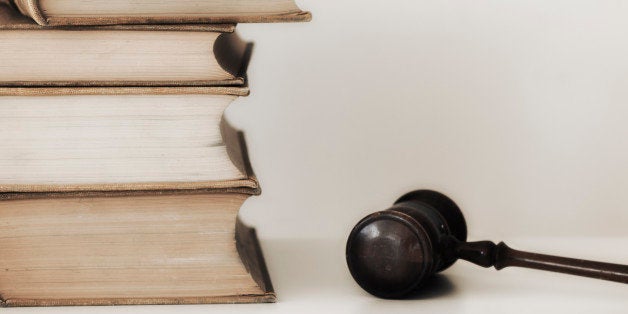 As both a long-time Amazon customer and a loyal Hachette author, I'm feeling a little like a child caught between parents whose divorce proceedings have turned ugly. My initial and clearly naïve wish was that they would resolve their differences quickly and in a mutually respectful way, so that we could all get back to living our lives -- albeit with a few minor adjustments that, in the long run, might be best for all concerned. Lately, I've begun to fear that the ripple effects of their negotiations may leave lasting scars, and impact the future in ways we have yet to imagine.
On a purely personal level, the tactics used by Amazon to put pressure on Hachette are having a profound effect on the sales of my mother's and my latest book, The Very Fairy Princess: Graduation Girl, which was released a couple of weeks ago to coincide with the scores of graduations now taking place around the country. It is currently showing up on Amazon as taking 3-4 weeks to ship, as are almost all books published by Hachette (except for those that are listed as unavailable altogether).
We are currently buying less (print) inventory and "safety stock" on titles from the publisher, Hachette, than we ordinarily do, and are no longer taking pre-orders on titles whose publication dates are in the future.... though we remain hopeful and are working hard to come to a resolution as soon as possible, we are not optimistic that this will be resolved soon.
As with any contract negotiation, there is likely to be grandstanding on both sides -- but the resulting situation is a desperate one for authors, illustrators and book-buyers alike, especially in a case like ours where a book is timed to a limited sales window and is pivotal to the continuation of a series.
Additionally, a larger concern is now emerging -- one that more and more people are speaking to in the barrage of media coverage on the subject. It's public record that this renegotiation is just the first between Amazon and the Big-5 publishers (Hachette, HarperCollins, Macmillan, Penguin and Simon & Schuster) who have been required by the federal government to renegotiate their contracts after an attempt to establish a fixed price for e-books across the board. This means that the result of the negotiations between Hachette and Amazon will inform those between Amazon and every other publisher that follows. And if Amazon's terms are met -- if it is allowed to discount books as much as it wants below list price, and charge as much as it wants to for "co-op," or promotion, which are reportedly the key underlying issues -- then what?
According to statistics, Amazon already controls somewhere between 50-65 percent of the market share with respect to book sales. If that number goes up to 75 percent or more, then Amazon will have massive control over what we read and how we read it... and maybe even over our national discourse.
This may seem extreme, but consider the fact that Amazon already makes decisions about which books to recommend, feature, highlight, etc. and it only makes good business sense to promote those that stand to make Amazon the most money. This means that genres and books with customarily lower sales figures, such as non-fiction and titles by first-time or lesser-known authors, may begin to disappear below the fold. Amazon could even squash books with points of view it doesn't like. (Consider the fact that Amazon's CEO, Jeff Bezos, now owns the Washington Post, which recently published a one-sided view of the current dispute weighted in Amazon's favor -- quickly followed by a second, more balanced perspective after a public outcry.)
Here's another thought: I like a good discount as much as anyone. But if 75 percent of books sell well below their list price, what happens to authors and publishers, who make their living from selling books? Authors and publishers are in the book business. They need to sell books to make a living. Amazon is in the "everything" business. In fact, it invariably uses deep discounts on book sales as a loss-leader, to encourage customers to buy shoes or paper towels at full price. In this scenario, even small independents and self-publishers are likely to be adversely affected.
So while it may seem as if this is a private custody battle between two parental behemoths, it's potential impact is greater than many of us may realize. And until it is resolved, and possibly long after the fact, it stands to damage those most vulnerable -- authors and illustrators, and disenfranchise those most valued -- readers.
Related
Popular in the Community