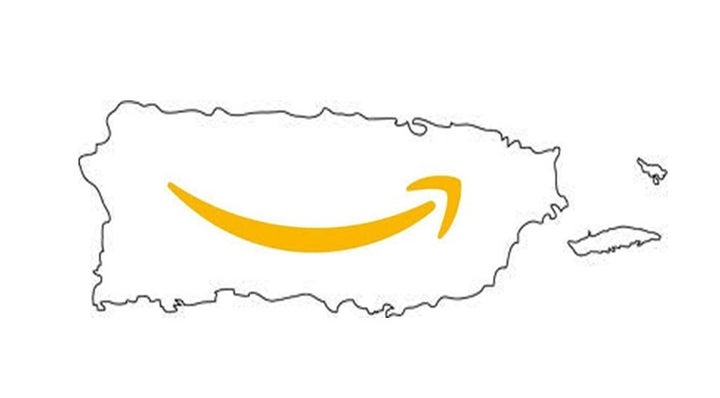 When Hurricane Hugo destroyed my house in Punta Las Marias, Puerto Rico in 1989, I had just turned 12 years old. The category 3 storm devastated much of the island, but compared to Hurricane Maria, Hugo was a near miss. And yet, my life changed forever and the ruin was too much for my mother to bear as she raised four children on her own in abject poverty. After this devastating event, my mother and siblings faced the false choice of sacrificing their own future and education to save the youngest in the family. Thus, I became the child the village raised and was the first in my family to get through high school or college, eventually leaving Puerto Rico behind. The slow decline of La Isla del Encanto was accelerated after the end of Section 936 of the tax code in 1996, which once made the island an attractive investment destination, particularly for the pharmaceutical industry. To the day, this tax change marked the beginning of Puerto Rico's recession and decades of economic decay and mass exodus. Hurricane Maria finished the job, leaving a tragic loss of life that is still hard to count, island-wide collapse and 3.4 million Americans in hopeless darkness.
While there is something particularly cruel about being hopeless in the sunny Caribbean, Hurricanes Maria and Irma before it, have galvanized business leaders like Sir Richard Branson, who is leading efforts to mobilize a Caribbean Marshall Plan. No firm can give or gain as much as Amazon from this once-in-a-generation opportunity to shape the commons of the future. Led by the increasingly assertive Jeff Bezos, Amazon is a company that can buy Whole Foods Market for $13 billion and erase the expense with gains in its share price. Not only does this firm have an incredibly loyal market following, its investors are handsomely rewarded as the company's moves into new markets appear to defy both competition and stock price gravity. Planting an Amazon flag in Puerto Rico, would not only end the search for the optimal spot for a second headquarters, euphemistically called HQ2, it would be met with similar market response as the Whole Foods Market acquisition. Here are some of the business reasons why:
1. Revenue, tax, and salary arbitrage – Puerto Rico's Acts 20 and 22 offer mainland businesses and investors who relocate to the island a reduced tax bracket on revenues and income. Compared to the U.S. mainland, Amazon would gain a substantial advantage, while at the same time garnering massive goodwill by modelling corporate citizenship at scale.
2. Labor force and wage rates – Amazon's move to the island would not only stop the flight of talent, it would reverse it, by pulling a talented bilingual workforce on the island and U.S. mainland into the professional updraft that 50,000 jobs will create. What is notable about this is that the comparative wage rate differences between Puerto Rico and the U.S. mainland (a gap that eventually must be closed) would create a second cost and operating advantage for Amazon, while at the same time creating meaningful employment on the island and for prospective employees who would relocate to Puerto Rico.
3. Geographic and logistical advantages – While it may be counterintuitive to describe a devastated island as a naturally advantageous logistics hub, part of the reason Puerto Rico has been slow to spring back has more to do with strangling regulations like the Jones Act [an obscure 1920 regulation that requires that goods shipped from one American port to another be transported on a ship that is American-built, American-owned, and crewed by U.S. citizens or permanent residents] than the operating reality on the ground. Puerto Rico not only has deep-water ports and full-service airports, it is a regional hub creating operational and cultural access to major regional markets. One suitable location is the decommissioned naval base Roosevelt Roads, which boast of its own airstrip and deep-water ports. Amazon has the political clout to fully lift byzantine sanctions like the Jones Act, which was only waived for 10 days in Puerto Rico – barely enough time to sail a vessel from port to port. Waiving the Jones Act would create an island-wide 30% decline in the costs of landed goods, including energy, thus improving economic competitiveness and purchasing power in equal measure.
4. Regulatory sandbox – The devastation in Puerto Rico and the anemic Federal response have created a de facto regulatory sandbox that should be maintained in Puerto Rico. This would enable entrepreneurs and businesses to pilot the business models of the future and to do so at scale. Google's internet-emitting balloons, Tesla's solar panels and Amazon's market-wide drone deliveries, along with building the resilient energy matrix of the future, can all conspire to make Puerto Rico the Singapore of the Caribbean. Amazon moving HQ2 to the island would not only tap the innate entrepreneurial spirit on the island, it would turn the growing number of pilot projects into a permanent ecosystem making Puerto Rico a veritable innovation hub in the region.
There are many deserving cities and communities who can play host to Amazon's HQ2, including my adopted home of Washington, D.C. However, no other part of the U.S. offers this once-in-a-generation opportunity to help an entire community break the cycle of poverty, territorial decline, and environmental resilience like Puerto Rico. Better still, like the acquisition of Whole Foods Market, doing so would have immediate and lasting impacts on Amazon's economic, social, and environmental scorecard that cannot be replicated anywhere else in the country.
Mr. Bezos, please make Puerto Rico Amazon's second home and lets #BuildBackBetter.
Related
Popular in the Community