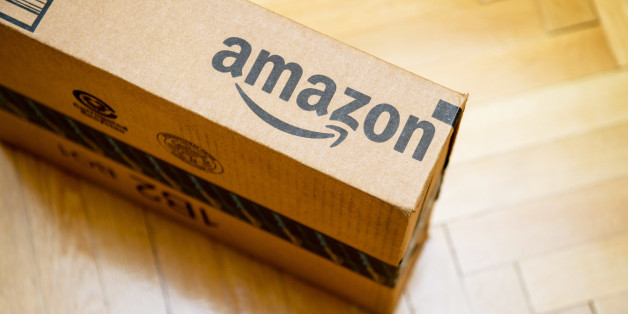 Amazon has been slowly revolutionizing the way we engage in commerce. From one-hour delivery windows, to nearly omniscient home assistants, to drone deliveries, and now finally an automated grocery store, something has to be said for the company's work. However, this piece isn't strictly about Amazon or their recent efforts; rather, it's about the implications of such technology, and how this emerging participation in the Internet of Things is helping humanity. What's to come is an almost eerie universe of computer vision, human interaction, and most importantly, low-wage labor.
What was once a platform that simplified commerce has fully transmuted into a revolutionary set of technologies. Introduced almost three years ago, Prime Air was Amazon's first effort in a drone delivery service. Met with a barrage of online trolls, skeptical technologists, and a host of logistical issues, there was little hope for Prime Air to actually take flight. Fast forward a few years, and Amazon has managed to build a robust ecosystem of drone delivery tech. Granted, their demonstrations were done in rural areas of Cambridge, but it's nonetheless an incredible step in the right direction.
Likewise, Amazon Go is in many senses a grocery store, but it still flips the traditional persona of such marketplaces on its head. Their newest venture accosts the industry with technological marvel: a store that knows what's in your cart and charges you as you leave. No talking with stock-boys, no long lines, and no mindless wastes of time. Armed with a smartphone in your pocket, you simply grab and go in, what should be, the easiest way possible.
Amazon's checkout-free shopping experience is built around the same technologies that make self-driving cars a reality, and it's a groundbreaking integration of software, hardware, and the physical. Computer vision, sensor fusion, and deep learning are classic buzzwords in the tech sphere, ones that barely elucidate the technology at hand. Let those terms waft through one ear and out the other, because what we care about are cameras, lasers, and artificial intelligence.
Inside Amazon Go, layers of LIDAR sensors and cameras track your location, what items are picked up, and what the user decides to finally walk out with. During the entire experience, groceries are added and deleted from your online cart, where the "deep learning" part of things exists to tell the difference between your egg salad and ground turkey. The beauty here is that everything is done with your smartphone tucked away in your pockets.
So what now? You have a drone that can deliver you a hard-drive and a nifty grocery store around the corner. Who cares? Well, look back ten years. The early 2000s were defined by efforts to make you more productive and efficient. A booming mobile and computing industry made it so that when you come home after a long day, efficiency and precision defined your workflow. The last five years have sought to transform that home itself. Products and services were designed so that you could act faster, think smarter, and be better, whether you're busting ass at your 9-to-5 or lounging at home.
We've been obsessed with software and intelligent hardware that has the ability to supplant many of the mundane activities that define us. That deep desire to have robots do our dishes, or a fridge that orders you food has bolstered into an infatuation with self-governing technology. It's frightening when taken lightly, as people like Stephen Hawking and Elon Musk have vehemently expressed. However, when created with a true appreciation for the systems at hand, then wonderful experiences can be had.
We've gone from employing people to hiring the work of machines, and while the ethics can make for an entirely different discussion, we should be aware of our place in a golden age of technology. Stuff like this has the potential to make the world a better place, and when done right, can actually build the future that previous generations have dreamed of. But, if it becomes more about fancy gimmicks and making a quick buck, we are all headed down hill, and it's a damn important distinction to make.
REAL LIFE. REAL NEWS. REAL VOICES.
Help us tell more of the stories that matter from voices that too often remain unheard.