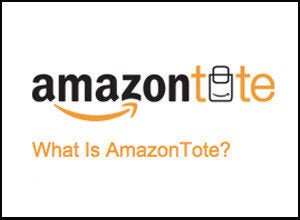 A new free home-delivery service Amazon has been testing for months could ensure you never have to leave your house to shop again.
AmazonTote is a program that delivers items to your home at a scheduled time each week, free of charge. The items, which include any good weighing 50 pounds or less that Amazon sells and ships, are left in "a sealed, weather-resistant tote bag up to twice a week," according to Amazon.
As the Wall Street Journal reports, a notice on the AmazonTote website, later removed, said the service would "be expanding soon."
Currently the program is available only within select neighborhoods in Washington state, including Bellevue, Mercer Island, and Kirkland.
Amazon may see the service as a way of boosting the overall number of purchases consumers make through the online giant. By enabling them to order household necessities, such as eggs and milk, that must be replaced regularly, shoppers might also elect to have books, DVDs, or other goods delivered at the same time as their groceries.
"Because of the frequency of grocery purchases ... you have an opportunity to be in front of the customer at least once a week," MyWebGrocer chief executive Rich Tarrant told the Financial Times. "By tying in that frequency with the ability to get everything else you want, you literally have created the virtual Walmart."
Amazon already offers Amazon Fresh, a service similar to Fresh Direct that offers the delivery of fresh produce and other foods to shoppers' homes. Amazon Fresh is currently limited to Seattle neighborhoods.
Popular in the Community