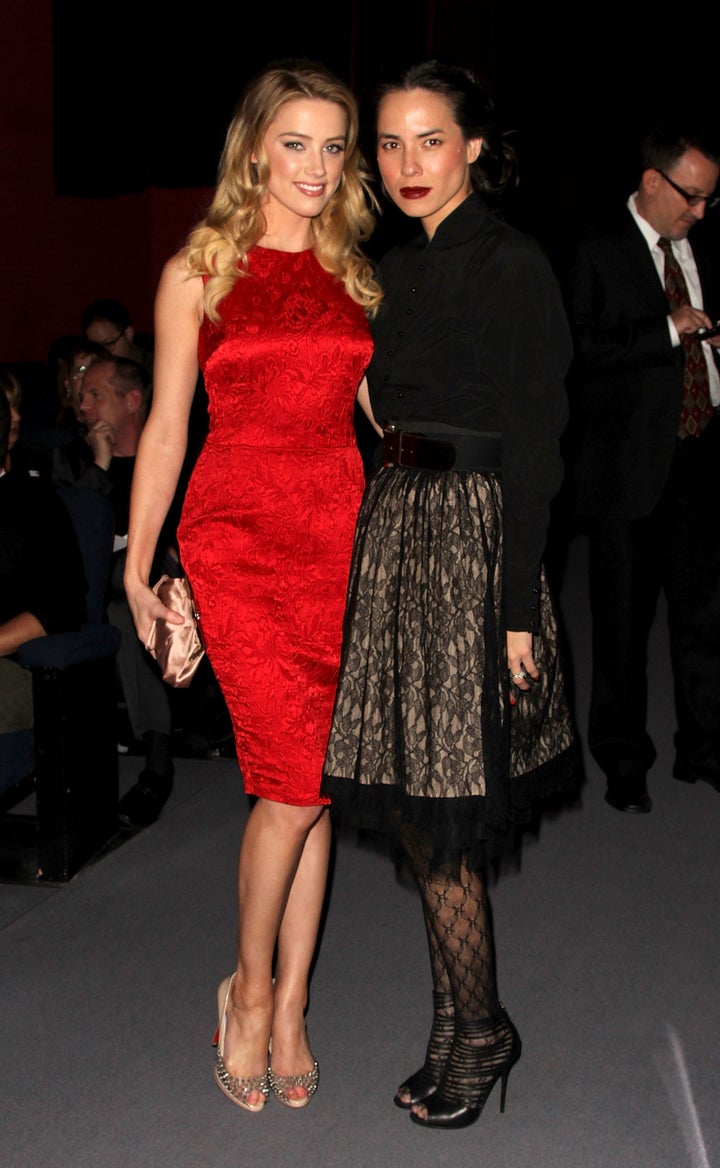 Already an emerging Hollywood talent, actress Amber Heard came out of the closet at the GLAAD 25th anniversary celebration on Friday, proudly announcing that she is a lesbian.
The 'Zombieland' and 'Pineapple Express' star, who will soon appear as Jonny Depp's love interest in 'The Rum Diaries,' came out with her girlfriend, photographer Tasya van Ree, whom she has been dating since 2008.
"I think when I became aware of my role in the media, I had to ask myself an important question 'Am I part of the problem?'" she told the website. "And I think that when millions and millions of hard-working, tax paying Americans are denied their rights and denied their equality you have to ask yourself what are the factors that are an epidemic problem and that's what this is.
"Injustice can never be stood for. It always must be fought against and I just was sick of it being a problem," Heard said, adding, "I personally think that if you deny something or if you hide something you're inadvertently admitting it's wrong. I don't feel like I'm wrong."
As for van Ree? "She's so beautiful. I mean, you'd have to be crazy not to want to go out with her!"
Popular in the Community