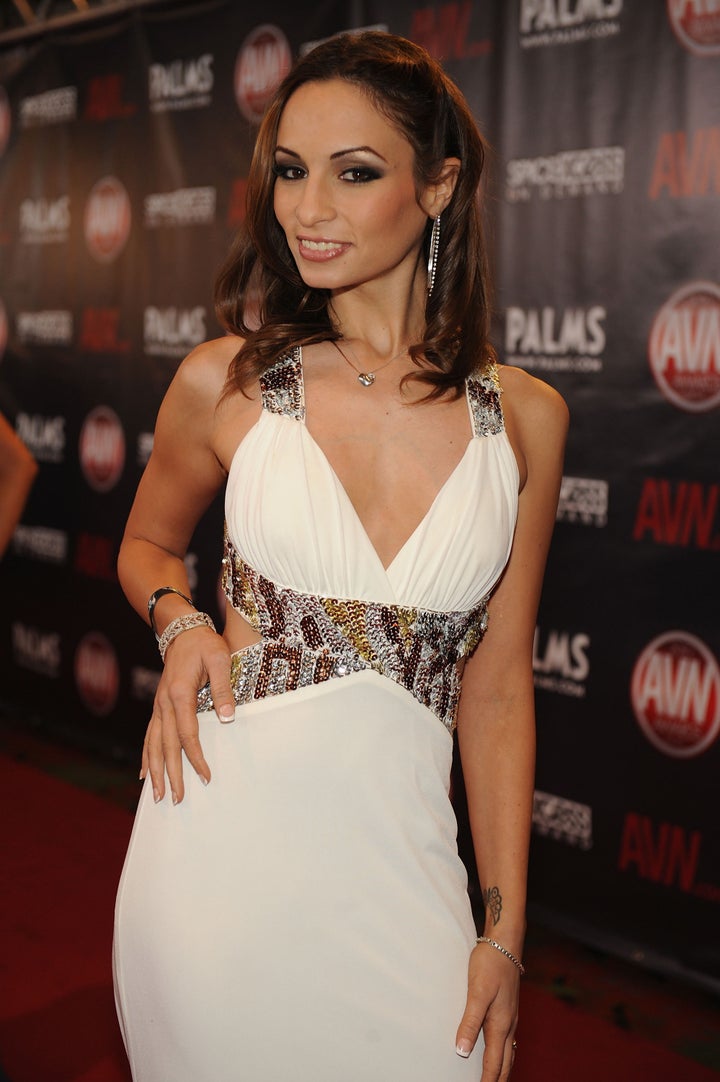 Amber Rayne, an adult film actress who joined the list of women to accuse actor James Deen of sexual assault, was found dead Saturday, the New York Daily News reports.
Rayne collapsed and died at her San Fernando Valley home, Assistant Chief Coroner Ed Winter told the Daily News. She was 31.
"It was reported as a possible accident, a possible overdose," Winter said, adding that toxicology results were not yet available.
Rayne's name emerged in December when she came forward to claim that Deen escalated an anal-sex scene by punching her and thrusting inside her to the point where she had to go to the hospital. Deen said he did nothing wrong.
Lexi Love, a former porn actress and friend, told The Huffington Post on Monday: "I'm in shock and very sad. I used to hang out with her quite a bit outside the industry. We'd see each other a couple of times a year and go to Broadway shows."
Love added that Rayne had already "been through so much" and was "sick with cancer" a few years ago. She declined comment on Rayne's claims against Deen.
She expressed her sentiments on social media.
According to porn group AVN, Detroit native Rayne, whose real name was reportedly Meghan Wren, made her debut in 2006 and won the AVN award for Unsung Starlet of the Year in 2009.
Popular in the Community