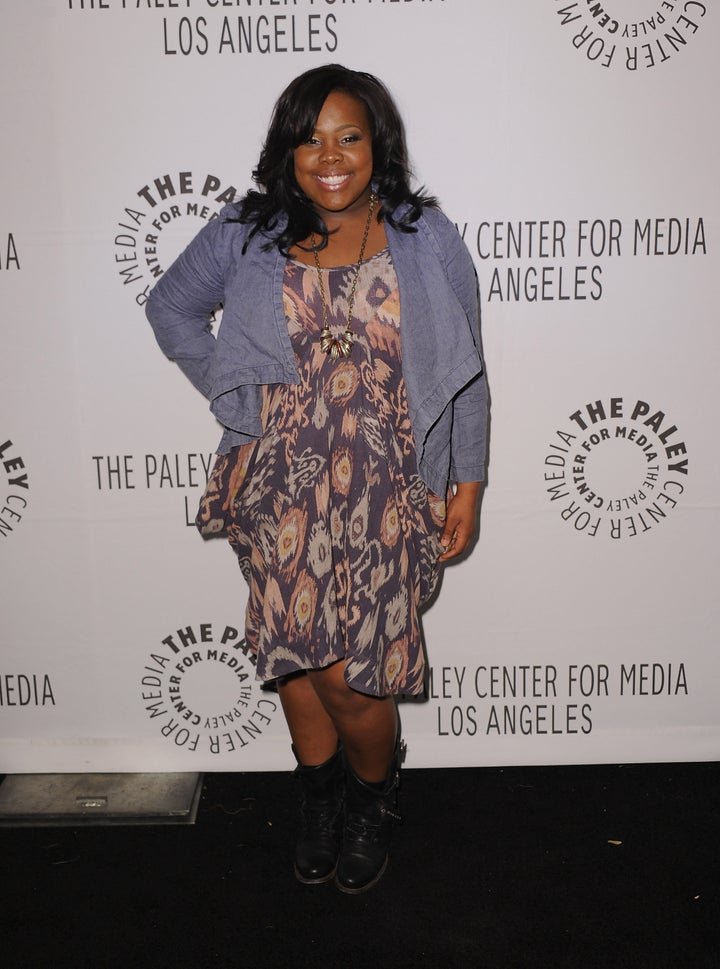 Say it ain't so, Mercedes!
Last week, 'Glee' showrunner Ryan Murphy dropped a bombshell when he announced that Lea Michele, Cory Monteith and Chris Colfer would not be returning for the hit show's fourth season. Now, Amber Riley says her character might also graduate after this season.
"I may not be coming back for a fourth season," Riley told E! Online. "Who knows? Whatever happens this third season is what happens, and I think everybody's OK with it...I love my job to pieces, but when it's time to go, it's time to go and, hopefully, there are greater things on the horizon."
"I don't think of it in terms of eliminating or replacing. Because I think the thing about this cast is people love them and they are incredibly talented. They've left sort of an indelible mark," he said of Michele, Monteith and Colfer -- who play three of the main characters that have become synonymous with the show.
Riley also dished to Access Hollywood that it makes sense to have the characters graduate, especially since some of the actors are getting to be a bit too old to portray high schoolers.
"I mean, I don't want to be a 30-year-old high school student either," she said, adding that she thinks her co-stars are okay with the casting decision. "I don't think it's the end of the world from them."
Check out Riley's interview with Access Hollywood below where she hints about a possible 'Glee' spin-off and the upcoming third season.
WATCH: