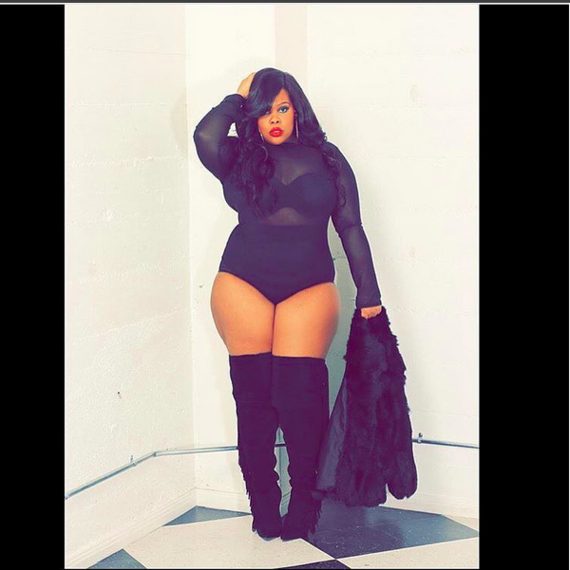 Image credit: Amber Riley's Instagram
Amber Riley, who is best known for her role in Glee and the recent rendition of The Wiz Live! posted a very sexy photo on her Instagram for Valentine's Day. The singer/actress wooed her fans with a very seductive and alluring image of herself wearing black boots and a bodysuit. She captioned the image by wishing herself a happy pre-birthday and a happy Valentine's Day.
Amber Riley visited AOL BUILD in December to talk about her project, The Wiz Live! and her passion for her family and her career. The star revealed her humanitarian and philanthropist side by stating certain issues are more personal to her such as homelessness, and family equality. According to her fan website, she's active in the following campaigns, causes and charities:
American Cancer Society
Family Equality Council
Feeding America
Save The Music Foundation
The Trevor Project
Her causes:
Cancer, Children, Civil Rights, Creative Arts, Depression and Suicide, Education, Family/Parent Support, Health,Hunger, LGBT Support
This photo is sexy and it shows that plus-size women are just as sexy as non plus-size models/entertainers and celebrities. Hopefully, we will see more images of Ms. Riley embracing her thirties as well as her sex appeal.