The queen of Twitter beef has spoken, and she is Team Kanye ― with a few conditions.
Rose, Kanye's former girlfriend, admits she isn't his "biggest fan." (The two did engage in an epic feud of their own this past January.) But she begrudgingly takes his side citing her memory of Kanye at the VMAs after aggressively stealing the "You Belong with Me" singer's spotlight.
"I remember Taylor's mother and father coming up to us and saying, 'One day, Kanye, you'll have a daughter and somebody is going to do that to you,'" says Rose.
"He really felt so bad, because it wasn't about Taylor. It was about Beyoncé and her video," says the host, adding that she agrees that Beyoncé should've won the award for her "Single Ladies" music video.
Rose explains how the rapper faced so much backlash from dissing Swift the first time that she believes he'd never do something like it again without making sure she was "cool with it."
"It was just a very, very hard time for him and I was around to see that," she said. "I watched Lady Gaga cancel the tour, I watched people say that they did not want to work with him anymore because of it, and he really went through a lot of bull****."
Mama and Papa Swift have stayed tight-lipped throughout their daughter's very public feud with the rapper this time around, although her brother Austin Swift was one of the first to respond when Kanye's song "Famous" was released, posting a video of himself throwing out his Yeezy sneakers.
But Rose didn't speak out to defend her ex-boyfriend's good name. Her real reason for chiming in was because she, too, would like to be excluded from Kanye's narrative.
"Why didn't I get a phone call for using a naked wax figure in your video?" she asks before giving Kanye the message to "please stay the f***out of the news, so I don't need to talk about your a** no more."
Amber, have you forgotten already? You can't tell Ye' nothing.
Before You Go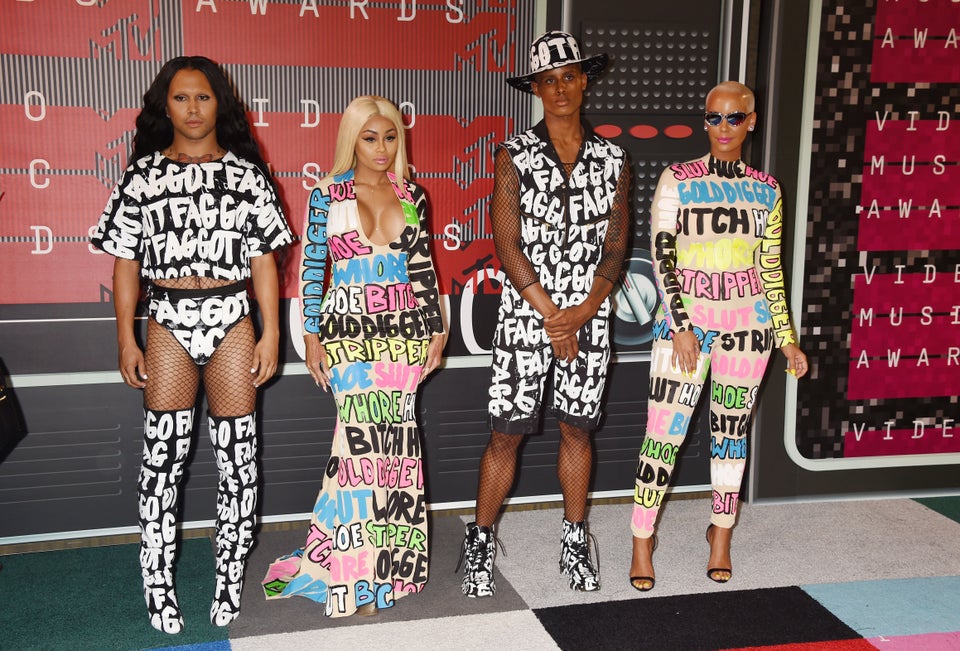 Amber Rose's Most Kickass Feminist Moments
Popular in the Community