The author, model, and beauty entrepreneur posted a sexy photograph of herself over the weekend that caused quite a stir. In the image, Rose is lying on a staircase wearing sunglasses, a black bikini top, and a coat ― nothing else.
Warning: The below image is not suitable for work environments.
The saucy image garnered attention because of the prominence of Rose's pubic hair, but Morgan took extra offense to the model's photo.
Morgan quoted Rose's tweet on Sunday and told her to "put it away." He quoted her tweet a second time later that same day, asking his followers if "THIS is what [suffragette] Emmeline Pankhurst fought so hard for."
He continued his ranting with a follow-up tweet:
By that logic, Morgan sounds like one of those people who wonders why there isn't a "White Entertainment Television" channel. Anyway, Morgan clearly forgot who he was slut-shaming, because Rose shot back with this response:
Morgan continued the Twitter exchange, claiming that "it's not 'misogyny' to think that posting nude photos in the supposed name of feminist empowerment is pathetic attention-seeking bulls**t."
Morgan interjected during Rose's responses by saying he "can't handle your ridiculous claim to be stripping off in the name of feminism."
Rose then tweeted out a nude image of Maroon 5 frontman Adam Levine to ask Morgan whether he'd consider that image "attention-seeking."
The Los Angeles SlutWalk, currently in its third year, is meant to raise awareness and educate individuals on social injustice issues, gender inequality, and arts empowerment. It's also run by the Amber Rose Foundation, a nonprofit with a goal to "promote discussion about women's rights and equality issues," specifically geared toward fighting against victim-blaming.
To further emphasize his own shoddy point, Morgan then tweeted out an image of himself in a Burger King advertisement where he is splayed out in a similar fashion to Rose's photo, with a red velvet blanket covering his genitals:
Unrelenting, Morgan carried the Twitter feud over to Monday and called Rose an attention seeker:
Yet again, Rose clapped back with more information about her upcoming SlutWalk.
Rose, who's busy organizing her annual event, has no patience for his rudeness, nor should she. Keep it up, Amber. You're the queen, girl.
Before You Go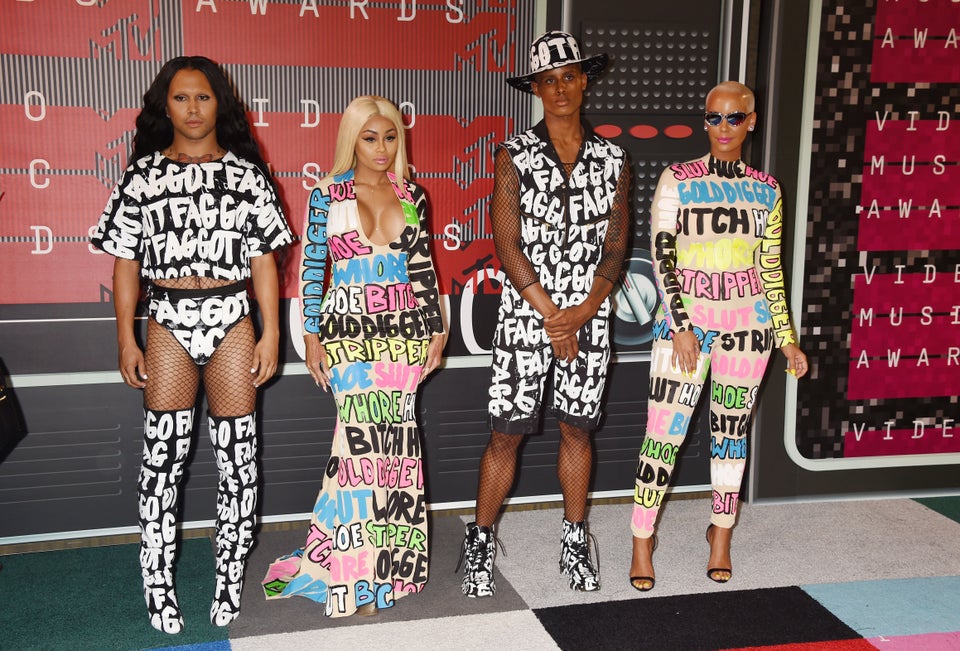 Amber Rose's Most Kickass Feminist Moments
Popular in the Community