 Everything's coming up roses for model Amber Rose and her rapper fiance Wiz Khalifa. The doting soon-to-be mom recently showed off her nude baby bump to the world, but the couple also revealed to Philadelphia radio station Hot 107.9 that it hasn't always been happy times on the road to parenthood.
"Her first pregnancy was like right before and it was unexpected," Khalifa told the station, according to the Daily Mail. "Right when we found out she was pregnant she lost the baby, and she got pregnant again like right around the time we found out she lost the baby," he added.
Rose was reportedly devastated after they lost her first child during her first trimester and decided to keep her second pregnancy under wraps as a result.
"That second time when she got pregnant, we didn't want to say anything about it until after her second trimester and everything," Khalifa said, explaining why the pair initially denied Rose was with child.
"I've decided that I'm going to have an all-natural water birth. No medicine," Rose said. "I want those bragging rights! The next time Wiz has a stomach ache or anything, I'll say, 'I popped out a baby all-natural.'''
The couple broke the news of their budding bundle of joy at this year's "MTV Video Music Awards" in September.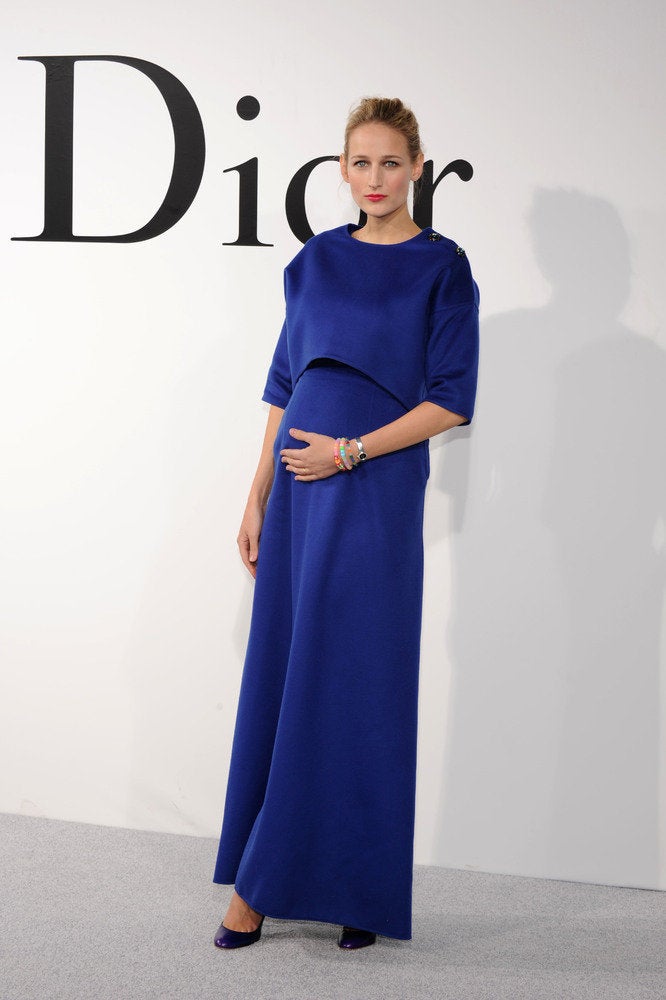 Celebrity Babies 2014