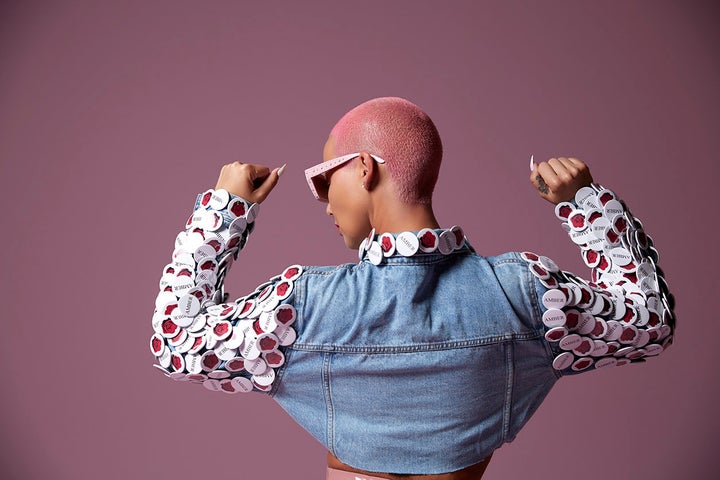 Over the years, MUVA, as her fans call her, has built quite an impressive empire. Whether she's launching her own leg of the SlutWalk or showing up to the MTV VMAs wearing a statement-making catsuit, she has proven to be one of our generation's most outspoken advocates for equality who doesn't care what others think of her. She's also done it in style ― a very bold, very unique style.
It's with all that in mind that Rose took on her latest venture, a clothing line in collaboration with the plus-size fashion company Simply Be, which will run up to a size 32. (For context, many brands that sell clothes beyond a size 14 usually only go up to 22 or 24.) The collection features 25 pieces, including body-con dresses, crop tops, bodysuits and leggings in a range of colors. The price point is also affordable, with pieces ringing in anywhere from $25 to $40.
When Simply Be approached Rose to work on the collection, she said she loved the fact that it would truly cater to women of a wide variety of sizes.
"That really sold me on it," she told HuffPost, later adding, "I don't believe in leaving any woman out."
The collaboration is meant to promote body positivity and inspire body confidence, something Rose seems to exude effortlessly with her own style. She's often seen rocking tight, skin-baring ensembles and she really loves a good catsuit.
But she knows not everyone is on her level, and to those who may think they can't wear a certain style for whatever reason, her advice is essentially to be yourself.
"I think where we go wrong is when we always try to wear what's in style, but that doesn't really make us individuals," she said. "I think it's really cool when we can do our own thing and be confident in that."
"Initially, when I shaved my head, all of my friends told me to not do it. They were like, 'You're gonna look crazy. You shouldn't do it. You're gonna look like a boy' ― all this stuff," she continued. "But I made a conscious decision to do what I wanted to do and I've had my hair cut for 15 years like this. It has actually helped me more than it hurt me."
In Rose's opinion, "being an individual and doing exactly what you want to do makes you that much cooler and makes you a trendsetter."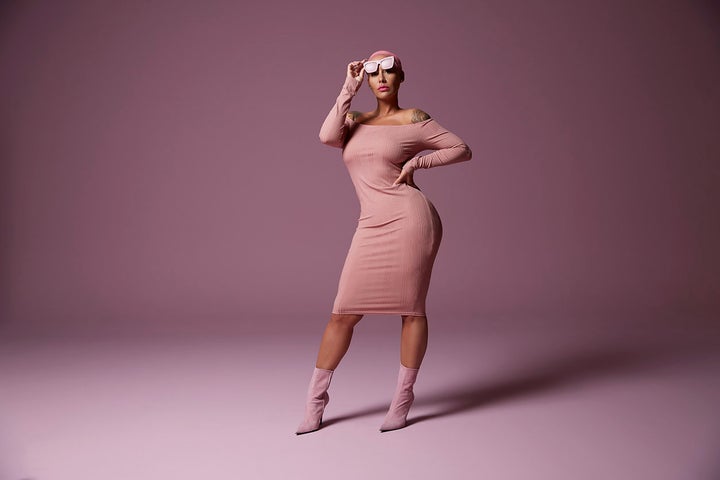 Of course, Rose is only human, and she, too, has faced her own struggles with body confidence. After she gave birth to Sebastian, her son with rapper Wiz Khalifa, Rose said she struggled to accept some of the changes her body went through.
"It took me about a year and some months to lose the baby weight. I tried to be like the other girls. After six weeks, I got out of bed, I started working out, and the weight just wasn't going anywhere," she recalled. "And at that time, I was a plus-size girl. I was 202 pounds when I had my son and I had never been that weight in my life. During that year, I wasn't that confident with my body because I wasn't used to seeing my body that way, and it was very hard for me to find clothes."
Rose explained that at the time, she didn't know where to look for clothes to suit her body ― something that also influenced her decision to partner with Simply Be.
"I remember those times when I was trying to find things that would make me feel more confident and I couldn't really find much," she said.
Rose's body has become as much a part of her brand as her personality. Oftentimes, she said, people will ask her how she keeps it looking "so perfect," a term Rose rejects.
"Listen, I work out every day, but I have a shitload of cellulite. I'm probably always going to have cellulite. And I have stretch marks on my ass and on the side of my ass," she said, adding that she thinks more celebrities should speak openly about the things society deems imperfections.
"I get the question all the time, 'Amber, how is your body so perfect?' I'm like, 'Girl, my body is not perfect, at all. It's just not," she said. "I think [people] look up to [celebrities] as these perfect images, but we're just not. To speak out on it would actually help [inspire confidence]."
Rose agreed that clothing can help build confidence, especially when "you can actually let go of all society's bullshit standards of what beauty is, or what's in fashion."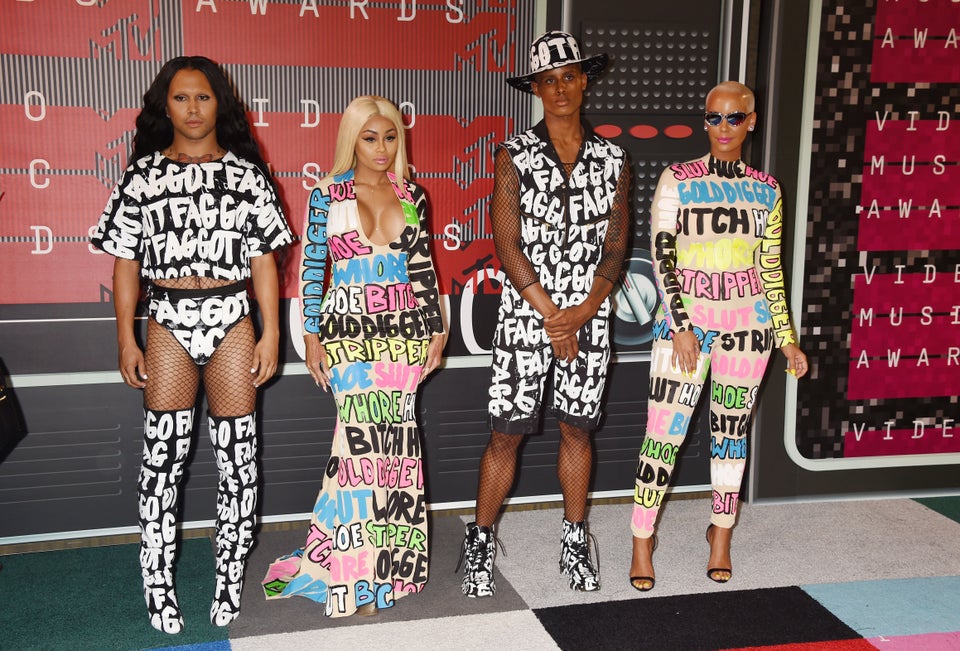 Amber Rose's Most Kickass Feminist Moments