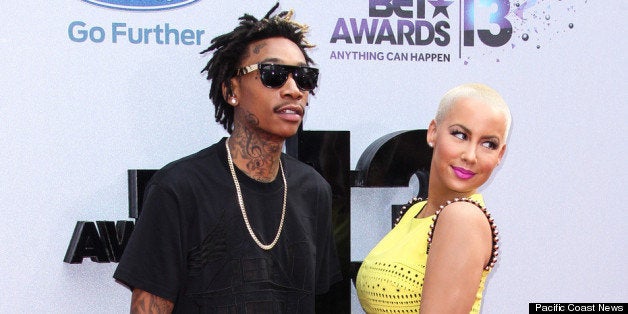 Amber Rose and Wiz Khalifa showed us way more than we were comfortable seeing at Sunday's 2013 BET Awards in Los Angeles. The former girlfriend of Kanye West, Rose is now engaged to Wiz Khalifa, and the pair wanted everyone to know exactly how much they love each other, by engaging in a passionate makeout that involved so much tongue that we almost wish it hadn't been captured on film.
That wasn't Rose's only moment of overexposure on the BET red carpet, as a gust of wind blew up her billowy yellow dress to expose her derriere. She didn't seem to mind at all, however, smiling widely on the arm of her fiance.
WARNING: TONGUE ALERT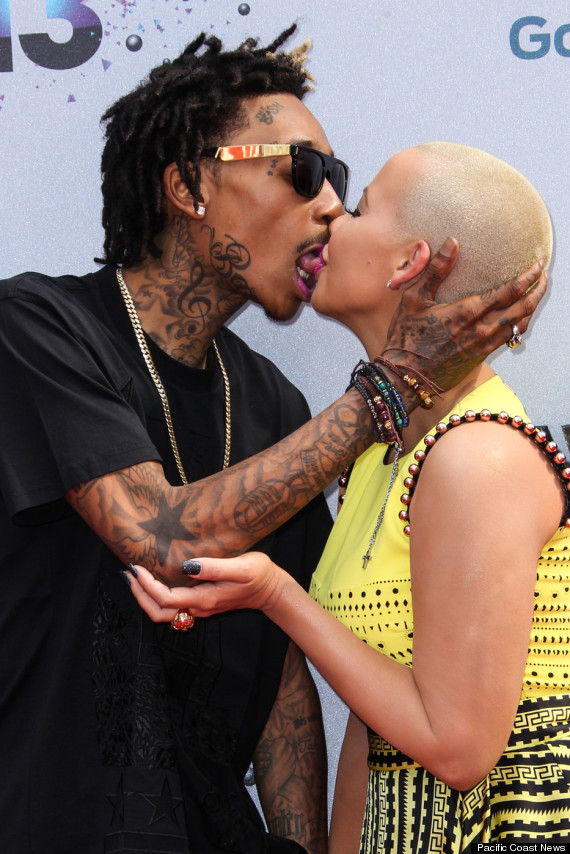 In an interview on the red carpet, they gushed about being parents. The couple welcomed baby Sebastian Taylor into their lives in February, and chatted about the changes parenthood has brought as they entered the awards show.
Wiz says that the hardest part of being a father is "Leaving him at home and going out and doing work. I just want to spend all the time in the world with him."
Seems like parenthood hasn't put a damper on the passion one bit.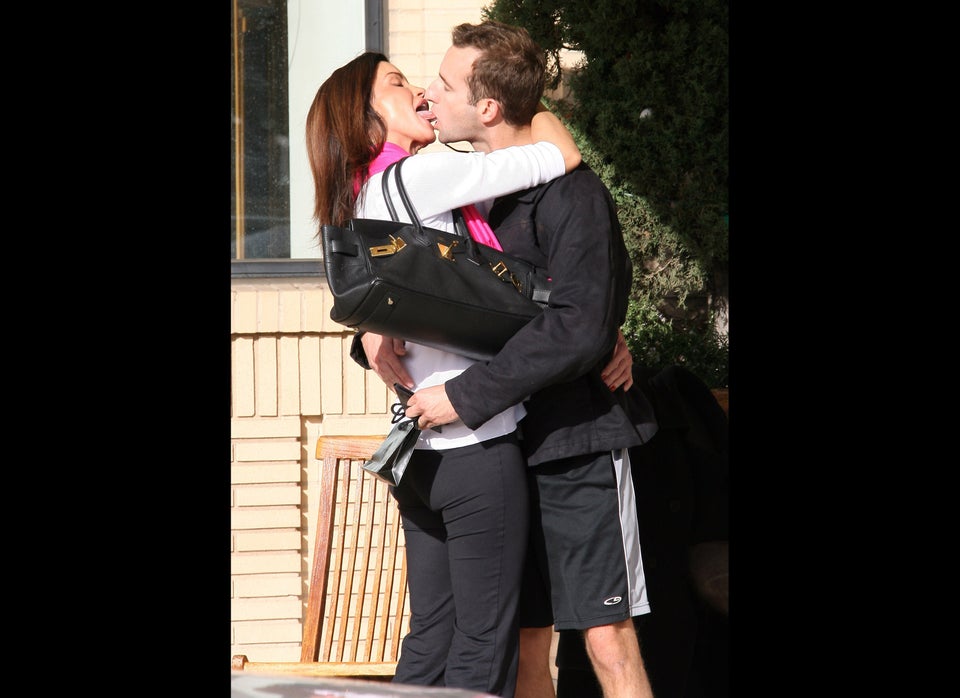 Worst Celebrity Kisses
Popular in the Community