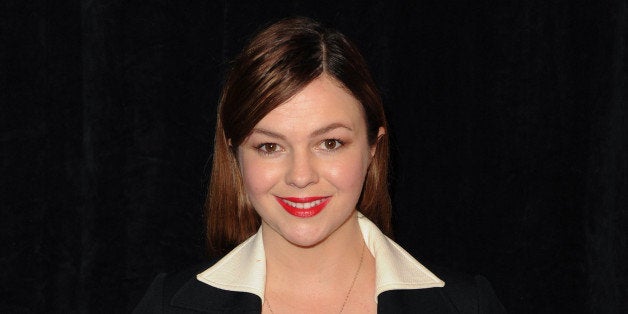 Amber Tamblyn writes about dead actresses. Icons like Jean Harlow and Marilyn Monroe people her powerful poems, but so do lesser-known starlets, such as Li Tobler, whose acting career was overshadowed by her relationship with a Swiss painter. Depressed, she died tragically at the age of 27.
That Tamblyn herself is an Emmy-nominated actress doesn't influence her thematic choices directly; these women, she says, aren't so different from other women, who due to social norms are expected to perform in their own ways. Tamblyn's acting career has influenced her writing in other ways; her poems are a way of embodying the minds of her subjects, something that she says she's been doing onscreen since she was a preteen.
We spoke with Tamblyn about her newest collection, Dark Sparkler, and the poem excerpted below, "Brittany Murphy":

What do you think poetry offers that other mediums don't?
An immediate and direct line to your gut. It can punch harder and faster than anything. Knock the wind out of you. The reading and registering of a single good line can do what three months of falling in love with someone would.
What led you to fall in love with poetry?
Pshhh, don't get it twisted. Poetry fell in love with me. Good word play is as potent as good dirty talk. When you read it, you feel like you and it have a beautiful secret together.
What is the most important thing to do when reading a poem?
Forget what it's saying, forget what the words mean or don't mean. Think about the way it makes you feel. That is the only thing that matters.
Which contemporary poets do you think people should read?
Maxine Kumin, Rachel McKibbens, Louise Glück, Mindy Nettifee, Dorothea Lasky, Michael Robbins, Bob Hicok, Jeffrey McDaniel. I could go on for hours, but start here.
Do you believe the rise of social media offers any great opportunities for poets and poetry? Any great obstacles?
There are always opportunities with social media. It's actually a rare area in which I feel it's absolutely necessary, to ensure people come to your shows and buy your books. Victoria Chang once said, "Poetry is the armpit of the literary world." She didn't mean the art itself, she meant how it's treated and seen. I agree. There can never be enough support or help in an effort to get people to read the good work that's out there. Honestly. Spray tan a quote from Sharon Olds on a rare albino rhino, I don't care. Tattoo a line from Kiki Petrosino on the upper lip of Ruth Bader Ginsberg while she's sleeping. Do it. Do whatever you have to do to get people to read the good shit.
The poems in your latest collection all center on once-famous women who led tragic lives. What led you to write about these individuals?
A need to humanize them, to show them as real people, to rip the glamour off of their soft edges and expose them, in the way I have longed to be exposed, which is a way of truly being seen. The journey of writing these poems was an exorcism for me. And a rebirth at the same time.
In their heydays, many of these women were viewed as icons. How did you attempt to shed light on their inner lives?
Because these women were no different internally than any other woman in the world, ever. Iconization is just a projection -- a way in which we are made to be seen by ourselves and others. Every woman I know is an icon. Is capable of feeling like, looking like, or being desired like Monroe, and has been, and will continue to go in and out of that truth their entire lives. Therefore I applied the same truth I would to any woman I know who is not an actress. Emotionality and intrapersonal struggle is an international, common language.
Which actress was the most difficult to write about?
There were different levels of difficulty for sure. But the sweet irony I would say, is the Epilogue about myself. The Epilogue are meta poems about my experiences writing poems about dead actresses. It was some of the hardest personal mining I've ever had to do.
Did you find that writing about the inner lives of others -- rather than yourself -- was difficult to do given the intimate nature of poetry?
I did write some about myself at the end, but as far as the women... no. Putting myself in the inner lives of others is what I've done for a living, since I was 11 years old. That training allowed me to go very deep, very fast, into their stories and their heads. Coming up for air was the hard part. But I did. And in the words of my friend Amy Schumer after we woke up in her apartment with hot sauce all over our faces and someone's shoe in my purse from an all-night dance party... worth it.
Read an excerpt from Dark Sparkler: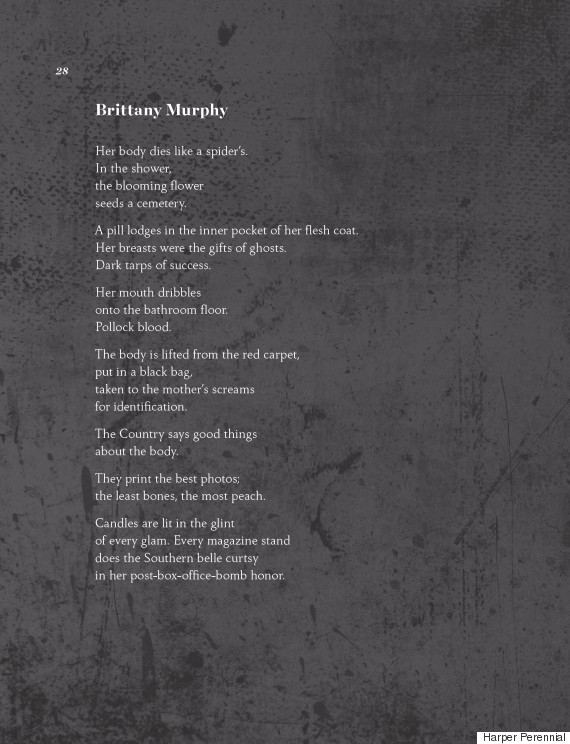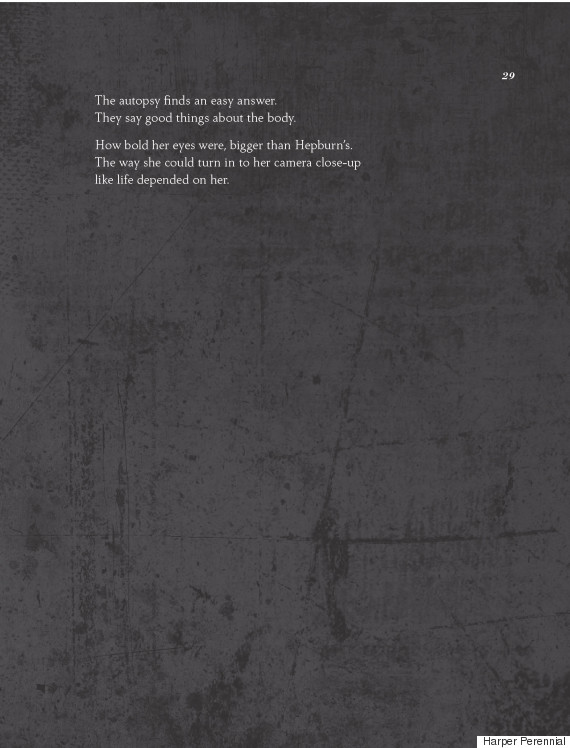 Related
Before You Go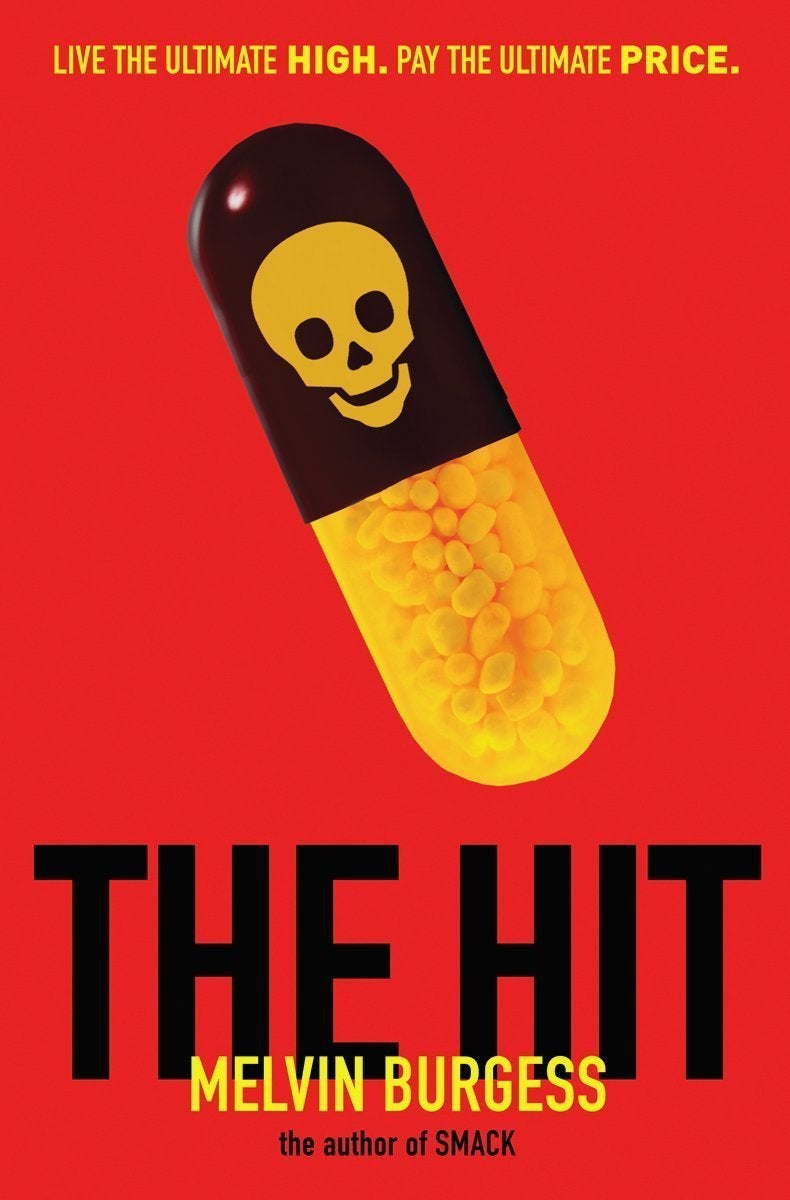 12 Smart Reads For Teens
Popular in the Community