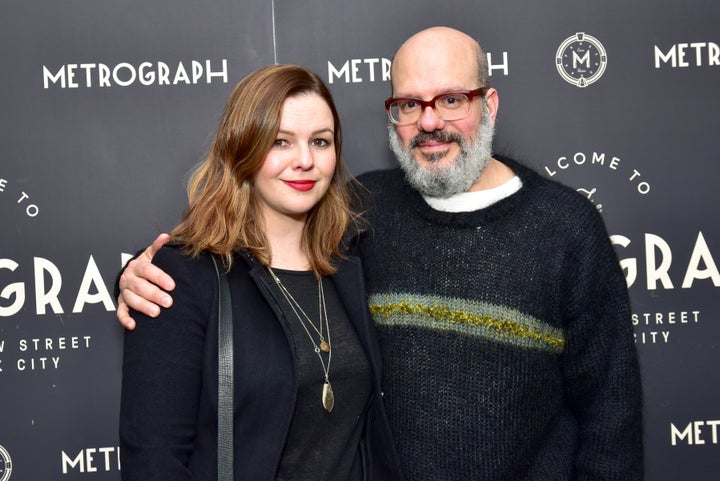 "Basically he was rightfully accused of doing something racist to the comedian, Charlyne Yi," Tamblyn told Sanders. "I think the jokes that work for white guys and their white guy comedian friends don't work, always, for women of color."
Tamblyn goes on to say that she's had numerous conversations with Cross about his behavior.
"His eyes are open to that now, if they weren't before. And this is what it took to have that change. Some men don't change," she said. "The thing I can say about David, that I love so much about him, is that he changes. And part of his introspection and his sensitivity is that he's aware of that."
Tamblyn said Cross has now applied that same knowledge toward the infamous "Arrested Development" interview. In a New York Times interview, Walter brought up a past verbal altercation she had on set with Jeffrey Tambor, who plays her husband on the show.
"In almost 60 years of working, I've never had anybody yell at me like that on a set. And it's hard to deal with, but I'm over it now," Walter said.
Jason Bateman and other male "Arrested Development" co-stars who participated in the interview, including Cross, defended Tambor — especially in the wake of the allegations of sexual misconduct lodged against him on the set of "Transparent."
Tamblyn explained that she felt the best thing she could do for her husband after the fact was to help him learn from that mistake.
"I helped him to see. That's the best thing that you could do. And you know that was really difficult for our family," she said. "We got death threats. And women were coming after me and telling me, 'Oh, you can't be the head of a movement and not speak to this.'"
"I really hold a strong boundary with this and believe I've earned the right to privacy. And if you care about my voice and what I have to say at all, you think you know me, then you better assume that I'm having really difficult conversations with my husband about it. Just like all women are."