Amber Tamblyn announced the birth of her daughter with a funny feminist twist.
On Tuesday, the actress posted a video on Instagram of her newborn and wrote that she and her husband, actor David Cross, "are proud to announce the birth of [their] daughter, Dauphinoise Petunia Brittany Scheherazade Von Funkinstein Mustard Witch RBG Cross Tamblyn-Bey Jr."
She appropriately added the hashtag #TheFutureIsFemale.
"Motherhood has been heavily on my mind because I am going to be a mother soon," she wrote. "I'm pregnant, with a daughter on the way."
In the essay, she wrote about telling her mom she had been sexually assaulted and learning that her mother had been assaulted, too. The actress wrote about being assaulted in a powerful Instagram post weeks before the essay in response to the hot mic video in which President Donald Trump talked about grabbing women "by the pussy" in 2005. In her essay, Tamblyn wrote that all of these experiences influenced her view on motherhood.
"I've been thinking about motherhood a lot lately," she wrote. "What it means to be one, what it means to have one, what it means to know one, what it means to make decisions as one and have conversations as one."
She then wrote about how, as a mother, she will look to the many strong women in her life she loves and appreciates and who will influence the way she raises her daughter.
"I am very lucky to be surrounded by strong mothers, from my own mom to some of my best friends ― those who are raising young women to accept themselves and those who are raising young men to accept women."
Before You Go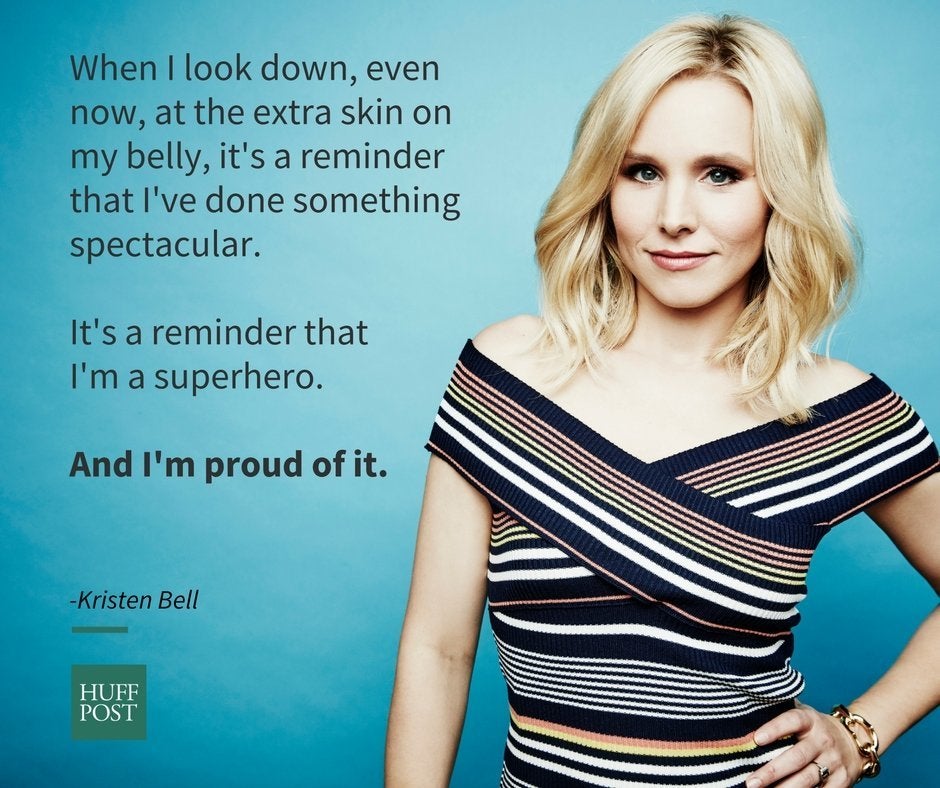 Celebrity Moms Who Love Their Bodies