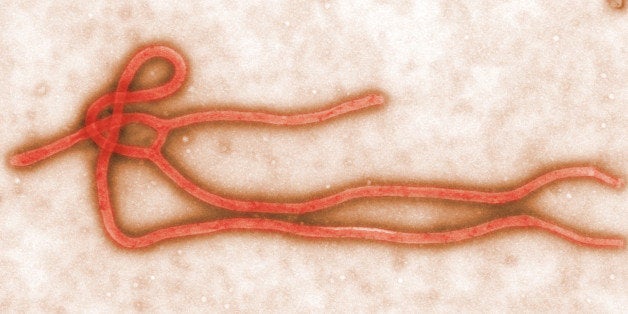 The second Dallas hospital worker to contract Ebola while treating a patient who later died of the virus has been identified.
Amber Vinson, a nurse at Texas Health Presbyterian Hospital Dallas, became ill after having contact with Thomas Eric Duncan, the Liberian man who died in Dallas earlier this month. Her family confirmed the news, Reuters reported.
Nina Pham, another nurse at the Dallas hospital, is also being treated for Ebola after working with Duncan. On Tuesday, the hospital announced that Pham, who has been isolated, is in good condition.
According to the AP, Duncan's medical records show that hospital staff did not initially wear proper protective gear around him.
The Centers for Disease Control and Prevention announced Wednesday morning that Vinson, 29, was isolated after reporting a fever on Tuesday. Vinson's preliminary tests were positive for Ebola; confirmation testing of the positive result is still underway. She remains in isolation and will be transferred to Emory Hospital in Atlanta for further treatment, Health and Human Services said.
The CDC said that Vinson is ill, but in stable condition. They're investigating three people that she came into contact with before going into isolation.
Vinson had flown on Frontier Airlines flight 1143 from Cleveland to Dallas on Monday, the CDC reported. Although she had no symptoms of illness while she was on the flight and didn't start showing symptoms until Tuesday (Ebola is only considered contagious when a person is symptomatic), the CDC is trying to locate all 132 passengers on the flight to determine their potential risk for Ebola. Those determined to have any potential risk will be monitored by the CDC.
Vinson told officials that she had a low-grade fever of 99.5 before boarding the flight. CDC Director Tom Frieden said that although she should never have been able to board a commercial flight, the likelihood that other passengers were exposed to the virus is "extremely low."
WFAA reported that a company has been hired to clean Vinson's car and apartment. Police and fire teams also cleaned the common areas around Vinson's apartment complex, and also communicated the news about Vinson to her neighbors.
The hospital and the CDC has been monitoring over 100 people who may have come in contact with Duncan, who was admitted to the Dallas hospital last month. He died on October 8th.
This is a developing story...
Related