(Adds quotes from congressional hearing, FAA comment on flight bans)
WASHINGTON, Oct 16 (Reuters) - Congressional lawmakers criticized the government's response to Ebola in the United States on Thursday as some called, at a congressional hearing probing efforts to contain the virus, for a ban on travel from epidemic-stricken West Africa.
Federal Aviation Administration chief Michael Huerta told reporters separately that the United States is assessing whether to issue a travel ban "on a day-to-day basis" but that the U.S. Centers for Disease Control and Prevention (CDC) had determined that a ban would not address the challenges posed by Ebola.
The congressional hearing comes as concerns about the virus in the United States are accelerating. Several schools in Ohio and Texas were closed after concerns that a nurse with Ebola traveled on a plane with people with ties to the schools.
The U.S. National Institutes of Health (NIH) said it would take over the care of the first Texas nurse diagnosed with Ebola, Nina Pham, who contracted the virus while treating a man from Liberia who later died.
Lawmakers focused questions and pointed criticism at the hearing on CDC chief Dr. Thomas Frieden.
"The administration did not act fast enough in responding in Texas," Democratic Representative Bruce Braley of Iowa told the hearing. "We need to look at all the options available to keep our families safe and move quickly and responsibly to make any necessary changes at airports."
Several Republicans said flights from West Africa, where the virus is widespread, should be stopped.
Ebola has killed nearly 4,500 people in West Africa, predominantly in Sierra Leone, Liberia and Guinea, since March. The virus is spread through direct contact with bodily fluids from an infected person.
"I predict you're going to put on or the president's going to put on travel restrictions," Republican Representative Billy Long of Missouri told Frieden during the hearing. "I don't know if it's going to be today or tomorrow or two weeks or a month from now. But I think that they're coming, and I think sooner rather than later."
Frieden argued, as he has before, that closing U.S. borders would not work and would leave the country less able to track people with Ebola entering. Moreover, cutting flights to Africa would hit the U.S. ability to stop the virus at its source, he said.
Frieden said he has spoken to the White House about the issue of dealing with people traveling with Ebola. Asked if the White House had ruled out a travel ban, the CDC chief did not answer directly, saying, "I can't speak for the White House."

SICK NURSES LEAVING TEXAS
Pham, 26, was to be transferred late on Thursday from Dallas to an isolation unit at the NIH in Bethesda, Maryland outside Washington for treatment, the agency's director, Dr. Anthony Fauci, told lawmakers at Thursday's hearing.
"We will be supplying her with state-of-the-art care in our high-level containment facilities," said Fauci.
Pham was part of a team of healthcare workers who had treated Thomas Eric Duncan, the Liberian who was the first patient diagnosed with Ebola in the United States, at Texas Health Presybterian Hospital. He died on Oct. 8
Dr. Daniel Varga, chief clinical officer and senior vice president of Texas Health Resources, which owns the hospital, told the hearing that mistakes were made in diagnosing Duncan and in giving inaccurate information to the public, and said he was "deeply sorry."
He said there had been no Ebola training for staff before Duncan was admitted.
The spread of Ebola to Pham and Amber Vinson - another Dallas nurse who had cared for Duncan - - and revelations that Vinson had subsequently traveled on an airplane while running a slight fever, has prompted Frieden to backtrack on earlier statements about his confidence in the ability of American health officials to contain the disease.
"It would be an understatement to say that the response to the first U.S.-based patient with Ebola has been mismanaged, causing risk to scores of additional people," said Representative Diana DeGette, the top Democrat on the subcommittee holding Thursday's hearing.
At least two lawmakers have called for Frieden's resignation. Others, including Republican House Speaker John Boehner of Ohio, urged travel restrictions on the countries hardest hit by Ebola. The disease appeared in the United States last month.
Vinson was transferred to Emory University Hospital for treatment on Wednesday night.
In Ohio, where Vinson had visited family members, two schools in the Cleveland suburb of Solon were closed on Thursday because an employee may have traveled on the same plane as Vinson, though on a different flight.
The Ohio health department said the CDC was sending staff to help coordinate efforts to contain the spread of Ebola.
Frontier Airlines said it had placed six crew members on paid leave for 21 days "out of an abundance of caution."
Back in Texas, the Belton school district in central Texas said three schools were closed on Thursday because two students were on the same flight as the nurse.
Frieden has said it was unlikely passengers who flew with Vinson were infected because the nurse had not vomited or bled on the flight, but he said she should not have boarded the plane.
A federal official said Wednesday Vinson had told the CDC her temperature was 99.5 degrees Fahrenheit (37.5 Celsius) but "was not told not to fly" because that was below the CDC's temperature threshold of 100.4 F (38 C).
One nurse who helped treat Pham came forward on Thursday to say the Dallas hospital was unprepared for the emergency and lacked proper protective gear.
Nurses were not briefed or prepared for Ebola, Briana Aguirre told NBC's "Today" show, and no special precautions were taken when Duncan was admitted to the hospital.
"It was a total chaotic scene," she said. (Additional reporting by Susan Heavey in Washington; Jon Herskovitz in Austin, Colleen Jenkins in North Carolina; Writing by Tom Brown; Editing by Bernadette Baum and Jonathan Oatis)

Related
Before You Go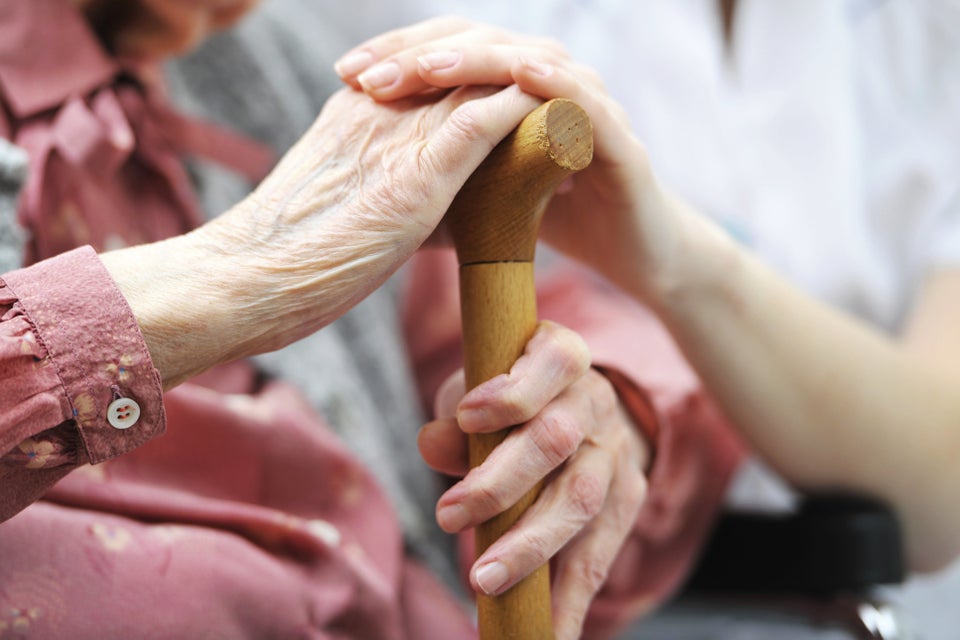 Symptoms of Ebola