A Florida teen and her step brother face life in prison for murdering a 15-year-old boy they lured in with promises of rekindling a relationship with his ex-girlfriend.
Amber Wright, 16, was found guilty of murder Wednesday for luring Seath Jackson to a home in Summerfield, Fla., in April 2011 with a flurry of text messages suggesting the couple reunite, according to the Associated Press. Once he arrived, however, Wright and four others beat and shot Jackson, broke his legs in a bathtub so he could be stuffed in a sleeping bag. Still alive, he was shot again before his body was burned in a backyard fire pit, ABC News reported. His remains were put in paint buckets and dumped at a remote lime rock pit.
Wright, her 16-year-old brother Kyle Hooper, 18-year-old Charlie Kay Ely, 18-year-old Michael Bargo, and 20-year-old Justin Soto were all charged with first-degree murder, ABC News reported. James Haven, the 37-year-old step-father of two of the juveniles, was charged as an accessory for allegedly helping dispose of the body and driving Bargo out of town.
Wright and Ely allegedly texted Jackson to go to Ely's family's home after Bargo spoke to the group of his hatred for Jackson, authorities told the AP. Bargo had begun dating Wright and had gotten in a fight with the girl's ex-boyfriend weeks before.
"This violence came from Michael Bargo's intense hatred for Seath Jackson. Because of the hatred, he formed a plan to kill him," Marion County Police Officer Judge Cochran told ABC News.
"That's hard to believe, isn't it, that you could get five people together who think that's a good idea?" Detective Rhonda Stroup said, according to the Daily Mail. "It's still unbelievable to me. I'm still trying to deal with it, myself, we all are."
In early March 2011, Jackson wrote "love you Amber" on his Facebook, but the relationship had soured by April 7, when he was calling her "slut" on the social network.
Bargo's attorney, Charles Holloman, acknowledged the crime was "pretty damn depraved," but insisted his client had acted from a concern for how Wright was being treated by her former flame.
Wright's brother, however, couldn't keep quiet about the murder, and his mother notified authorities that her son had been a witness at the scene.
"I guess I had to clear my conscience. I didn't think I could have lived knowing that this kid — that Seath was dead," Hooper said during his testimony this week. Under cross examination, Hooper admitted he disliked Jackson and had seen the boy push and spit on his sister. After the relationship with Wright, Jackson was reportedly involved with a girl Hooper liked, Ocala.com reported, increasing his anger in the week before the murder.
Ely was convicted last fall and is serving a life sentence, and Soto pleaded guilty on May 30 and was also sentenced to life in prison, according to the news site.
Wright faces a maximum sentence of life in prison. Hooper was being tried simultaneously but with a separate jury, and which also returned a guilty verdict, WOGX reported.
Bargo will be tried for first-degree murder in August as the shooter and alleged mastermind in Jackson's death. He faces the death penalty if convicted.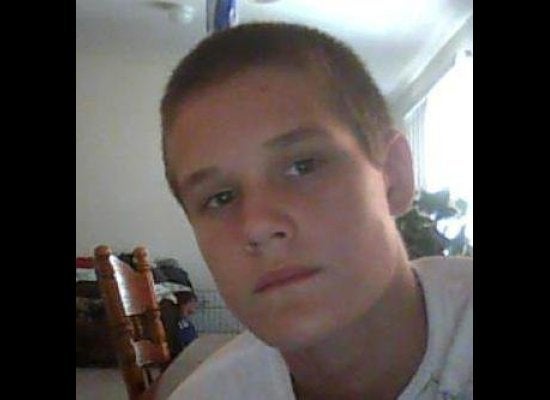 Photos From Seath Tyler Jackson Case
Popular in the Community