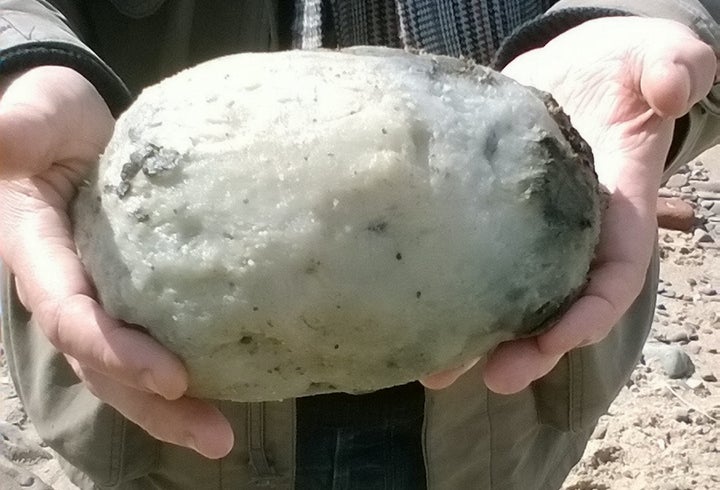 A British couple is looking to cash in on their discovery of a large piece of whale vomit possibly worth more than $70,000.
The vomit, better known as ambergris, is a valuable resource used by perfume makers to help a scent last longer.
Gary Williams and his wife, Angela, found the pricey puke while walking along the beach near Morecambe Bay in Lancashire.
"It was down a section of the beach where no one really walks," Gary told the Mirror. "It smells too bad, though. It's a very distinctive smell, like a cross between squid and farmyard manure."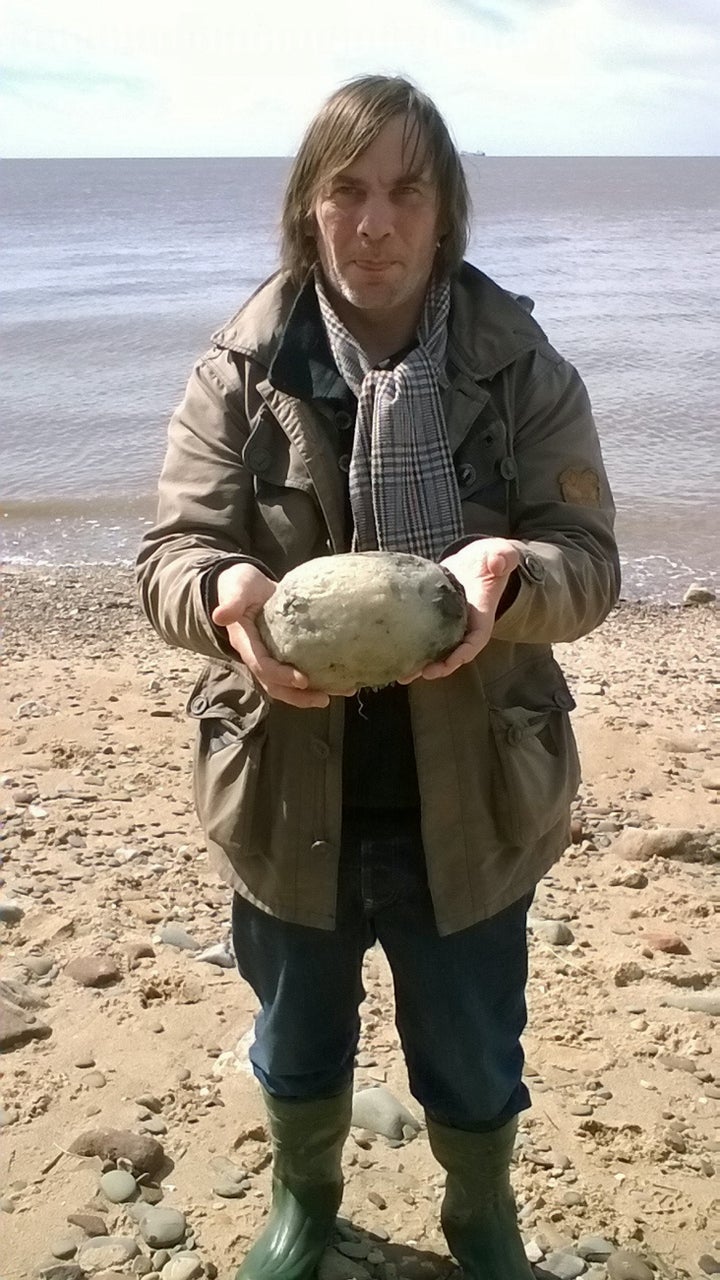 Scientists believe that ambergris forms when a whale swallows a foreign object, like a squid beak, according to National Geographic. The whale will grease up the object to ease its exit from the body.
"It feels like a rock hard rubber ball," Gary, 48, added. "Its texture is like wax, like a candle. When you touch it you get wax sticking to your fingers."
Despite being known as whale vomit, it is now commonly held that the ambergris is discharged from the rear end, National Geographic explains.
Gary and Angela, 49, wisely wrapped up the lump in a scarf and confirmed that they had struck gold whale vomit.
The couple is fielding offers from potential buyers in France and New Zealand, the Guardian reports. The trade of ambergris is illegal in the United States and Australia as part of broad restrictions on whale exploitation.
Popular in the Community