"I wish that I had begun my career in photography sooner than I actually did. I should have listened to my inner voice much before" says Ambika Agrawal – one of the well-renowned fashion photographers from Tampa, Florida. Given that Agrawal's work is most frequently found between the glossy covers of high-end fashion magazines – 7Roar magazine, Ellements, FHM India and of course the other myriad local, national and international imprints, she had never thought to pursue photography as a career. She grew up in India to get her degree in Science and Marketing Management and moved to the United States in 2001 with her family. She did her corporate job for a few years and then later worked as a web designer. Then one day she realized that she wasn't meant for it. After quitting her job, she started exploring new horizons for herself to pursue her dreams.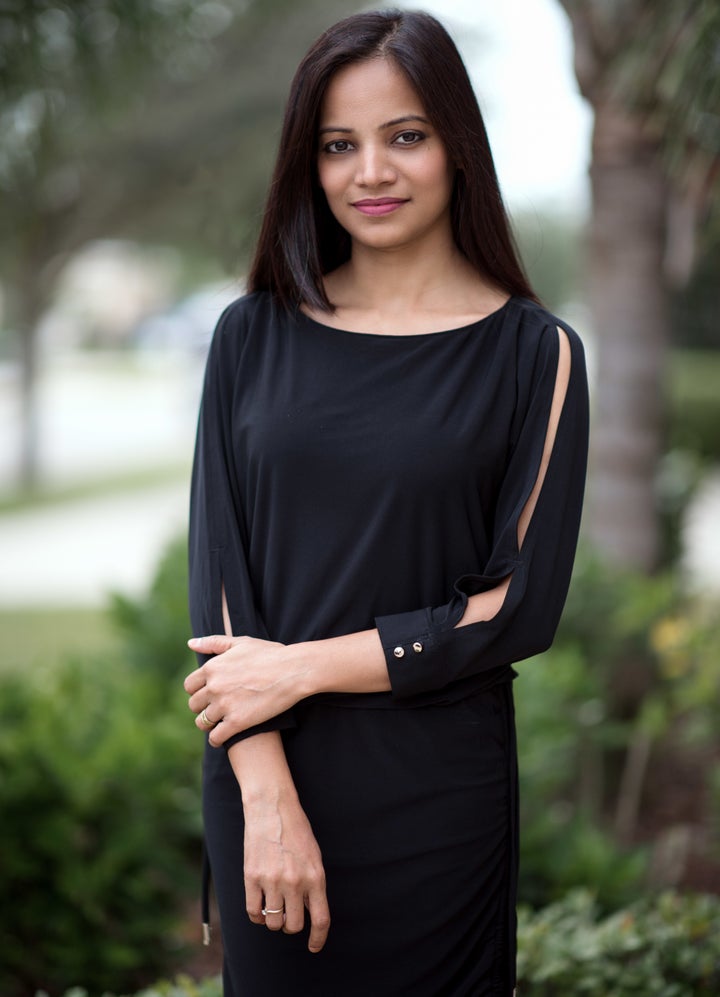 Recently I met her and got an opportunity to interview her to know more about her journey from the corporate world to becoming a renowned fashion photographer.
Q. How long have you been a photographer? Tell us about your journey as a professional well-renowned photographer?
Ambika: Although it may be hard to believe, it hasn't been too long since I started photography. Initially I took pictures solely for pleasure, but soon I began to develop a sincere interest in it and began photographing both friends and family. In 2014 I decided to go attend the University of South Florida to study photography. After getting my certification, I started shadowing and volunteering to assist other established photographers. I learned much from these experiences by closely watching how they worked and to which details they paid the most attention to. I was immensely fortunate to have a few very good photographer friends who helped me to get to where I am today.
Q. Who inspired you to pursue photography as a career?
Ambika: I largely derived inspiration from my own ambitions. But although I'm self- motivated, I do get the full support of my family which enables me to pursue my dreams.
Q. Describe a typical day in the life of Ambika Agrawal?
Ambika: After having shoots on the weekends and occasionally on weekdays, I spend most of my time editing. But other than photography and editing, I also love to cook and paint. I always find time to cook and take care of my home and family. I love to draw and paint as well. I've made a few paintings for my friends and they adore them.
Q. What sort of work do you specialize in?
Ambika: I specialize in portraits as well as fashion and commercial photography.
Q. What type of photography do you do most? And what do you enjoy most and why?
Ambika: I do fashion and portrait photography the most. I love both, but I prefer the latter. My favorite aspect of photography is the post-shoot editing. I discuss the pictures of the day one-on-one with my clients and use their input to arrive at the best selection of images with which to present them with. In portrait photography, I have numerous facial details to work with which allows me to emphasize the most important features of a given face.
Q. Describe your photography style? How did you develop your style?
Ambika: Defining your style in photography is very important. As a portrait/fashion photographer, I love to take close-ups with numerous facial details. I develop and refine my style by viewing my own photography and acting as my own, most vocal critic. With every shoot, I learn more about myself and how I can redefine my photography to reflect my vision most perfectly.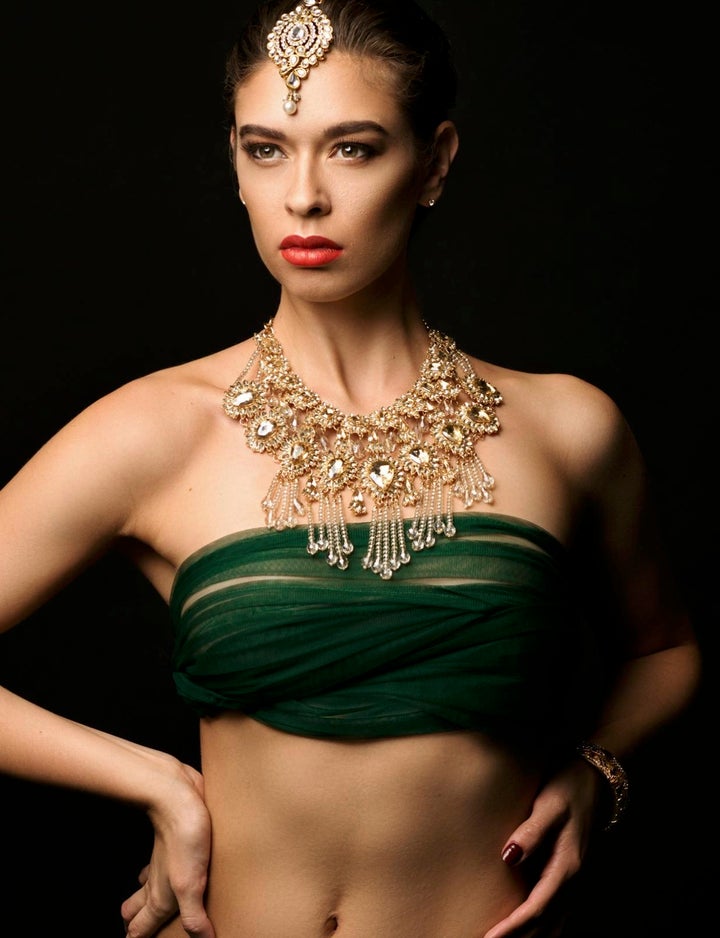 Q. What is your favorite photography accessory, other than your camera?
Ambika: My camera is my one-man army. I hardly need anything else during my natural light photography shoots.
Q. What gives you ideas and inspires you to create such great imagery?
Ambika: I spend some of my free time on the web exploring the work of other professional photographers. Whether its poses or composition, the internet is a great tool which allows for new perspectives. Viewing another photographer's work keeps me motivated and allows me to experiment with new and innovative styles.
Q. What is your favorite image you have shot recently? Can you describe its creation in regards to location, lighting, composition etc., also your thoughts when creating the image and what it means to you?
Ambika: The image I currently like the most is a portrait of an actress from Orlando. We planned the shoot nearly a month prior to the actual shoot date. First, I asked her what type of shoot she would prefer to have, and she told me that she needed head shots to send to her agency and the film industry. I started planning after learning about her requirements. I outlined a general idea for the shoot and determined the perfect shoot location by checking the weather forecast and setting the time accordingly. As a natural light photographer, having the ideal weather for a shoot is paramount. I went on to create a Pinterest board for the actress's wardrobe, poses, and shoot style. I suggested a specific wardrobe which would suit her on the basis of her beautiful blue-green eyes. Next, I talked to my makeup artist about the makeup I wanted for the actress. I sent her some makeup ideas of my own as well. After weeks of planning, we finally met at the location. We were fortunate to have nice weather with some clouds and sun. It took almost an hour to finish makeup, and I made sure that the makeup was up to par in order to ensure that I wouldn't have to expend too much time post-processing. The makeup was great as our makeup artist, Megan Panwar, did an amazing job. The model, Rachele Rees, nailed the shot in first fifteen minutes. The weather, makeup, model, and location were all in our favor that day. We had a ninety minutes shoot with four outfits. I am very happy with the images our team effort produced that day.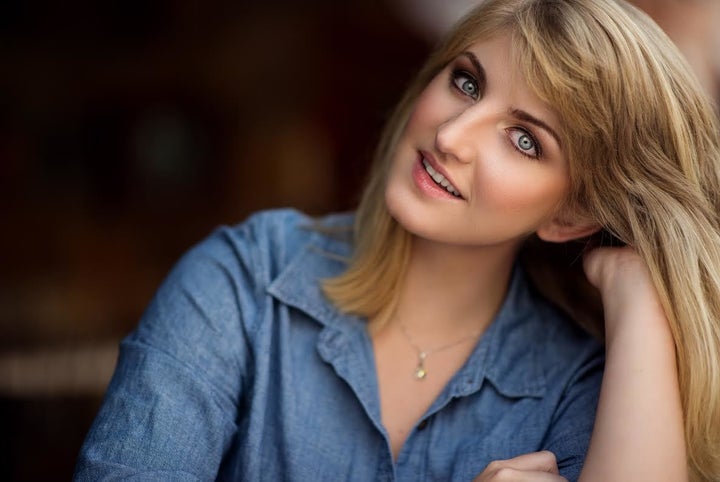 Q. What do you think of the photography industry at the moment and where do you see it in 5 years from now?
Ambika: The photography industry will never die as long as there are people who realize the value of art, creativity, and beauty. In 5 years, I doubt much will change aside from the technology used to photograph and edit images.
Q. A photographer who inspires you?
Ambika: Peter Hurley, a head shot photographer who is well-known for his use of facial expressions.
Q. Is there anybody or anything you would love to photograph?
Ambika: I would love to photograph Priyanka Chopra (Bollywood/Hollywood actress) someday.
Q. What are some of the biggest lessons you have learned along the way?
Ambika: Learn something new every day because there is always someone out there who is better and more knowledgeable than you. Don't rely on imitating another photographer's style permanently; that is perhaps one of the biggest inhibitors of creativity and may hinder your growth in the industry in the long-run. Even though a piece may be entirely your own work, there will always be people who attempt to compare it another's work. Don't let it get to you.
Q. What advice do you have for somebody who wants to pursue career in photography?
Ambika: Always try to find out your own style. It's okay to initially derive inspiration from other photographers' work and attempt to recreate the same style in your own work, but as you grow in the field, start using your own creativity to mold your own, unique style. The importance of a signature style cannot be stressed enough.
Popular in the Community