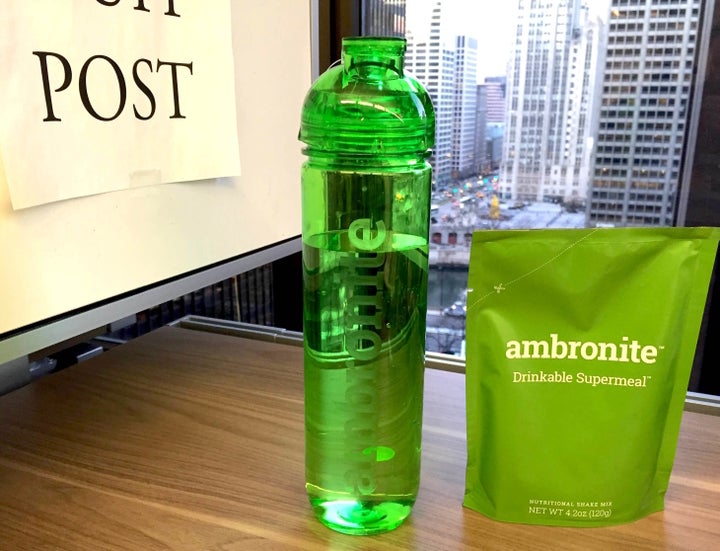 About three years ago, entrepreneur and "serial optimist" Simo Suoheimo got together with a group of friends with a goal in mind.
All of them were passionate about food and all of them wanted to create a new form of sustenance -- something particularly geared toward the busiest among us who are also trying to eat as healthily, and sustainably, as possible.
The result of those early conversations with his friends-turned-co-founders is Ambronite, a shake mix powder that aims to pack a nourishing punch through 18 fully organic ingredients like oats, coconut and wild berries that, when combined with cold water, keep you sated for up to five hours while also satisfying nutrition guidelines.
"We're bringing together the most nutrient-dense foods in the world and making them available for the busiest moment of the day, so you never have to make the excuse of eating a meal that's not good for you," Suoheimo, who splits his time between Helsinki and San Francisco, told The Huffington Post. "We set out to create a world-class product."
Marketed as a "drinkable supermeal," the product was met with enthusiasm by several hundred early adapters who pre-ordered the "beta" version of the mix. Last year, over 800 people donated over $102,000 to an Indiegogo campaign raising funds to bring the product to a larger market.
Today, Ambronite is on its third version and Suoheimo reports sales of the meals -- which cost $59 for a set of five, $99 for 10 or $84.15 for a monthly "subscription" delivery of 10 -- have been growing rapidly since they opened up their online store this January. They've seen double-digit growth month-on-month with half of their sales coming from within the U.S. and half coming from other countries.
So, what exactly is in Ambronite and what sets it apart from its sci fi-inspired predecessor, Soylent? Main ingredients include familiar foods like almonds, apple, flaxseed, brown rice protein and spinach. Others are more obscure, but still natural and easily Google-able: lucuma, a subtropical fruit native to Chile; the stinging nettle, an herbacious plant; sea-buckhorn, berries grown in shrubs native to parts of Europe and Asia; and two types of algae -- chlorella and spirulina.
One packet contains 500 calories and 30 grams of protein and is high in fiber, vitamins and essential minerals.
All of that adds up to a strong candidate for the food of the future, Suoheimo believes. A number of media outlets seem to agree.
"We see ourselves as really changing the way food can serve us as humans and also be a part of a more sustainable economy and environment and food system in the future," Suoheimo explained. "We're allowing people to optimize their health, longevity and happiness, a path we believe is worth pursuing that will hopefully trickle down to the whole industry."
Could something like Ambronite go mainstream? David Just, co-director of Cornell University's Food and Brand Lab, isn't so sure the product's uber-efficient bent will resonate in a market that is bending toward offering more variety for consumers.
"It's unlikely to me we would move in the future toward a utilitarian experience for food," Just told HuffPost. "If you look at how people interact with food, it is social, it is something people look for new experiences with and things like that. I think this would get old really fast. I don't see this shaking up the market."
Still, Just admitted the product holds a clear utility for extremely active individuals -- such as athletes -- and for those engaged in outdoor recreation, or could even angle itself as a sort of Chipotle-like game-changer when compared to more established meal-replacement options, which tend to be marketed as weight-loss aides.
The proof, of course, is in the pudding so we wanted to try it for ourselves. This writer and two colleagues sampled Ambronite after a busy day at the office.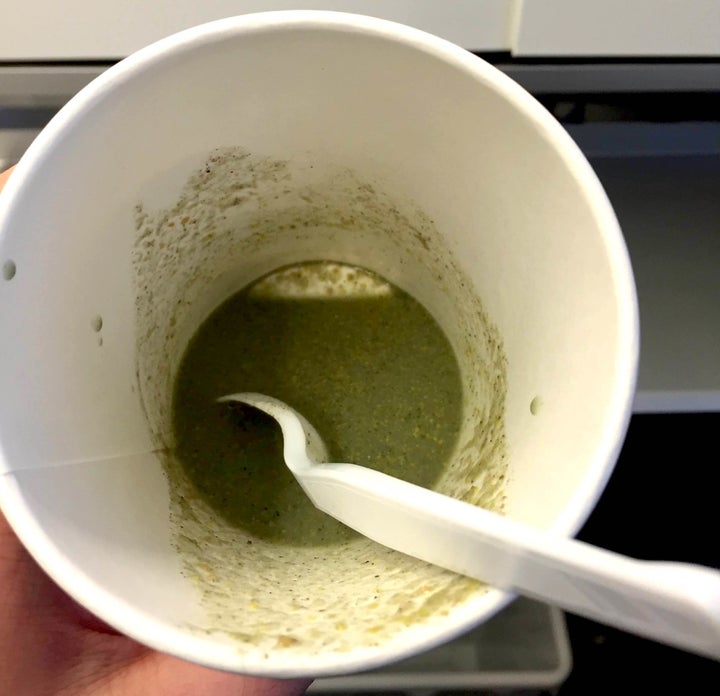 While the product was ostensibly simple to put together, it was difficult to get the mix to dissolve anything close to completely. The color was an unappetizing gray-green and the smell was somewhat clay-like. The initial flavors of the mix were very earthy and the oats and flax seeds were most readily apparent, with any sweetness from the berries barely detectable. The texture was chalky and left an unpleasant coating in the back of the throat.
The following day, this writer halved the amount of the powder used with the same amount of water and mixed it with apple juice -- the flavor improved just slightly, while the grainy texture was made more apparent. None of the tasters felt the product was one they would see themselves purchasing.
Admitting that Ambronite is a "work in progress," Suoheimo said they are already putting the finishing touches on a fourth edition of the mix, which will be both sweeter -- with more berry flavor -- and more easy to mix as they aim for a global market.
And Suoheimo's ambitions don't stop with earth -- he also hopes to be fueling astronauts before too long, with a goal of getting their shake to the International Space Station by 2020.
"We're trying to help people live life to the fullest and create something out of food that hasn't really existed before," he said.
Joseph Erbentraut covers promising innovations and challenges in the areas of food and water. In addition, Erbentraut explores the evolving ways Americans are identifying and defining themselves. Tips? Email joseph.erbentraut@huffingtonpost.com.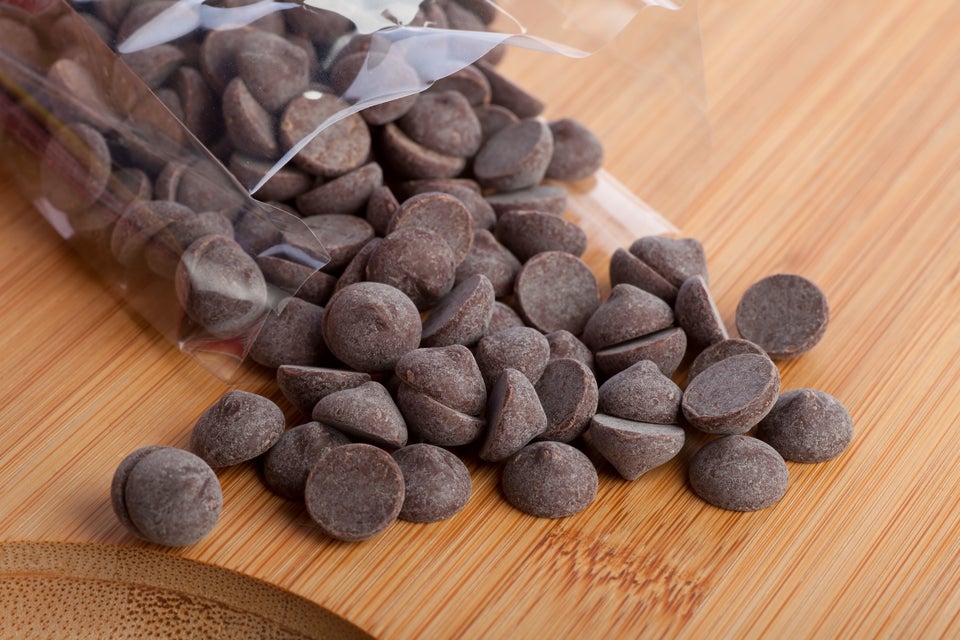 9 Addictive Foods, According To Science